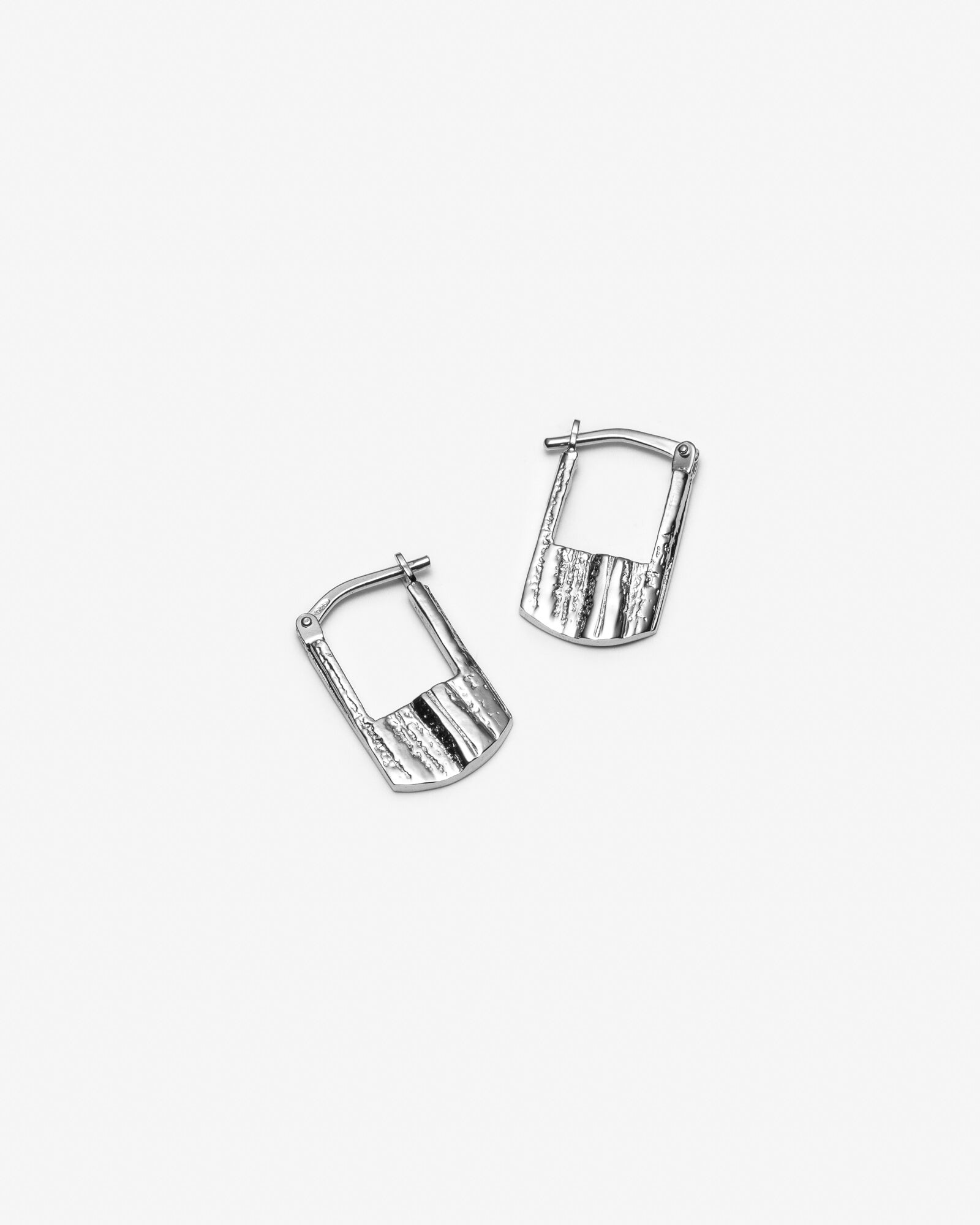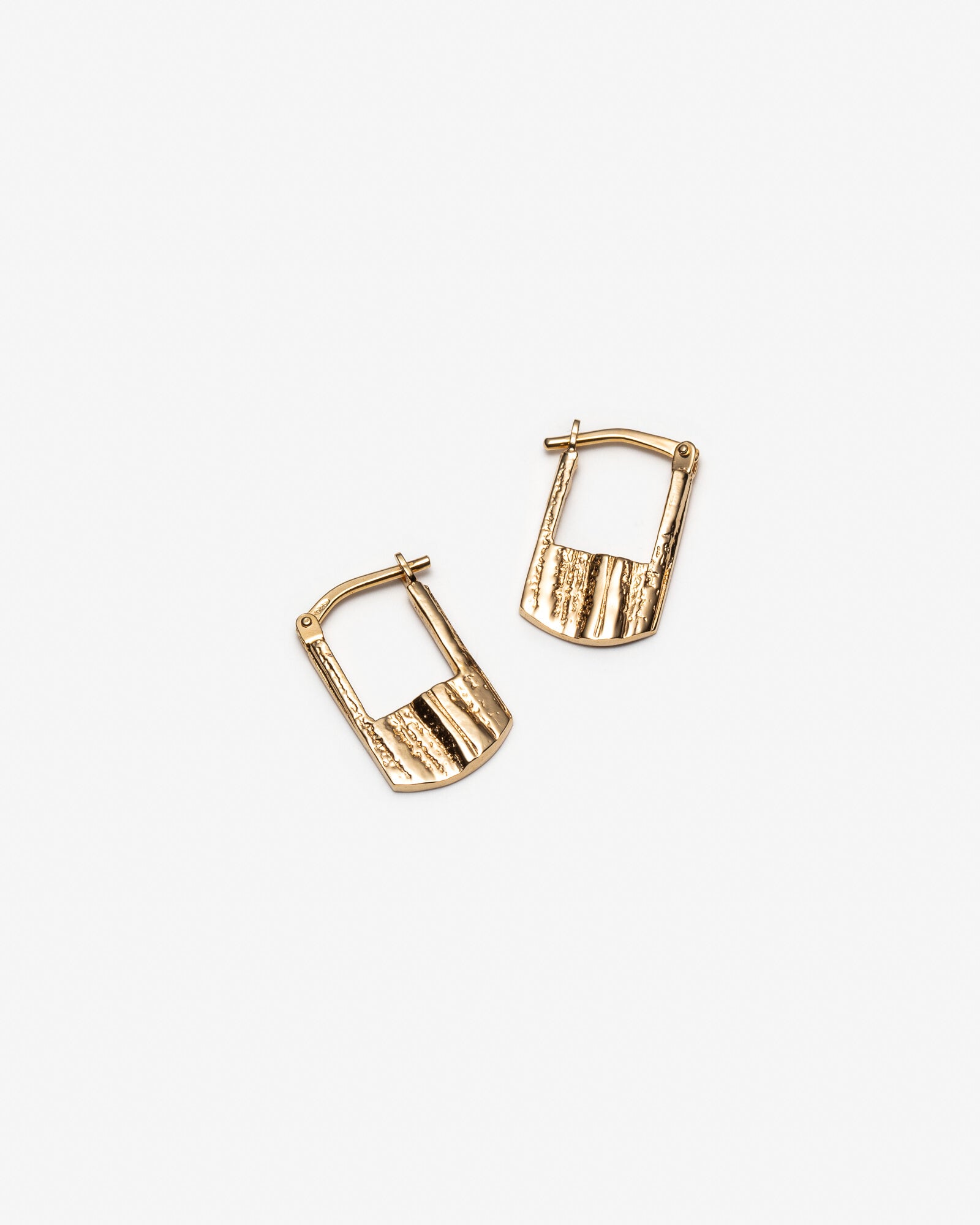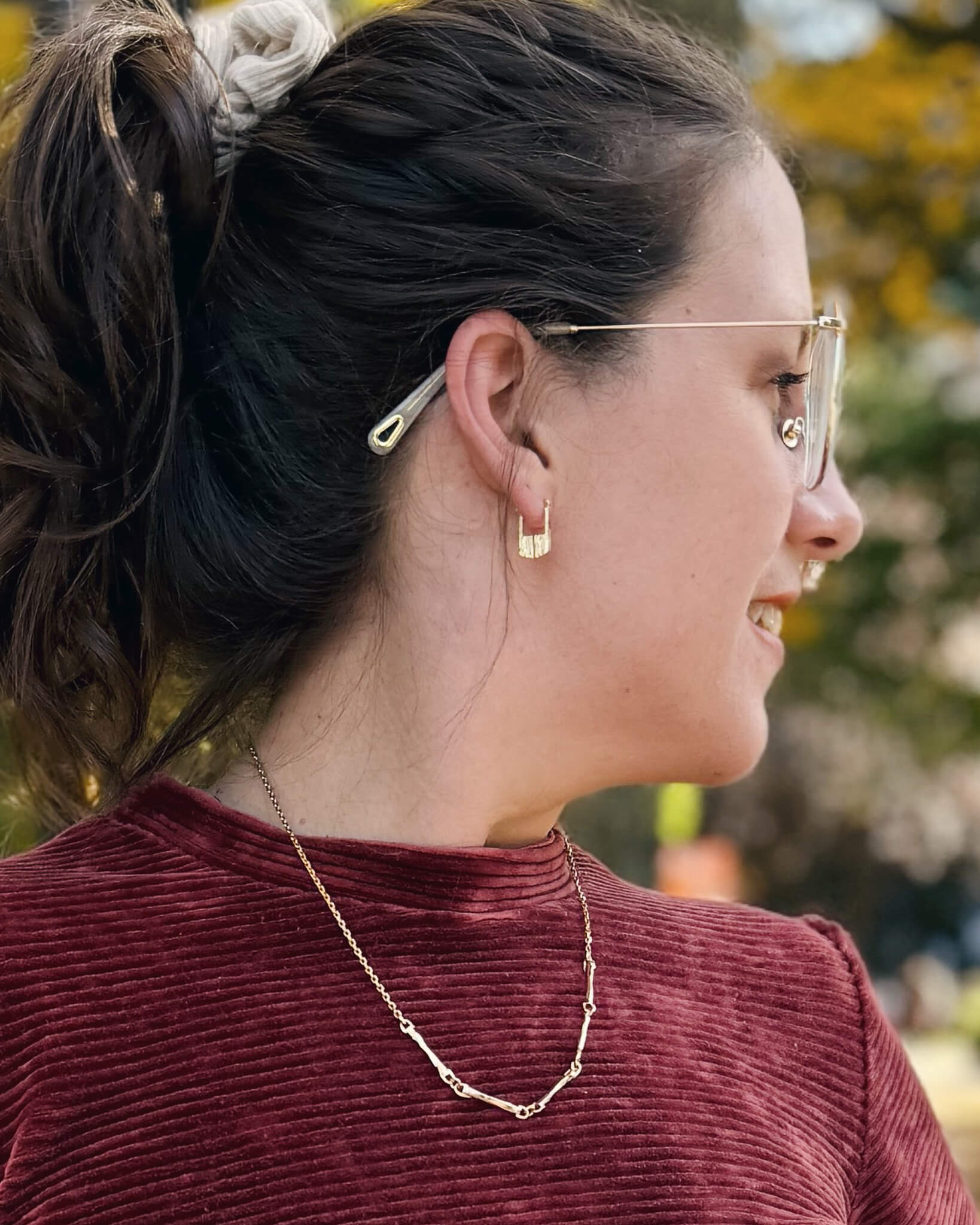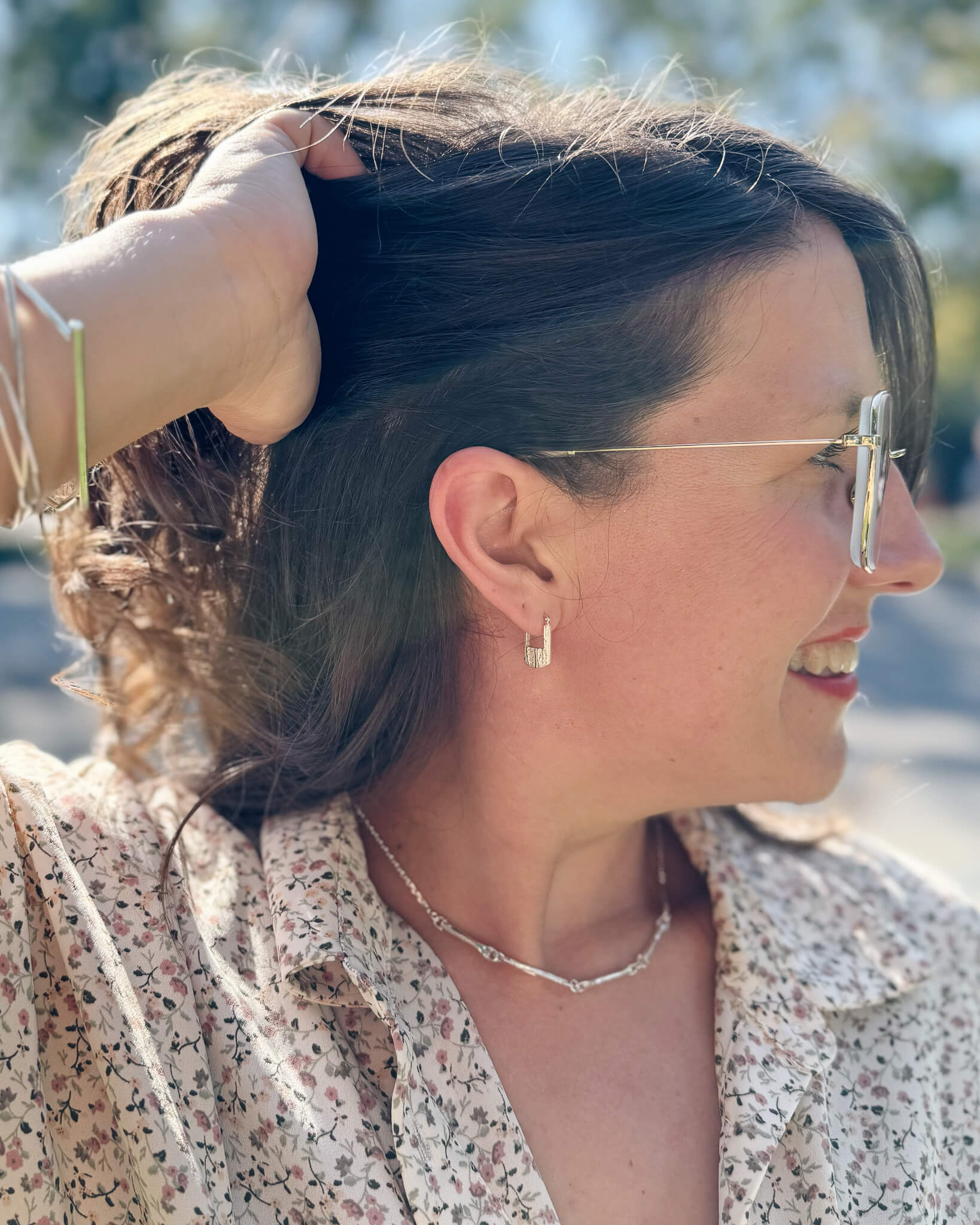 Minutieuse - Oval Hoop Earrings
Small Hoop Silver Earrings for Daily Chic
Crafted for the modern woman, our small hoop silver earrings are a lightweight, comfortable choice perfect for daily wear. They strike the perfect balance between fashion-forward and everyday wearability. Their lightweight construction ensures you can comfortably flaunt them all day long.

Double the Style: Reversible Oval Hoop Earrings in Silver or Gold
Discover the ultimate versatility with our reversible oval hoop earrings. Featuring a unique texture on each side, you can easily switch between two distinct looks in an instant.

Not only do these small silver hoops offer a visually stunning appeal but they also provide practicality by giving you two pairs in one. The hoop earrings come in both silver and gold options.

These earrings go well with the Leader pendant necklace and the Posée bracelet and the Énergique ring.


All You Need to Know about These Small Hoops
Earrings size: 17 mm x 10 mm x 2 mm
Closure: hinged back (sleeper)
Metal: sterling silver or 14k gold plated silver (1 micron)
oval hoop earrings handcrafted in Quebec

Small Thick Gold Hoop Earrings You'll Love to Wear
Enhance your assortment of jewelry with our small thick gold hoop earrings. These oval earrings are crafted to be cherished and adorned on a regular basis. Their durable construction guarantees they will accompany you on numerous escapades, while their classic aesthetic assures they will perpetually remain stylish and fashionable.

Explore our collection today and discover the perfect hoop earrings to complement your style!

---
FREE SHIPPING from $95 to Canada
Minutieuse - Oval Hoop Earrings