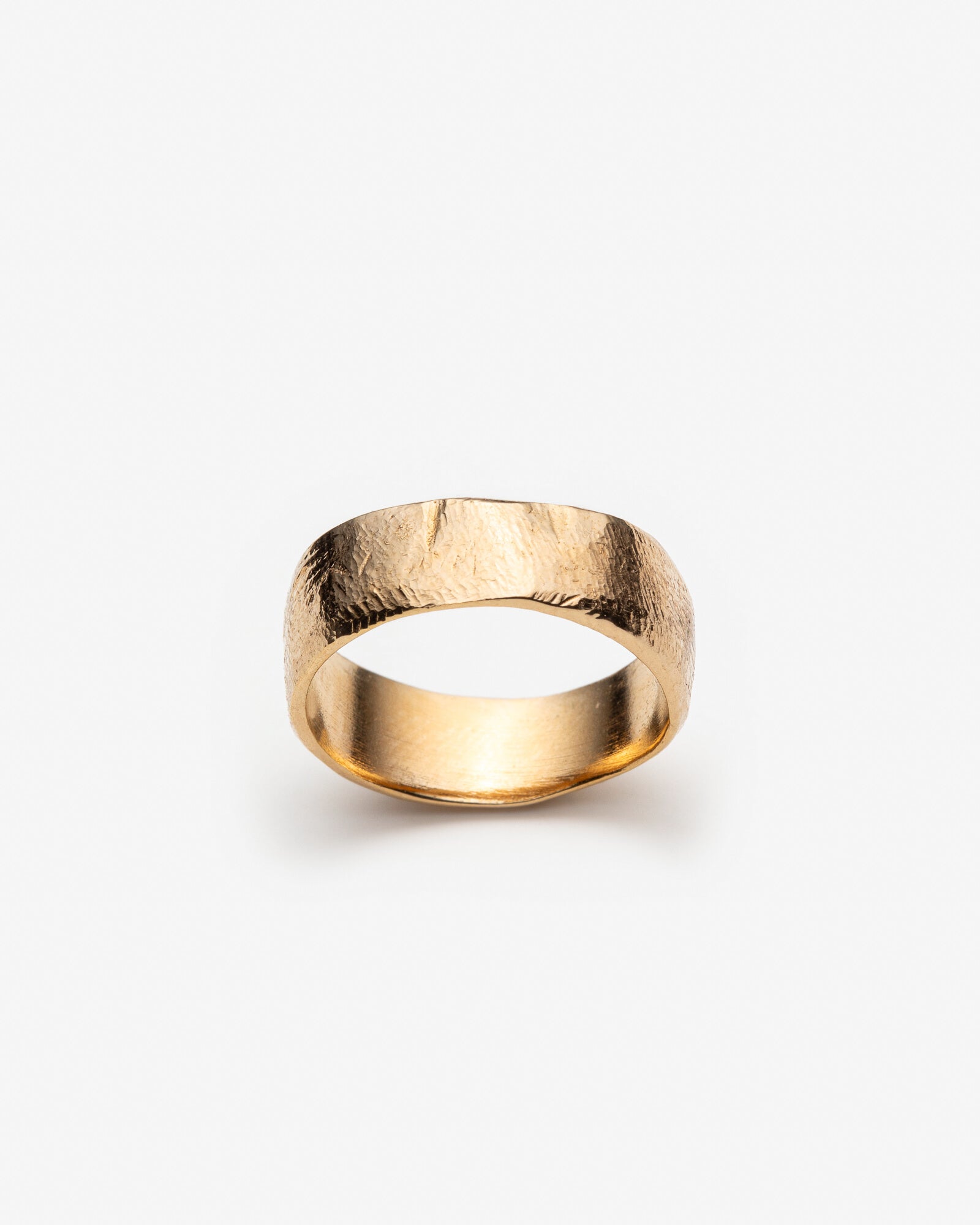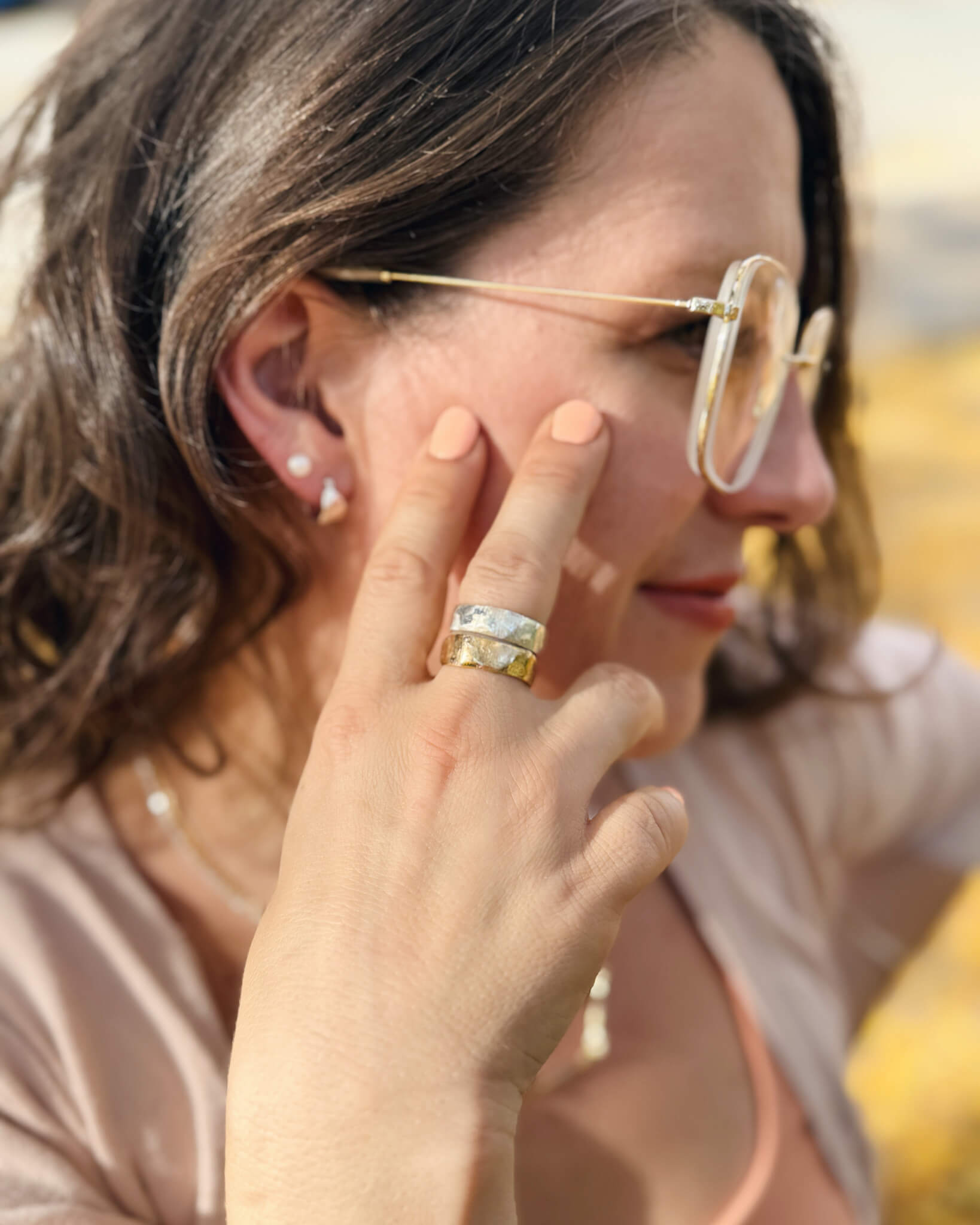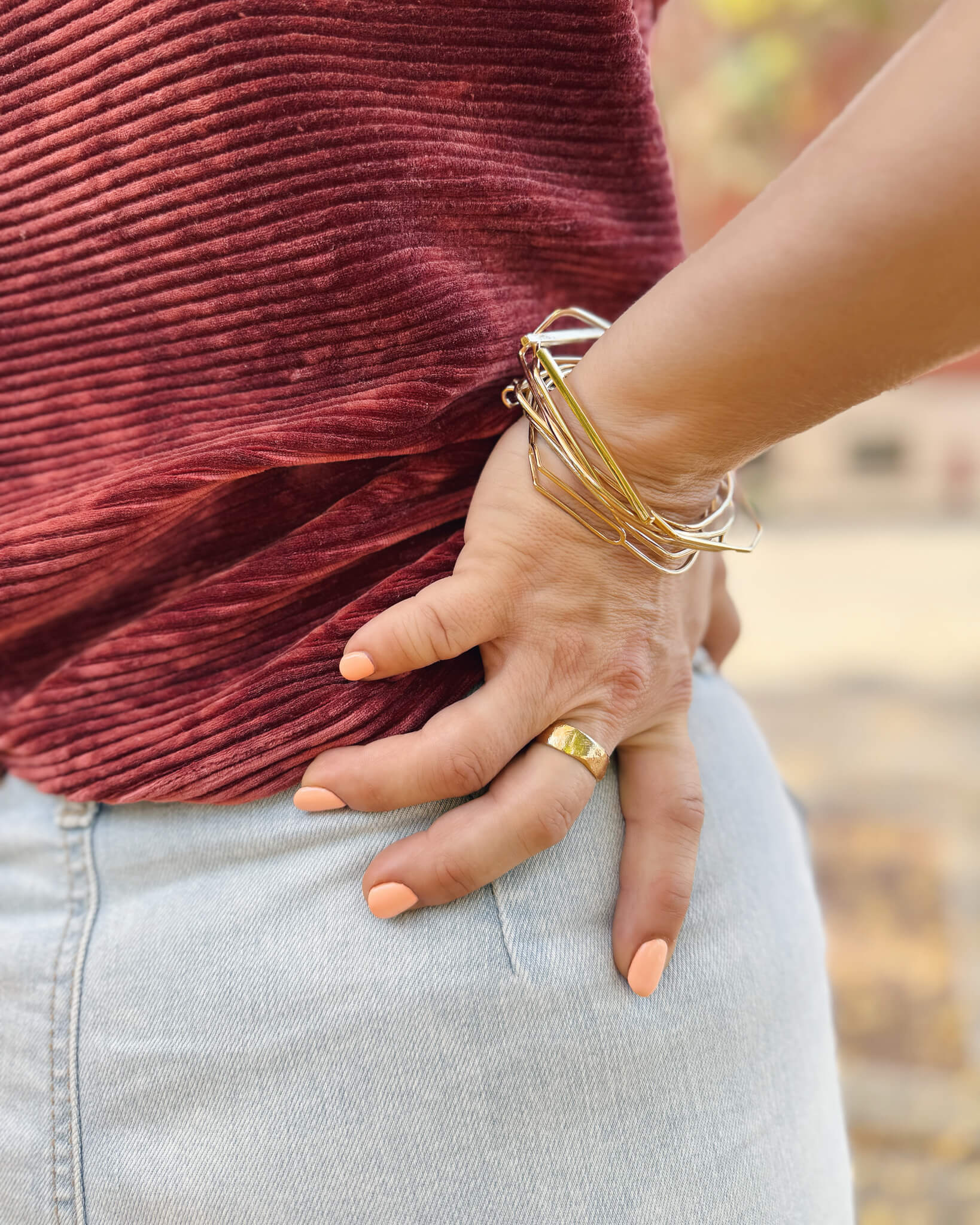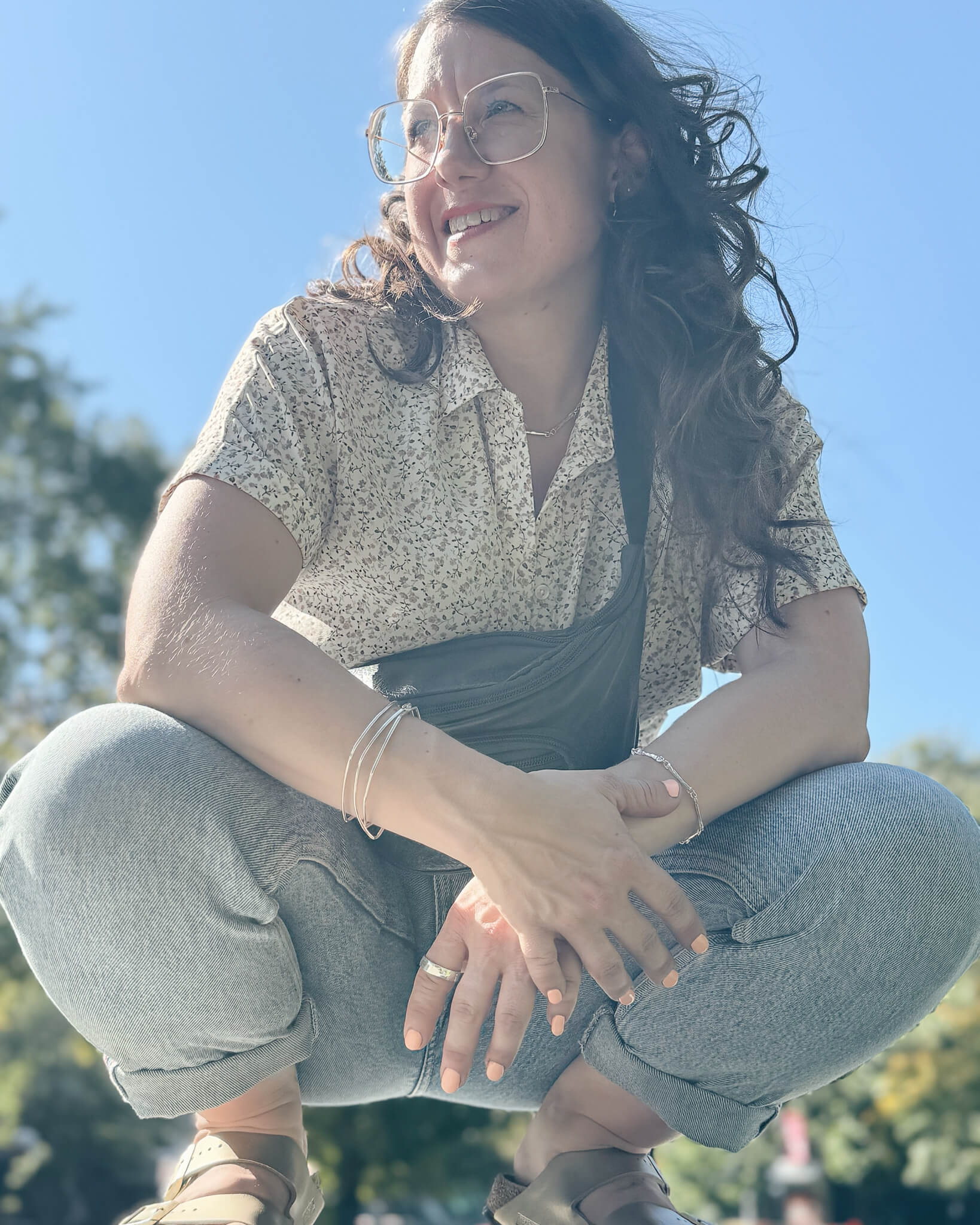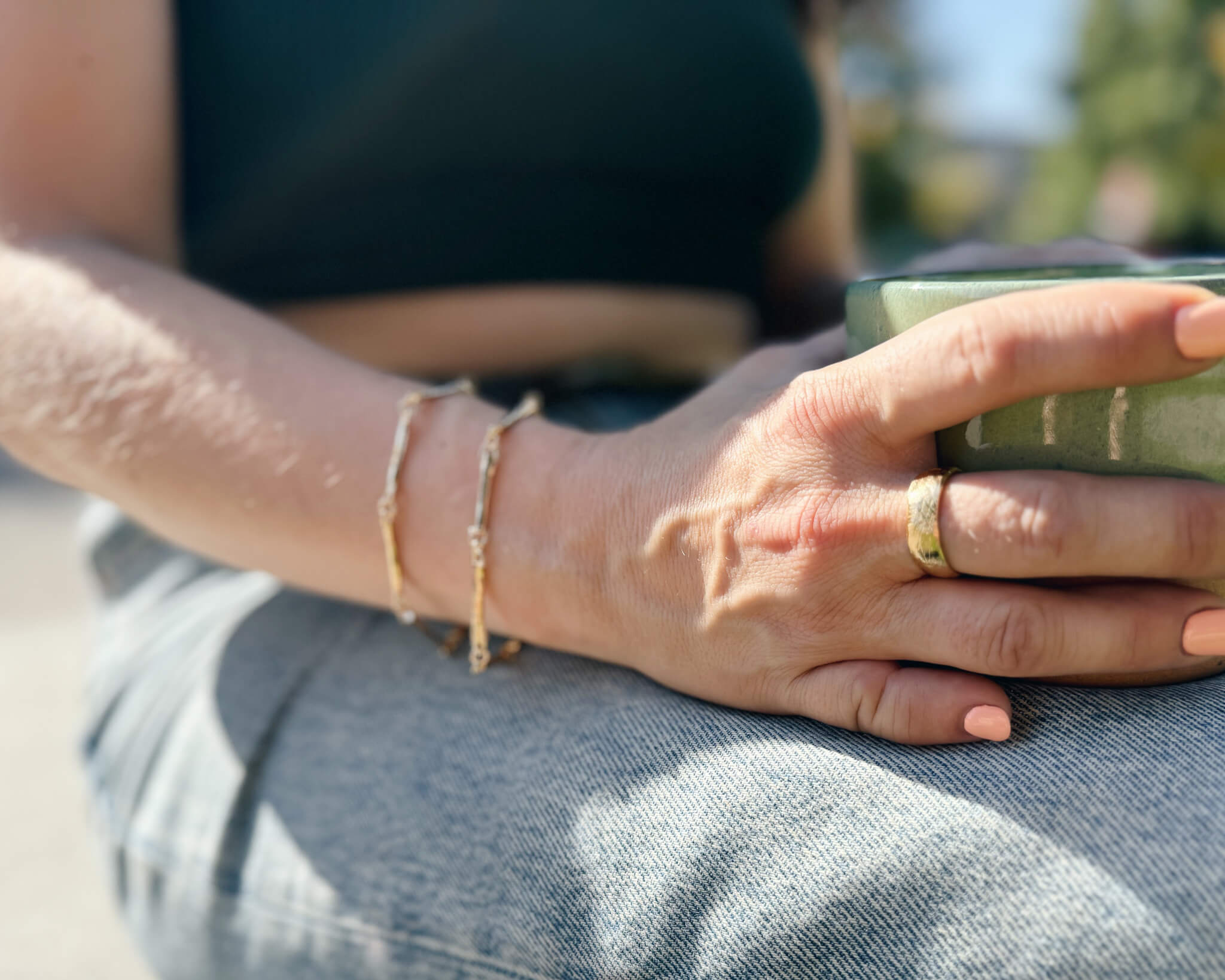 Énergique - Chunky Silver Ring
Unisex Ring: Textured Silver Rings for All
Discover our Textured Silver Rings, lovingly created in the heart of Montreal from the finest sterling silver. Each chunky ring is textured with delicate hammer marks, adding a touch of raw beauty to your daily style.

These rings transcend gender boundaries, offering a comfortable and stylish option for anyone, whether you identify as a man or a woman.

They are crafted for those who seek both style and comfort in their jewelry. Made with 925 silver, these unisex rings are also available in gold plated sterling, ensuring a piece that resonates with your unique taste and style.

His and Hers: Couples' Wedding Bands in Hammered Silver or Gold
Celebrate your shared journey of love with our Couples' wedding bands, each one a testament to the bond you both cherish. These bands are more than just symbols; they're companions on your life's adventure together.

Handcrafted with care and hammered with love, they tell a story of resilience and strength. Designed for both him and her, these bands offer a comforting presence in your daily lives, beautifully reflecting your commitment to each other.

Match your ring with this love necklace.


More Details About This Chunky Silver Ring
Band width: 6 mm
available sizes: from 5 to 10
Metal: sterling silver or 14k gold plated silver (1 micron)
Wedding band handmade in Montreal
Have a look at all our rings to make the perfect choice!
---
FREE SHIPPING from $95 to Canada
Énergique - Chunky Silver Ring