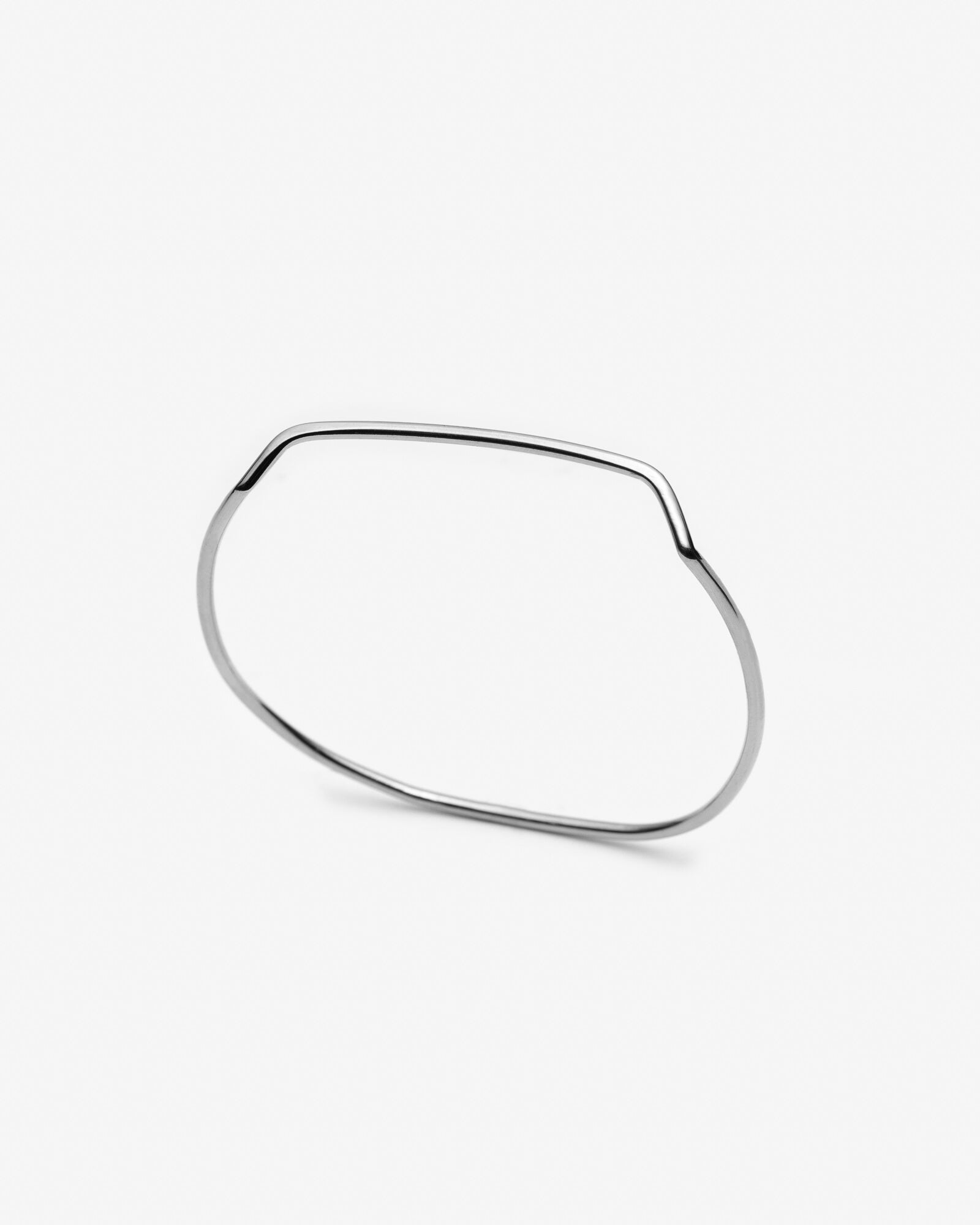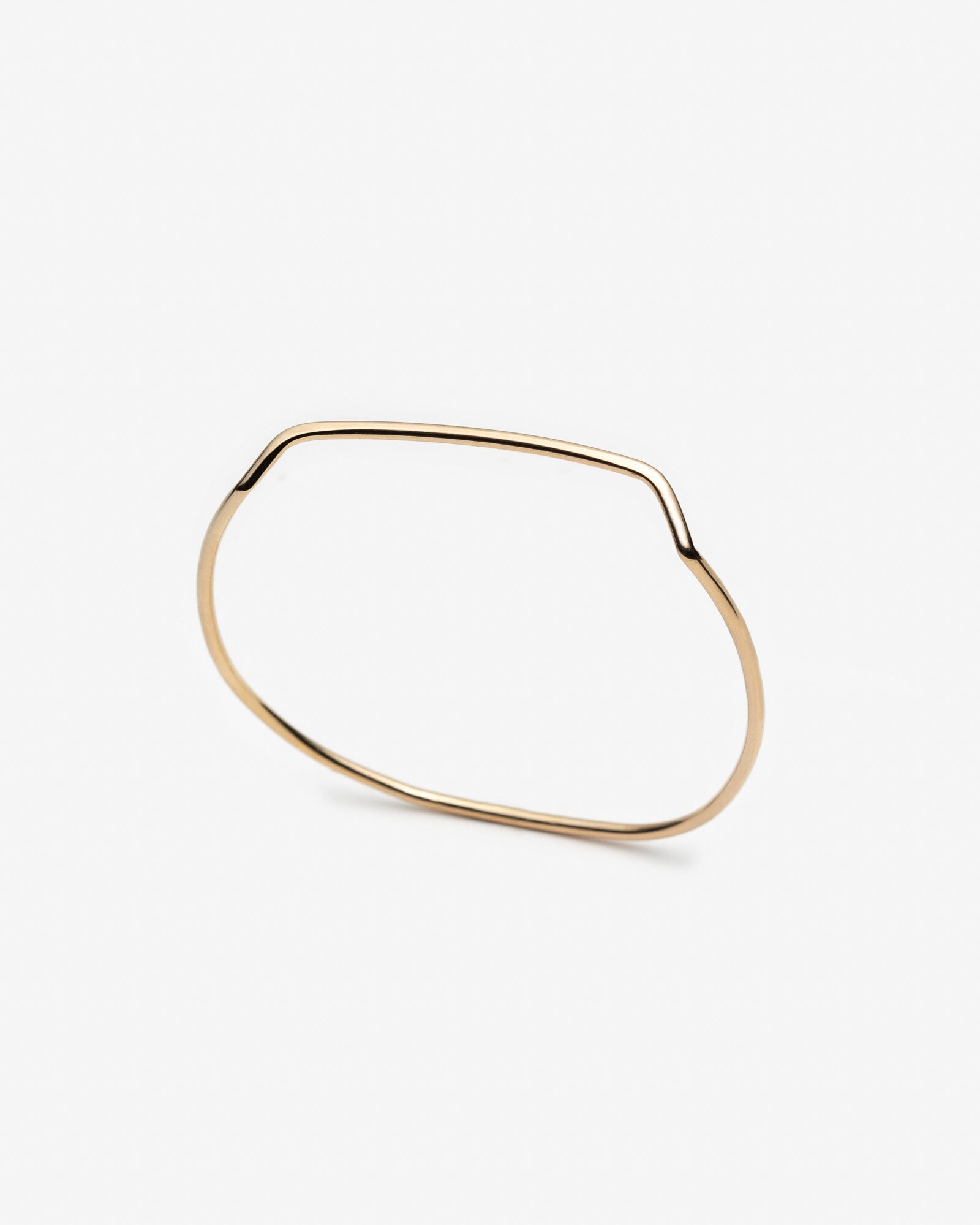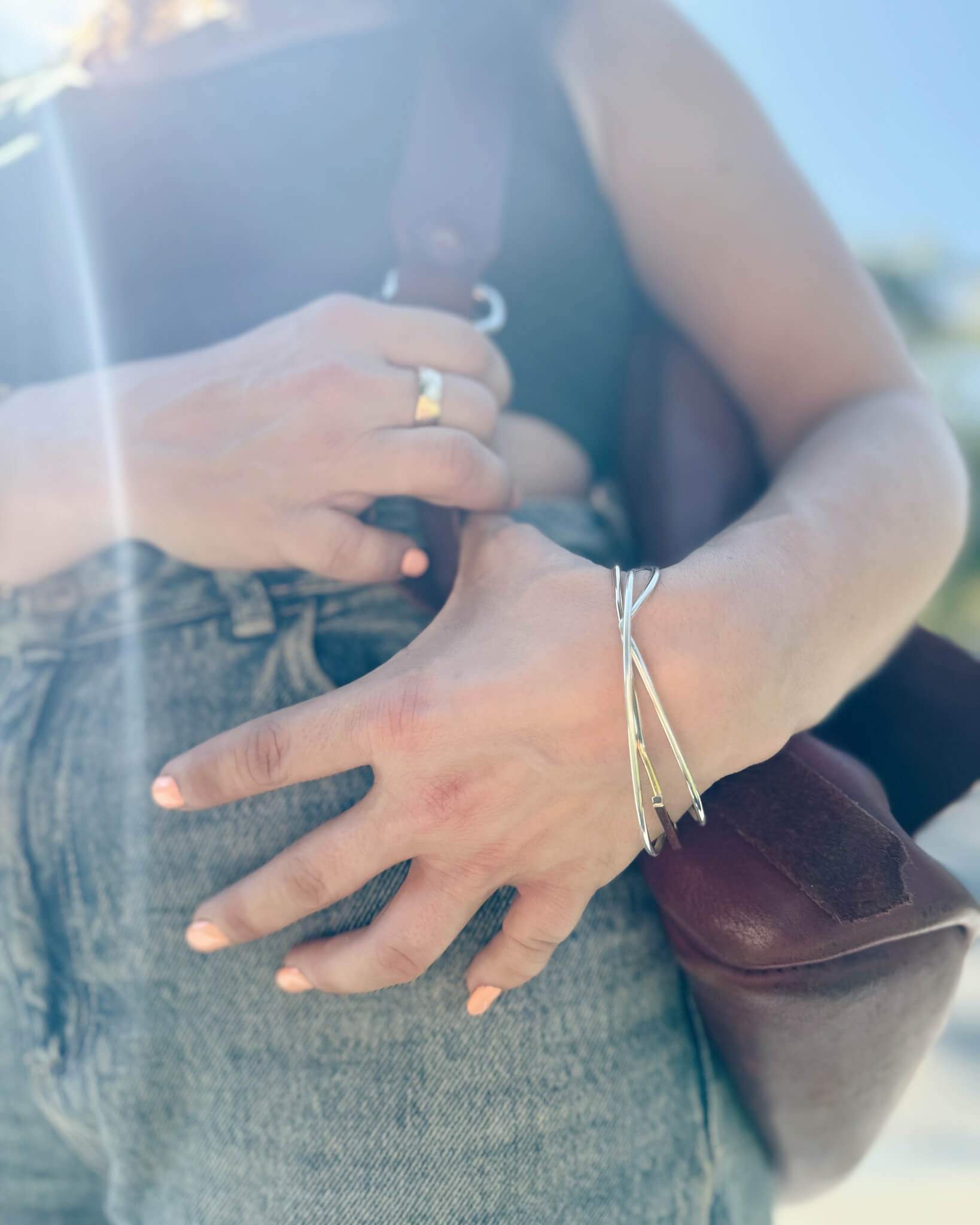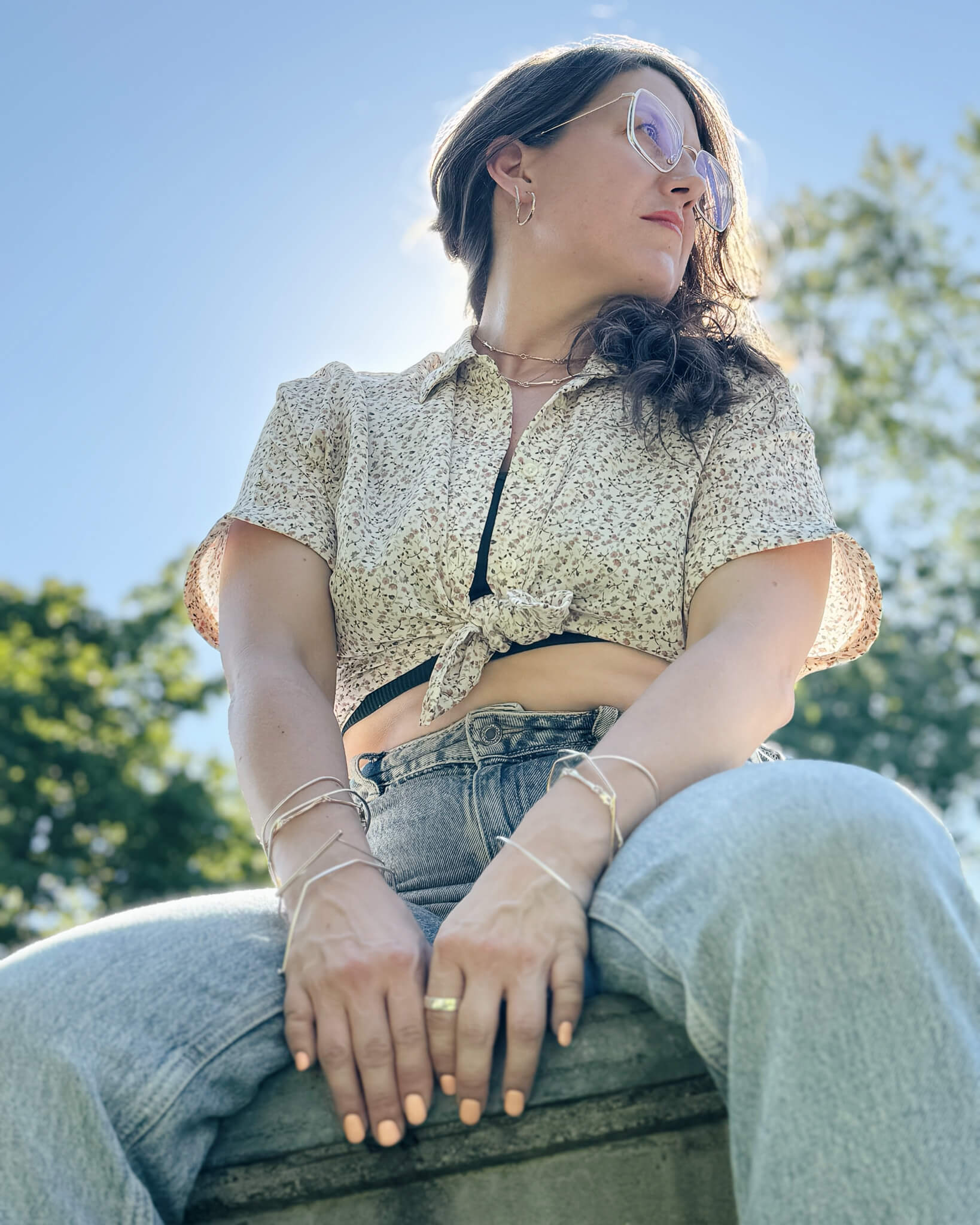 Posée - Daily Wear Gold Bangle Design
Golden Essentials: Daily Wear Bangle Designs For You
We're thrilled to introduce our daily wear bangle – a piece that's been crafted with love to become a cherished part of your daily style.

Available in both 925 silver and radiant gold-plated options, they're made to last and stand the test of time. Slip it on, and you'll feel how comfortable it is. It's that accessory you won't even notice, but everyone else will!

The Joy Of Stacking Bracelets: Mix And Match
Stacking bracelets are all the rage, and for good reason! Our bangles, available in both silver and gold plated options, are designed to be as unique as you are. Each piece is carefully formed by hand, ensuring that no two are exactly alike.

Create your own combination, mixing and matching to reflect your personal style. Complete your set with Sensible, Charmante or Indépendante bracelet.

About This Bangle Bracelet In Gold Or Silver
Circumference : S 21 cm / M 22 cm / L 23 cm
Metal: sterling silver or 14k gold plated silver (1 micron)
Stacking bracelets handmade by a jeweler from Montreal
View the entire collection today so you don't miss anything!
---
FREE SHIPPING from $95 to Canada
Posée - Daily Wear Gold Bangle Design