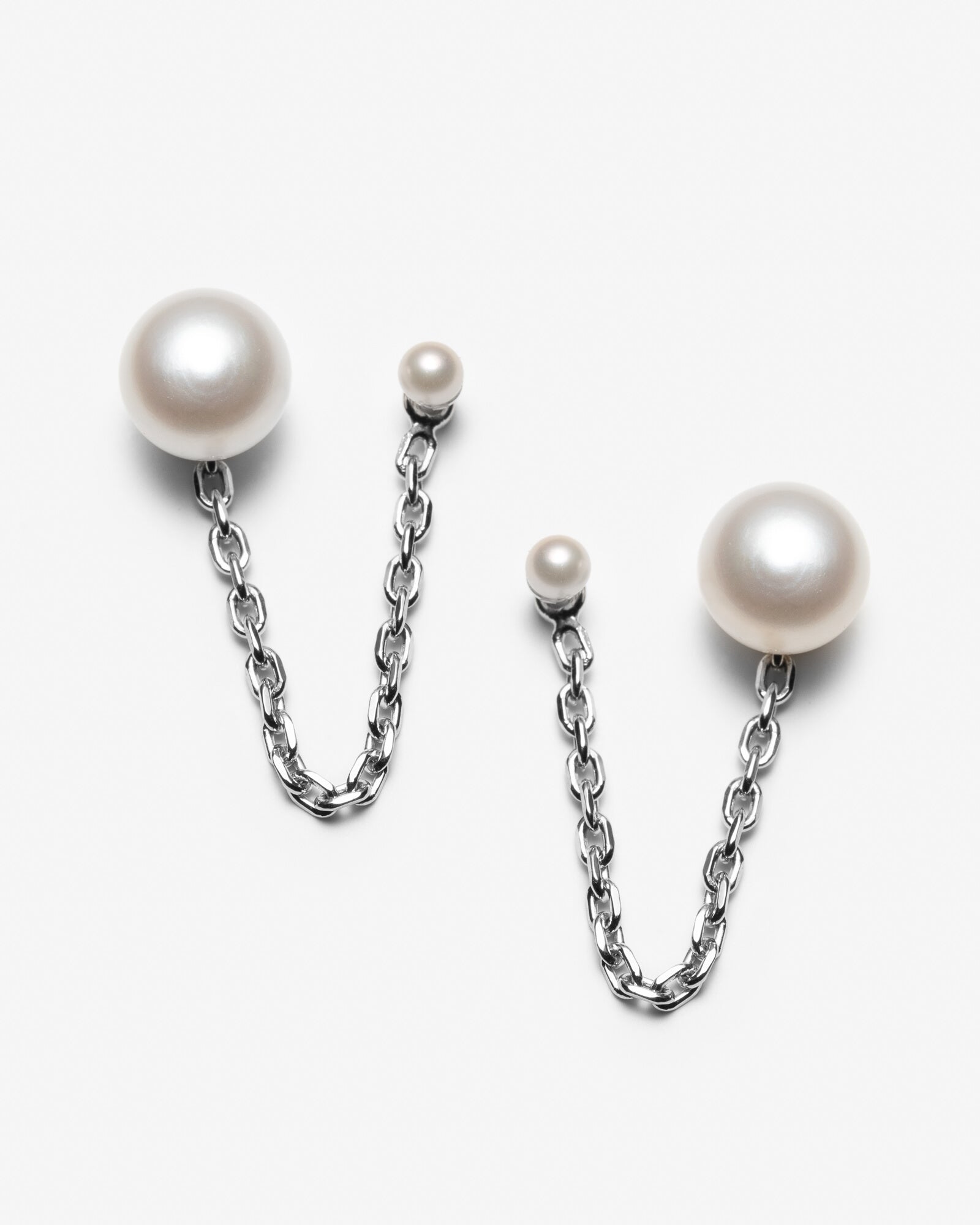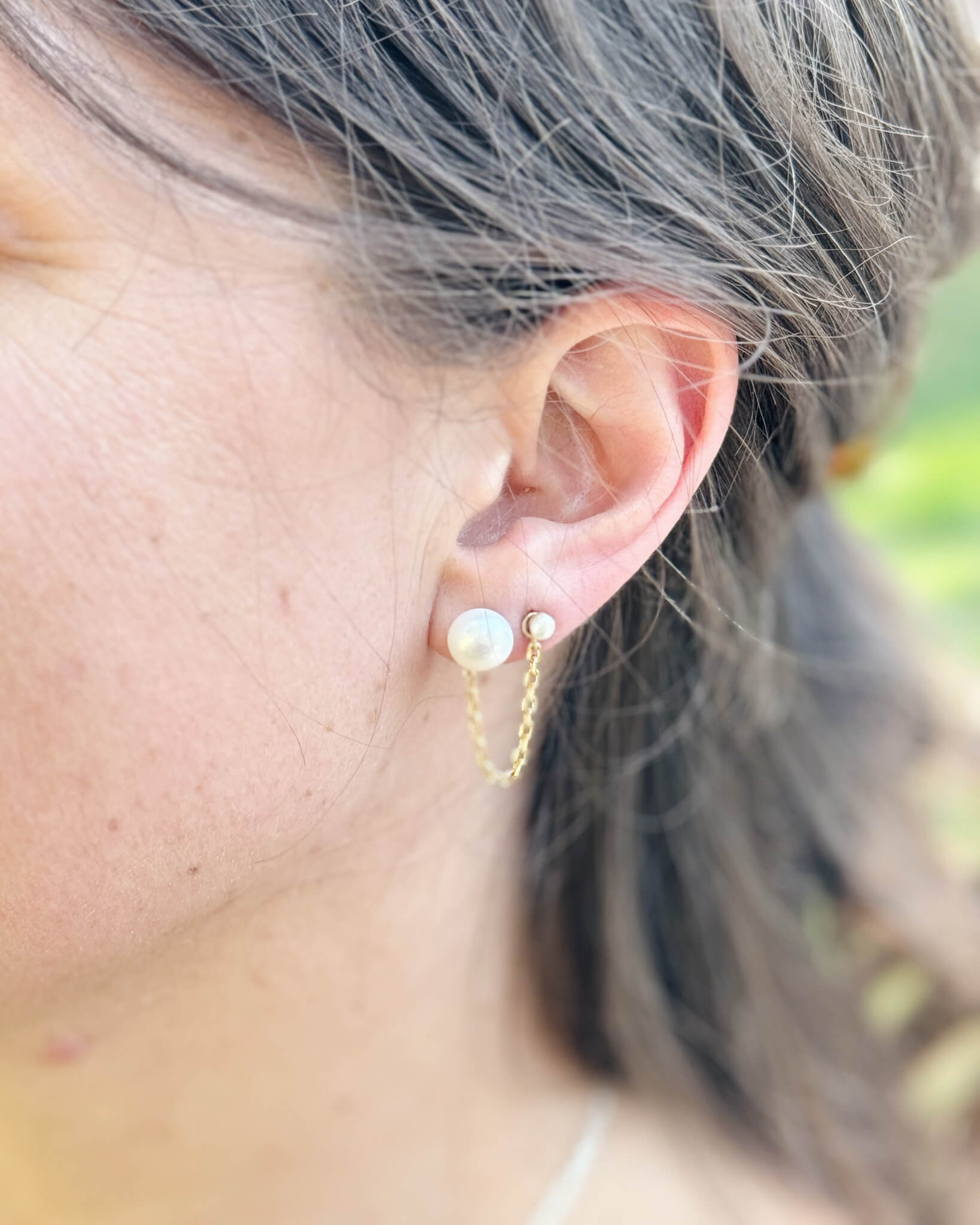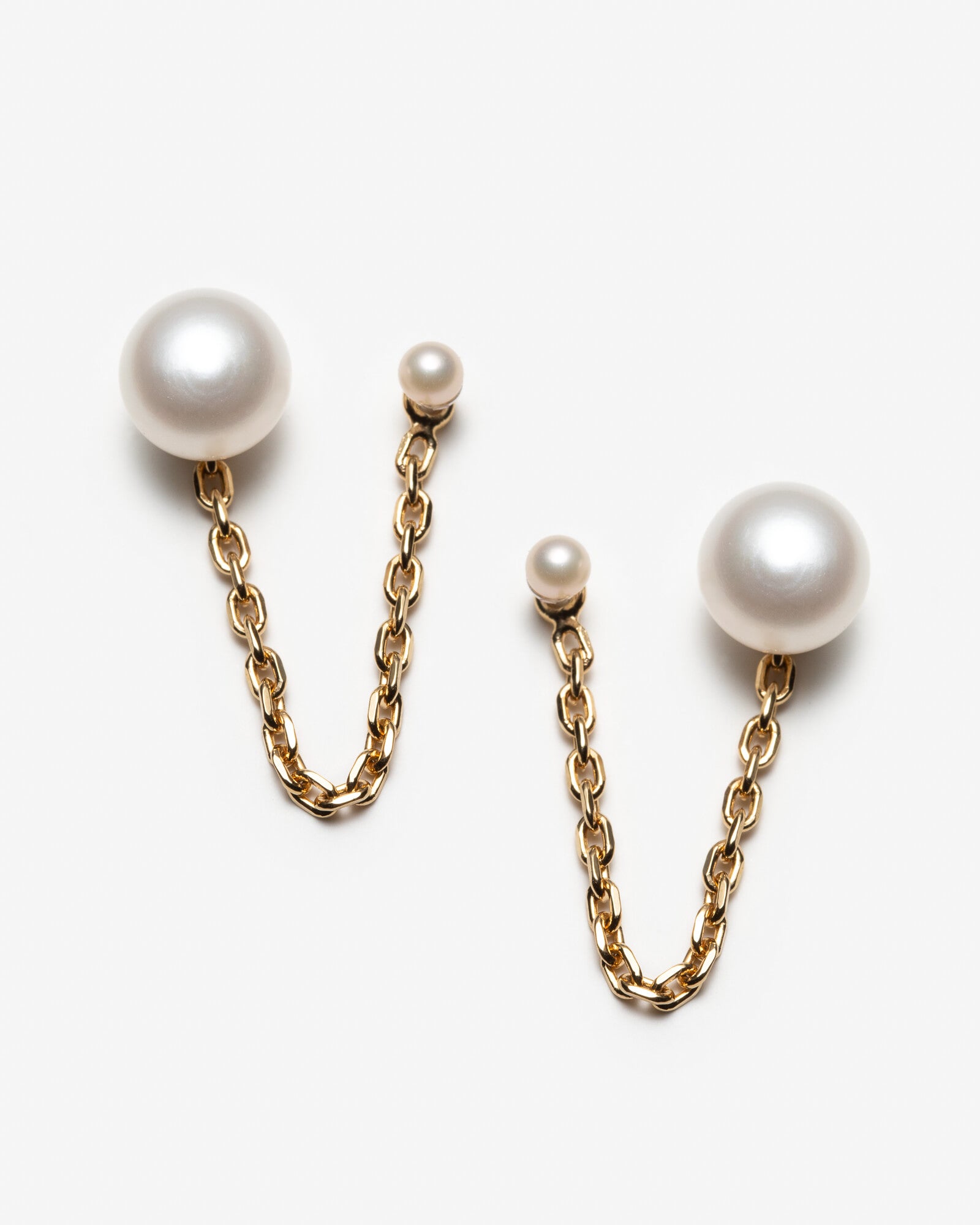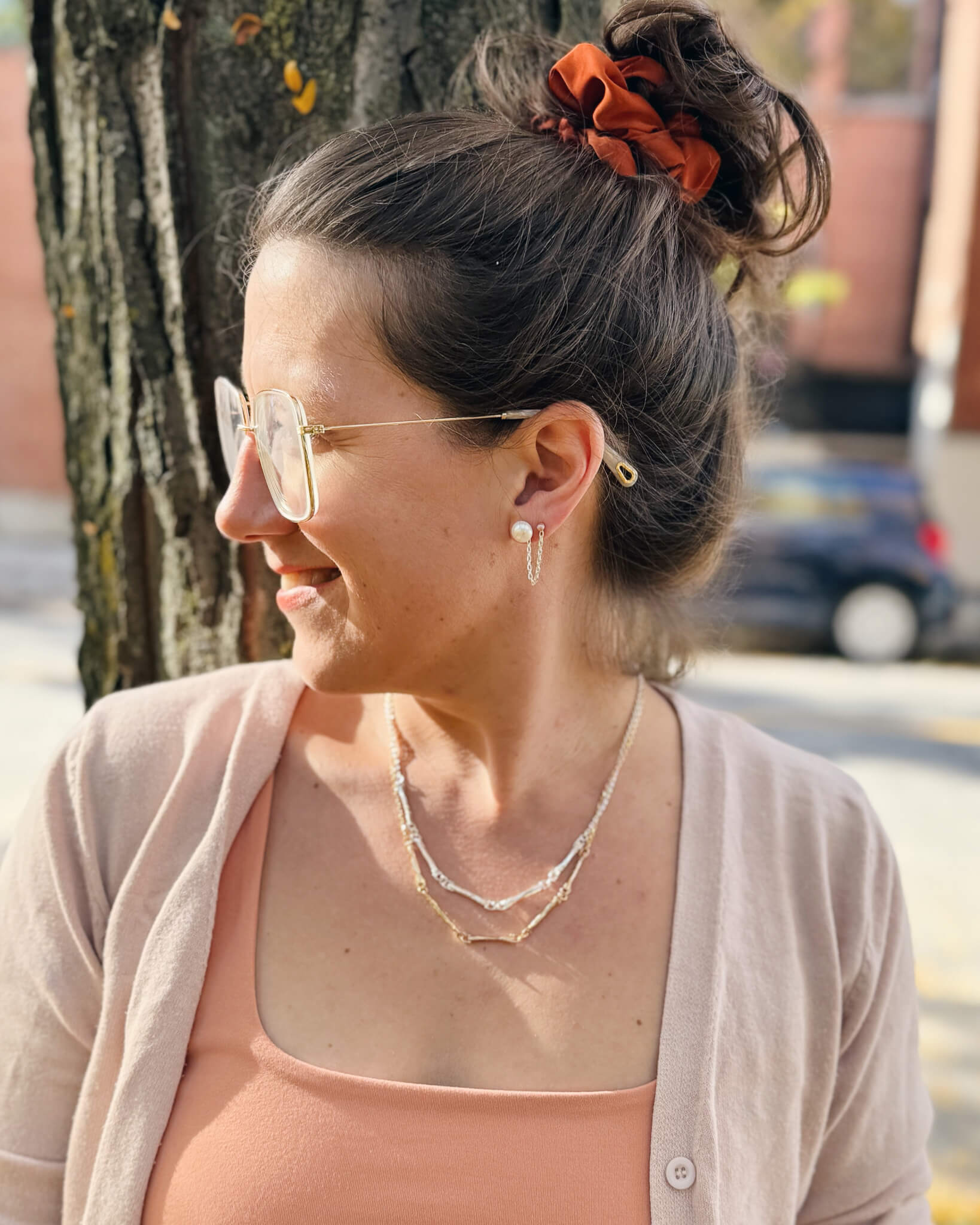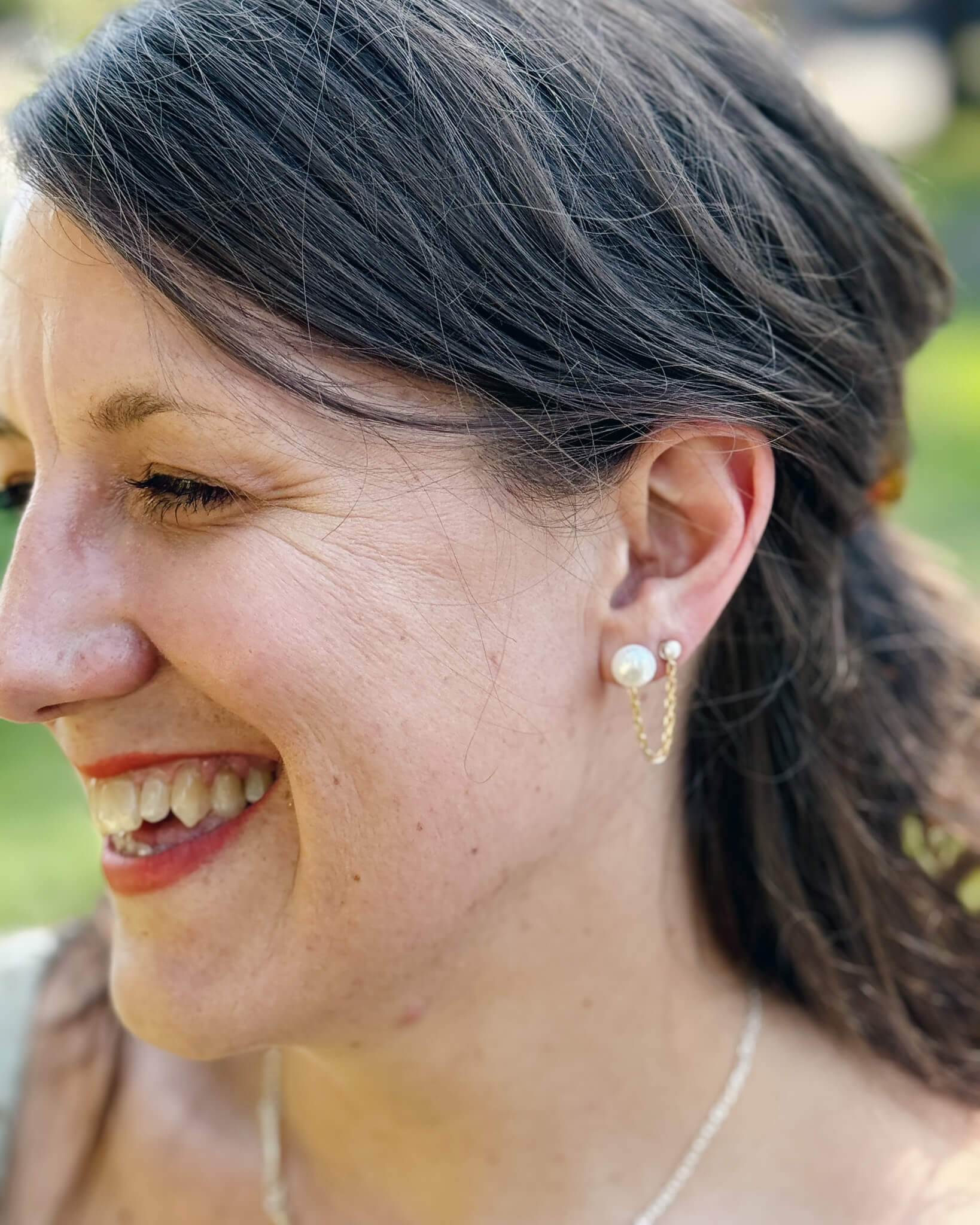 Étonnante - Earrings for Double Piercings
Dare to be Different: Double Piercing Earrings with a Twist
Get ready to turn heads with our Double Piercing Earrings. They're not just earrings, they're a statement! Picture this: two pairs of gorgeous freshwater pearls (9 mm and 3 mm), delicately connected by a 2-inch chain. You've got options! Classic white pearls or subtle pink ones, both chosen for their stunning shine.

And here's the fun part - they're mix-and-match friendly. So you can create a look that's totally you with these double piercing earrings!

The Indépendante bracelet and the Énergique ring go perfectly together.


Master the Trend: Stacked Earrings with Freshwater Pearls
You're not just following a trend, you're owning it! Stacked earrings aren't just stylish, they're a canvas for your creativity.

Imagine playing with different sizes and shapes to craft a look that's uniquely yours. It's like curating your own wearable art gallery! Stacked earrings bring a special kind of magic, framing your face with extra charm and personality.

So, don't hold back, let your style shine, one charming stack at a time.


More about these Chain Connected Earrings
Includes 2 pair of pearl studs and a 2" chain
Size of the small pearls : diameter of 3 mm to 3.5 mm
Size of the big pearls : diameter of 9 mm to 9.5 mm
Chain length : 2"
Closure: posts and backs (Posts and backs are not plated on the gold plated version.)
Set of earrings handmade in Quebec

View the entire collection to find your favorite jewelry!
---
FREE SHIPPING from $95 to Canada
Étonnante - Earrings for Double Piercings