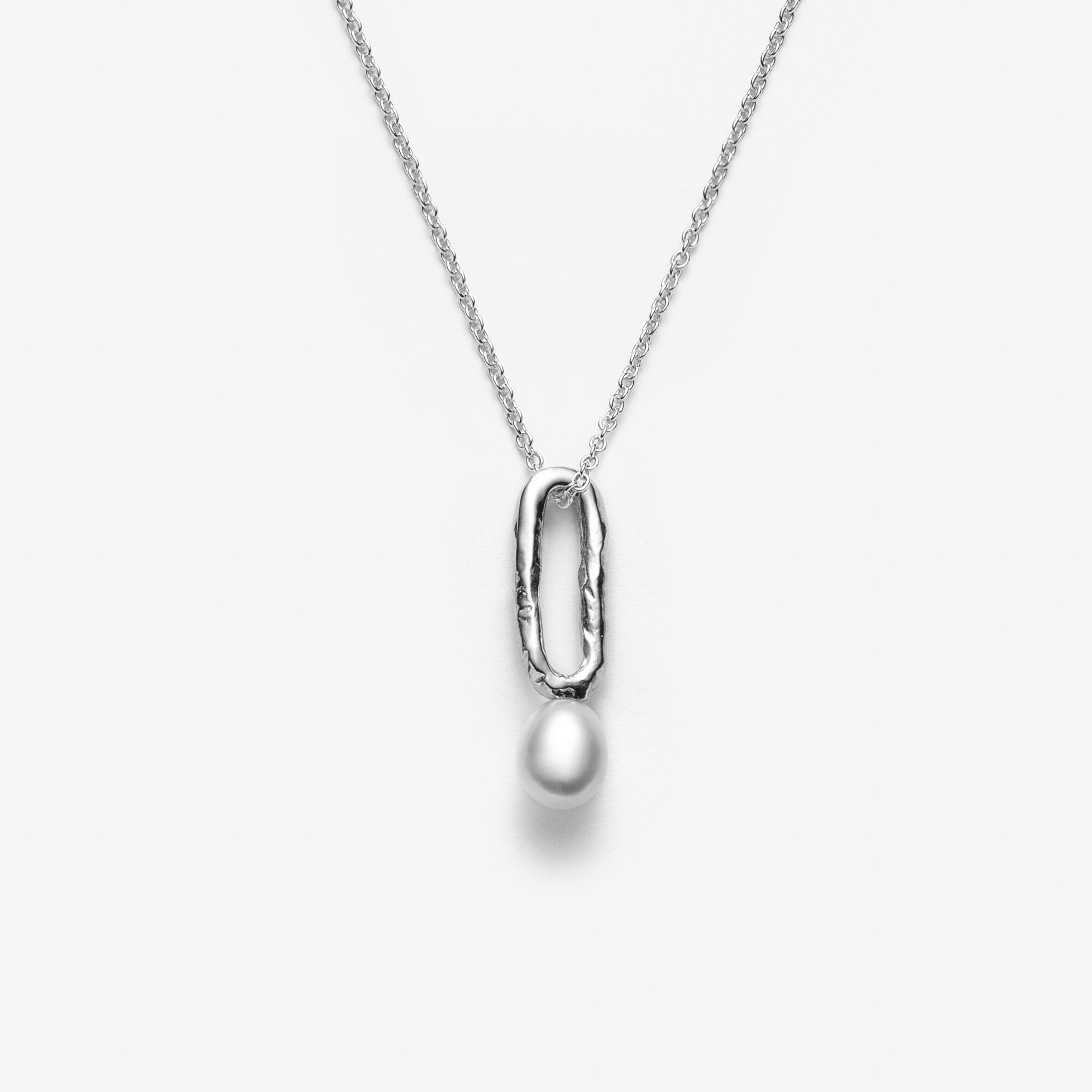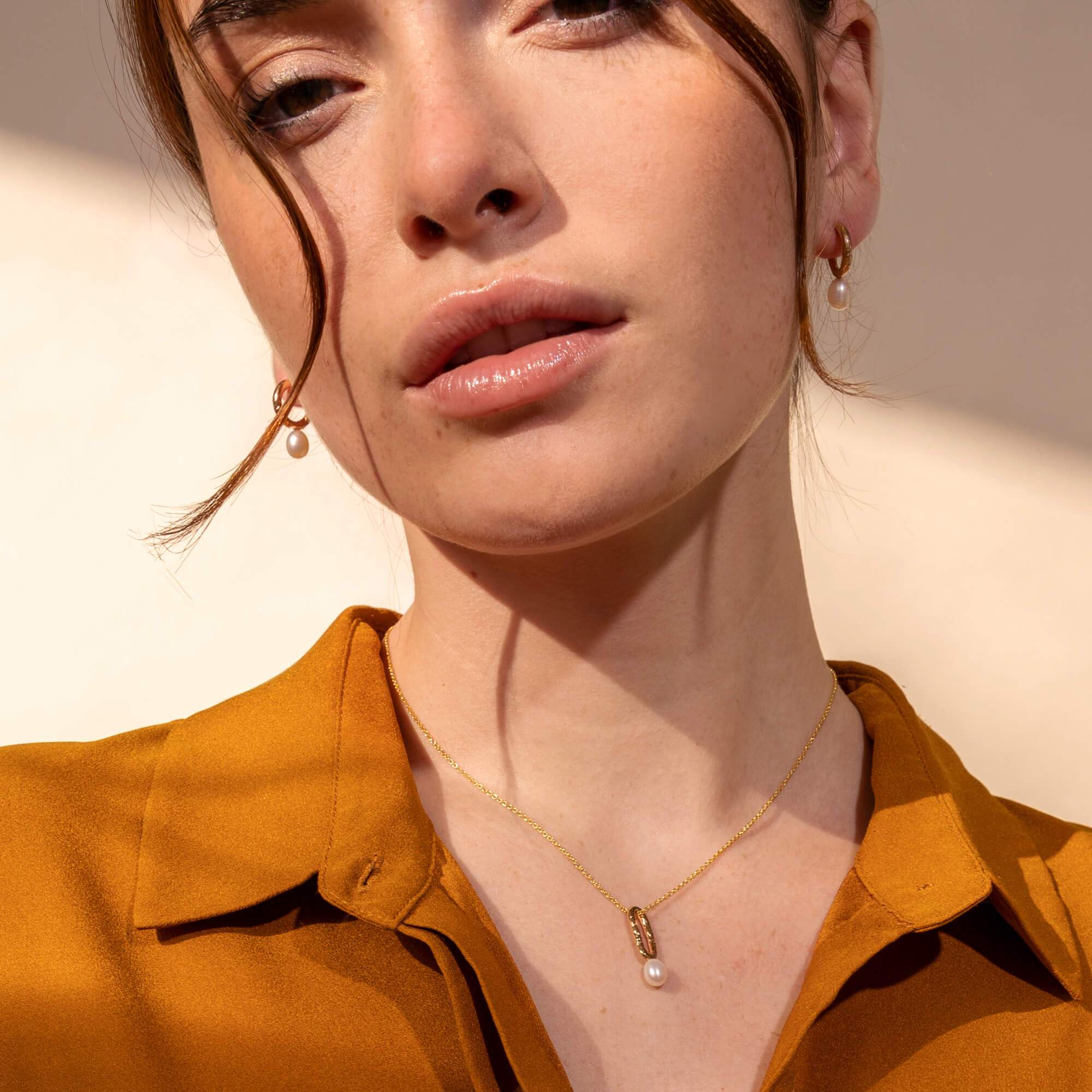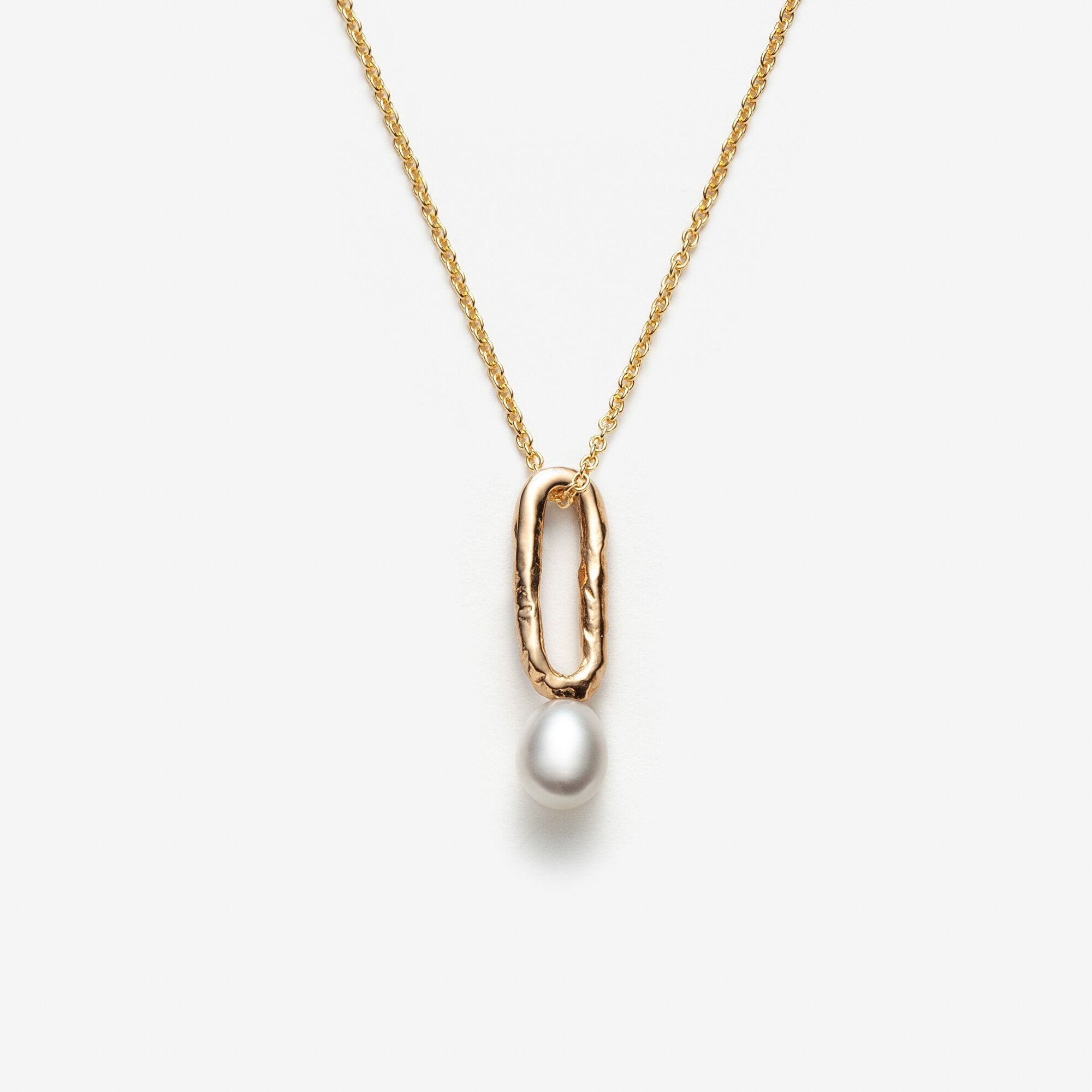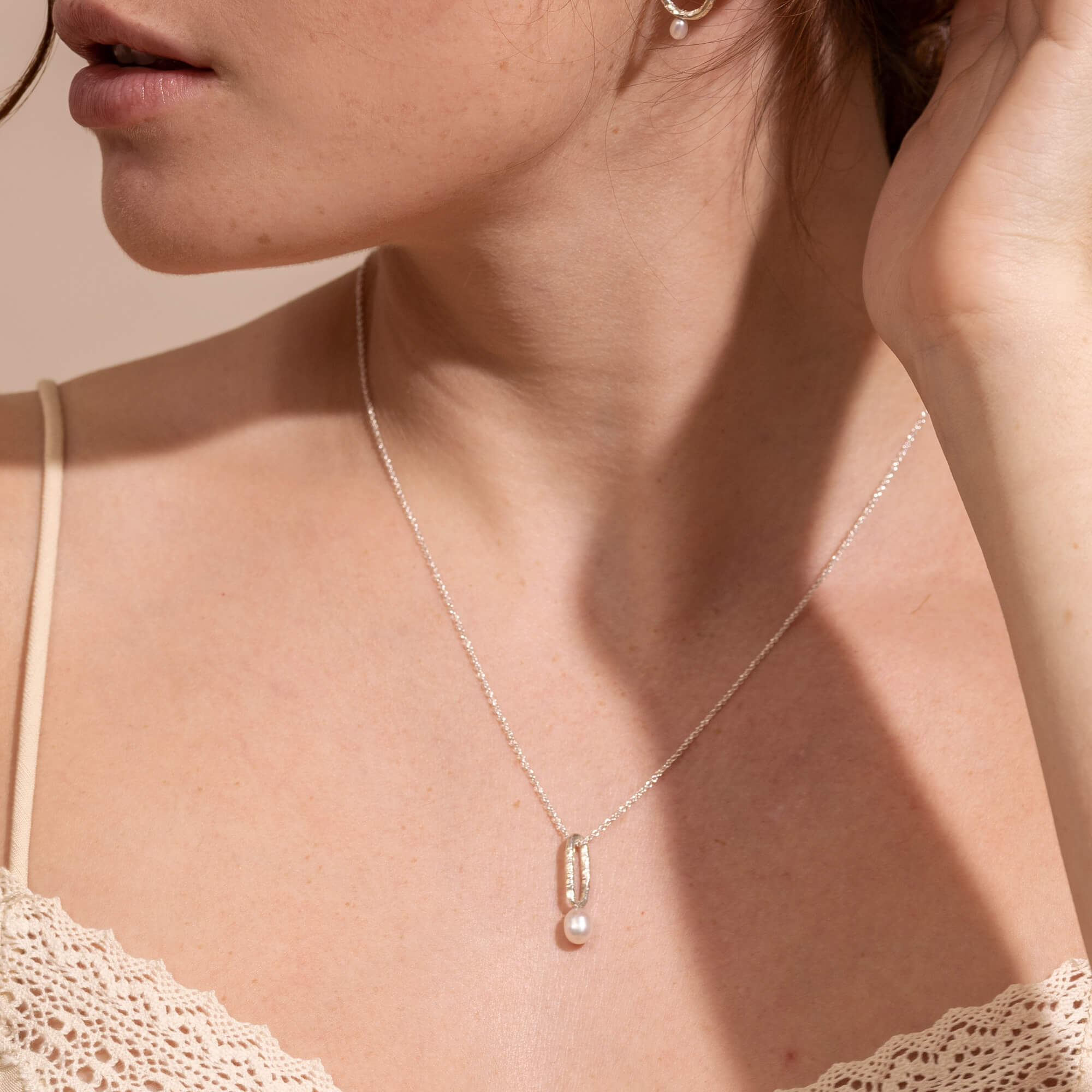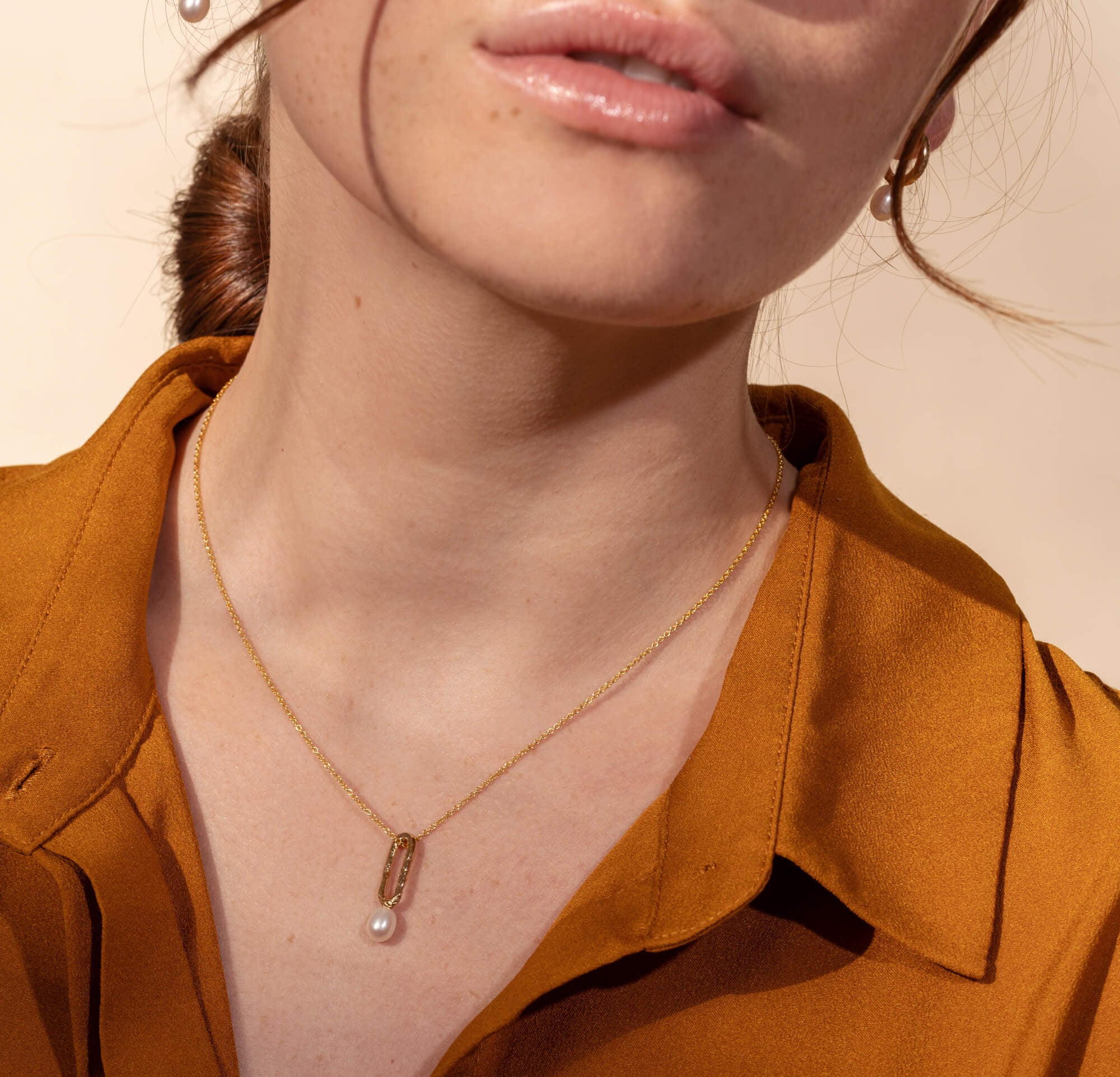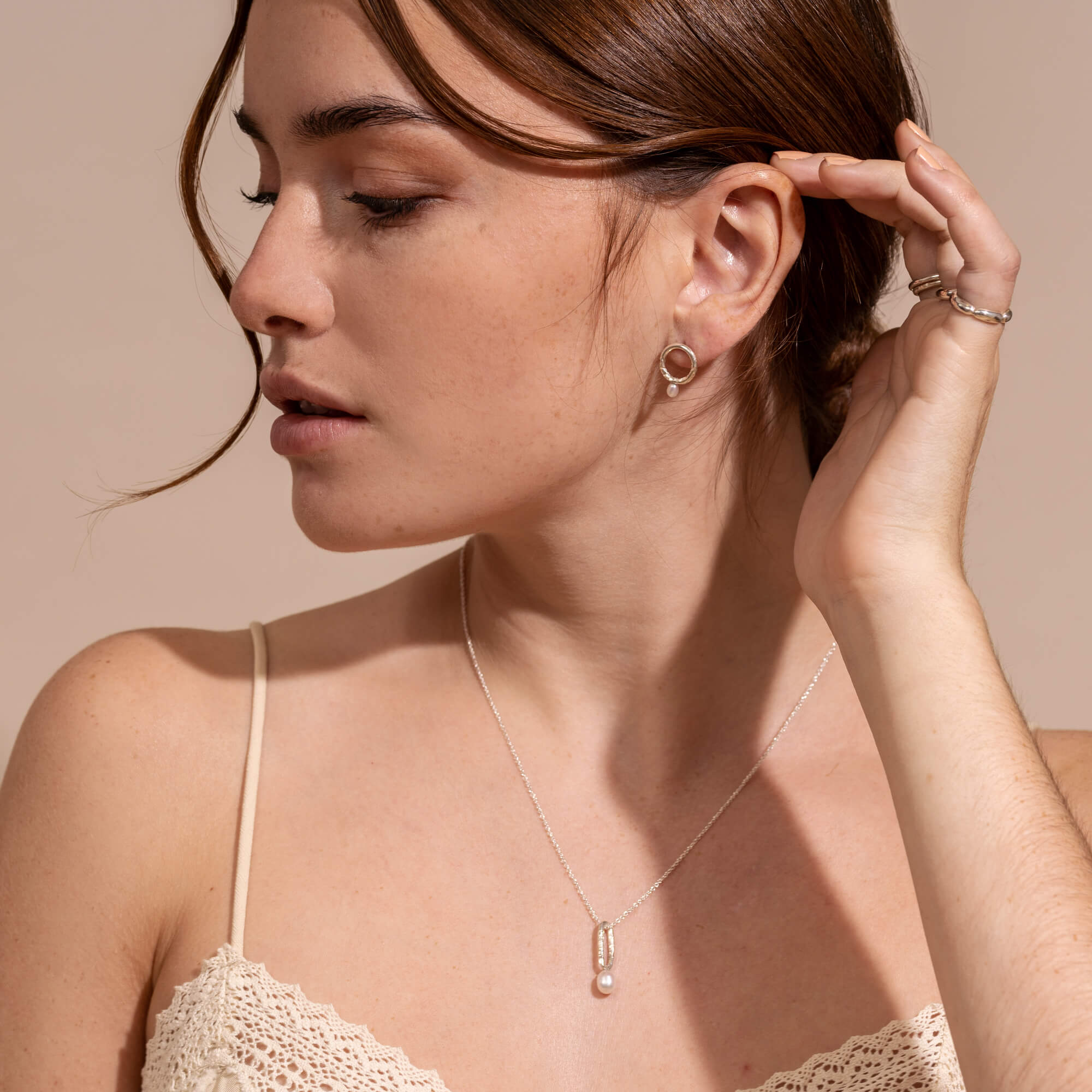 Suzanne - Original Handmade Necklace From Montreal
Where can I find a gold chain in Montreal?
This original necklace is handmade by the jeweller Lidia in Montreal. The chain link symbolizes women's strength in everyday life, and the pearl symbolizes softness and femininity. This gold chain with a pearl pendant is a good representation of the Inspirante collection which pays tribute to women.

This oval necklace with pearl is available in sterling silver or 14k gold plated silver.

The color and shape of the pearls may vary slightly as they are real freshwater pearls.

Complete this jewelry set with the Irma earrings with pearls, the Marie-Joséphine earrings and the Sophie ring.
A Collection that Celebrates Inspiring Women
This jewel is named after the winner of the Facebook contest. At the launch of the collection, we asked our subscribers to share the name of an inspiring woman. The winner was drawn at random.

Lidia believes that every woman is inspiring in her own way, and that every woman deserves to be celebrated. Small everyday actions can make a big difference in the lives of others. Whether it's giving blood, donating food at the food bank or helping your neighbor, you are a hero in your everyday live.

All the jewels in the new Inspirante collection are named after an inspiring woman.
Details on the Original Handmade Necklace
Chain length: this necklace is available with a 16, 18 or 20 inch chain.
Size of the pendant with the pearl: 22 mm x 6 mm x 2 mm
Size of pearls: diameter of 5.5 mm to 6 mm
Metal: sterling silver or 14k gold plated silver
Necklace handmade in Montreal
Free Gift Wrapping With Every Purchase
With every purchase, you will receive a beautiful gift wrap for free, whether it is for an important person in your life, or for yourself. Lidia believes that everyone deserves to treat themselves!
Care of the Handmade Sterling Silver Necklace
To keep your handmade necklace looking good for as long as possible, here are some tips:
Keep it in an airtight plastic bag in a dry place.
Avoid leaving it in the bathroom, as humidity will accelerate oxidation.
Rub it gently with a yellow polishing cloth as needed. Be careful; this is not recommended if you have chosen the gold plated silver option.
Take your necklace off to go in the water at the beach, pool and spa.
Minimalist Handmade Necklaces From Montreal
Lidia makes each piece of minimalist jewelry in her studio in Montreal, Quebec. It's her way of helping women feel beautiful, radiant and invincible, every day.

A Portion of the Profits Will Be Given Back to the Community
Lidia has always wanted to have a positive impact on her community. For this collection, she decided to help a Montreal non-profit organization that she passes by every day on her way to her studio.
Lidia will donate 5$ per piece of jewelry sold from the Inspirante collection to La Relance Jeunes et Familles.

The mission of this organization in the Centre-Sud district is to reduce social inequalities, support school perseverance and success, and accompany children and parents towards greater autonomy.
---
FREE SHIPPING from $95 to Canada
Suzanne - Original Handmade Necklace From Montreal