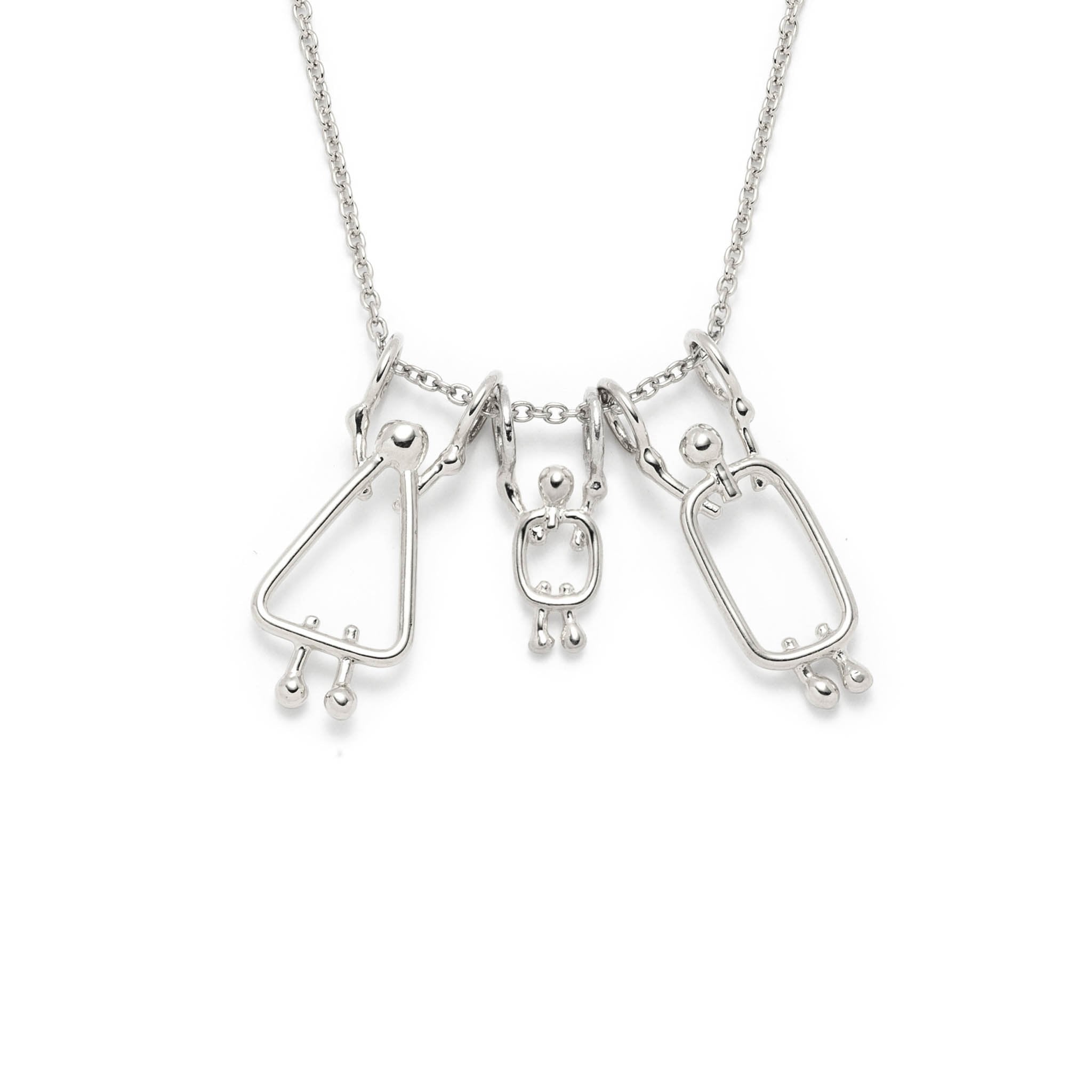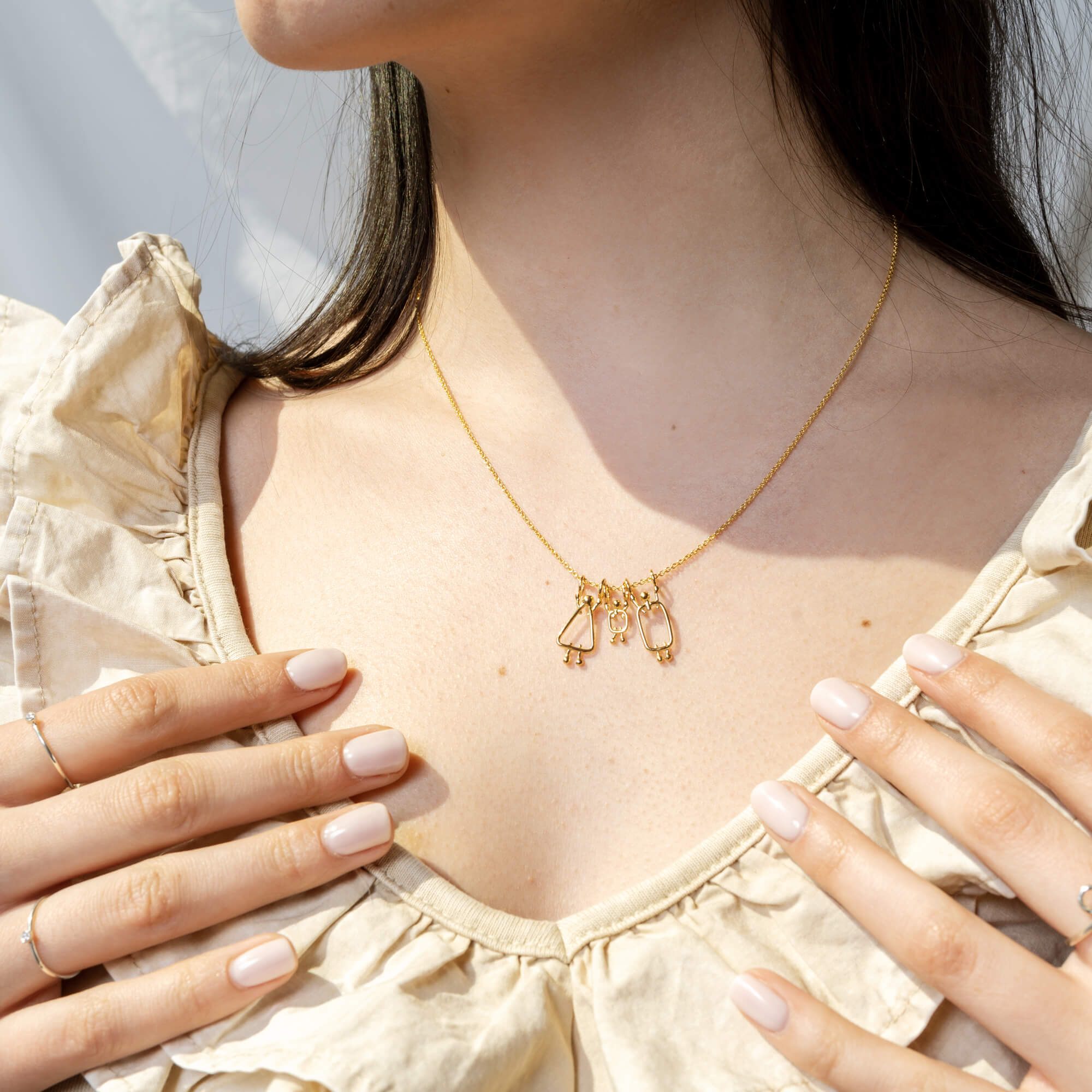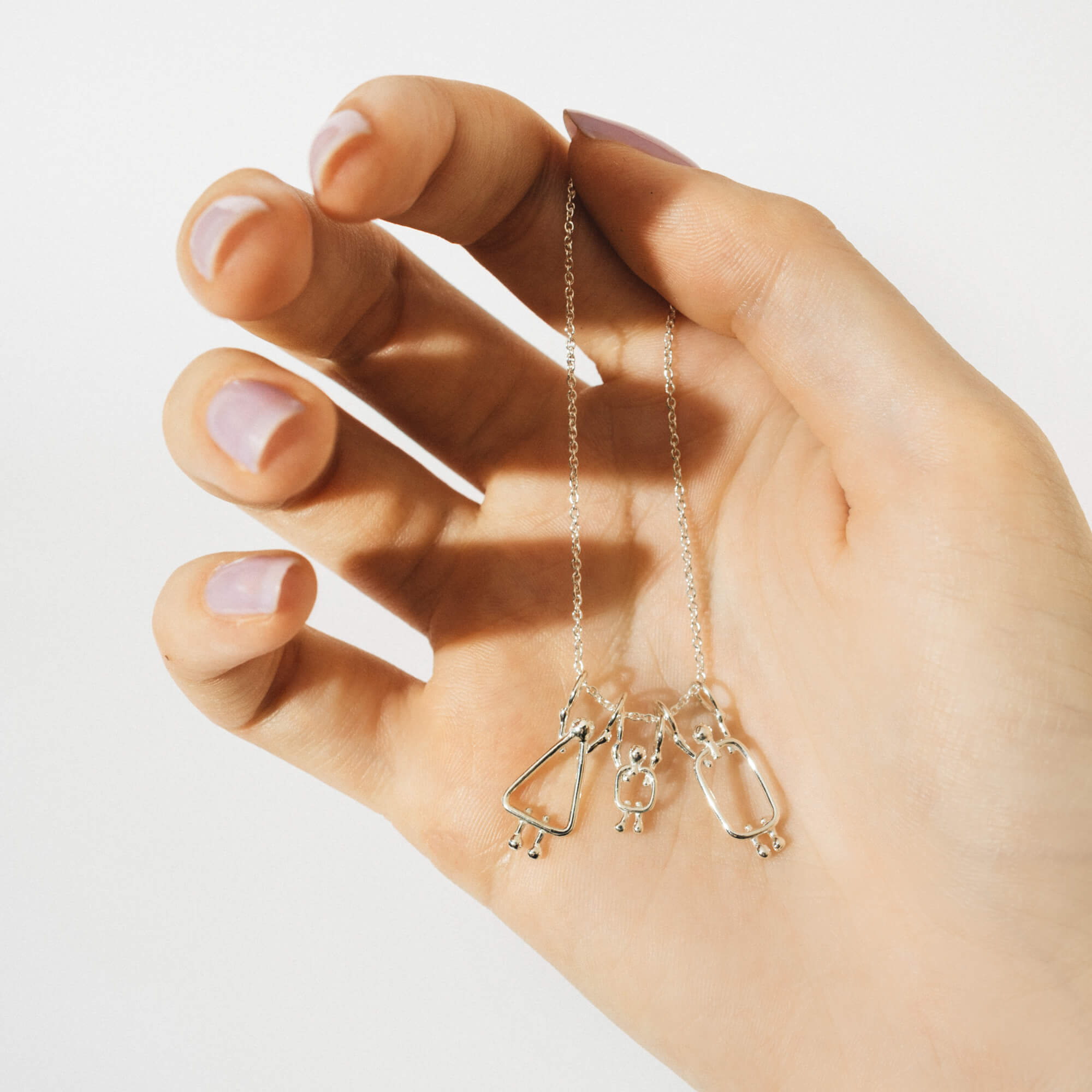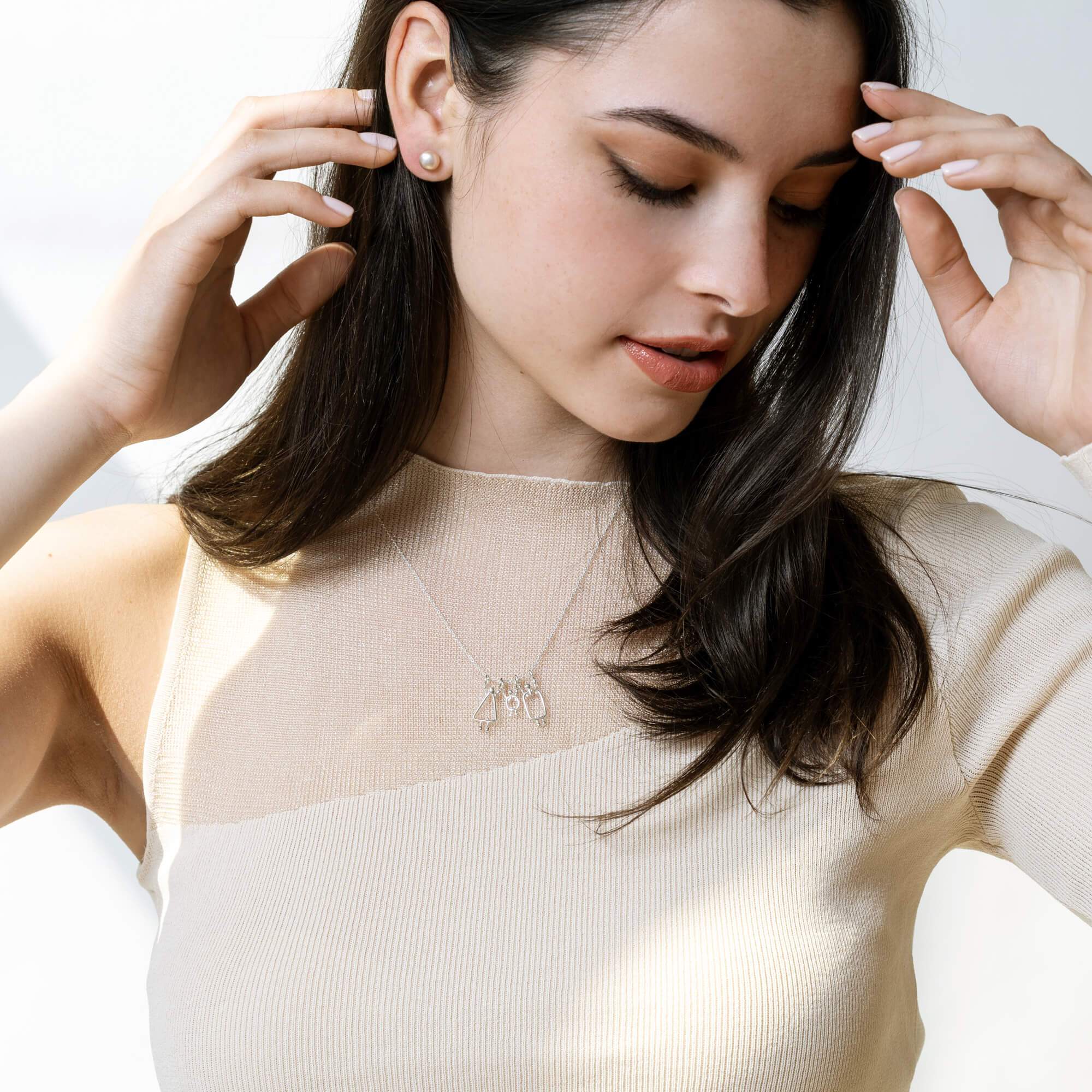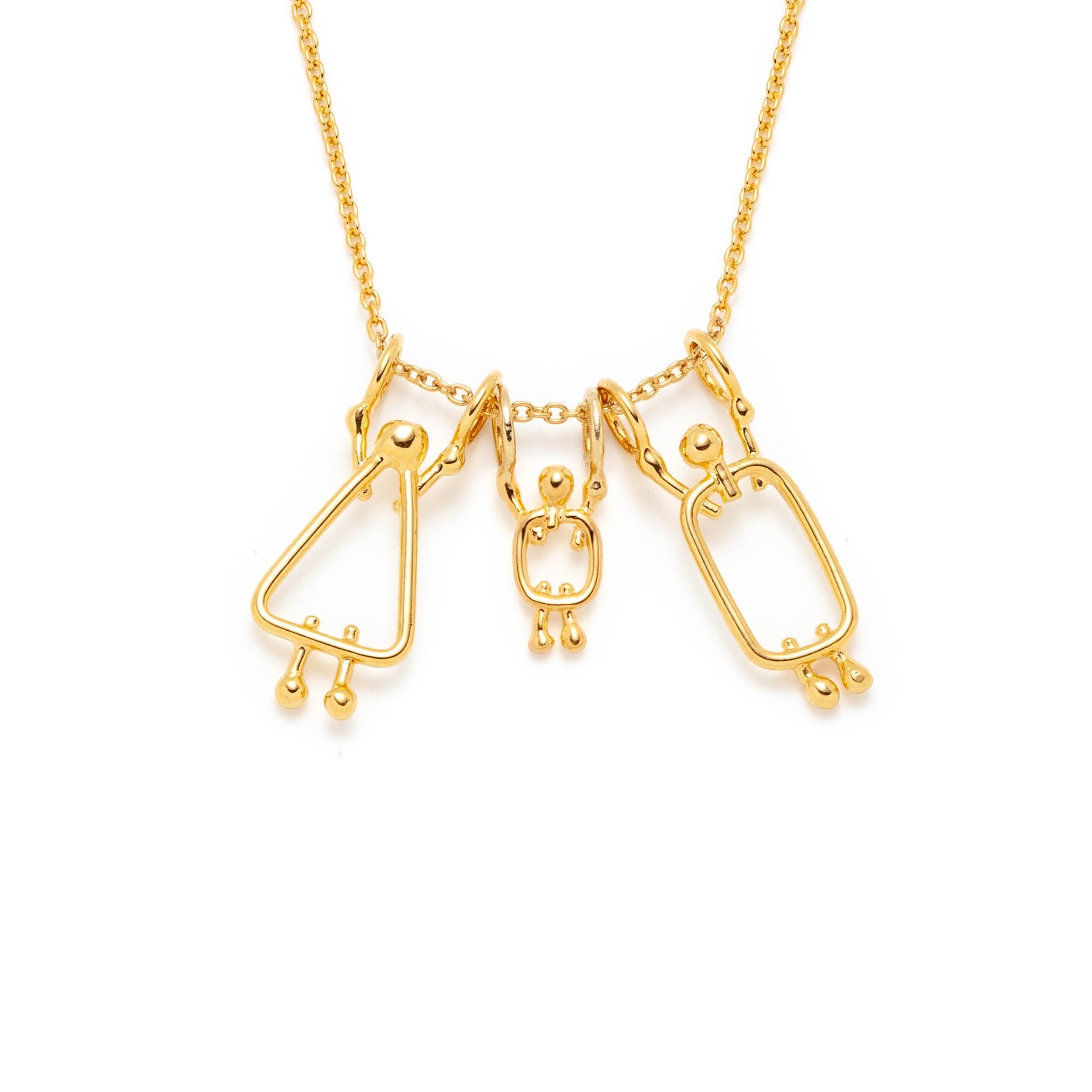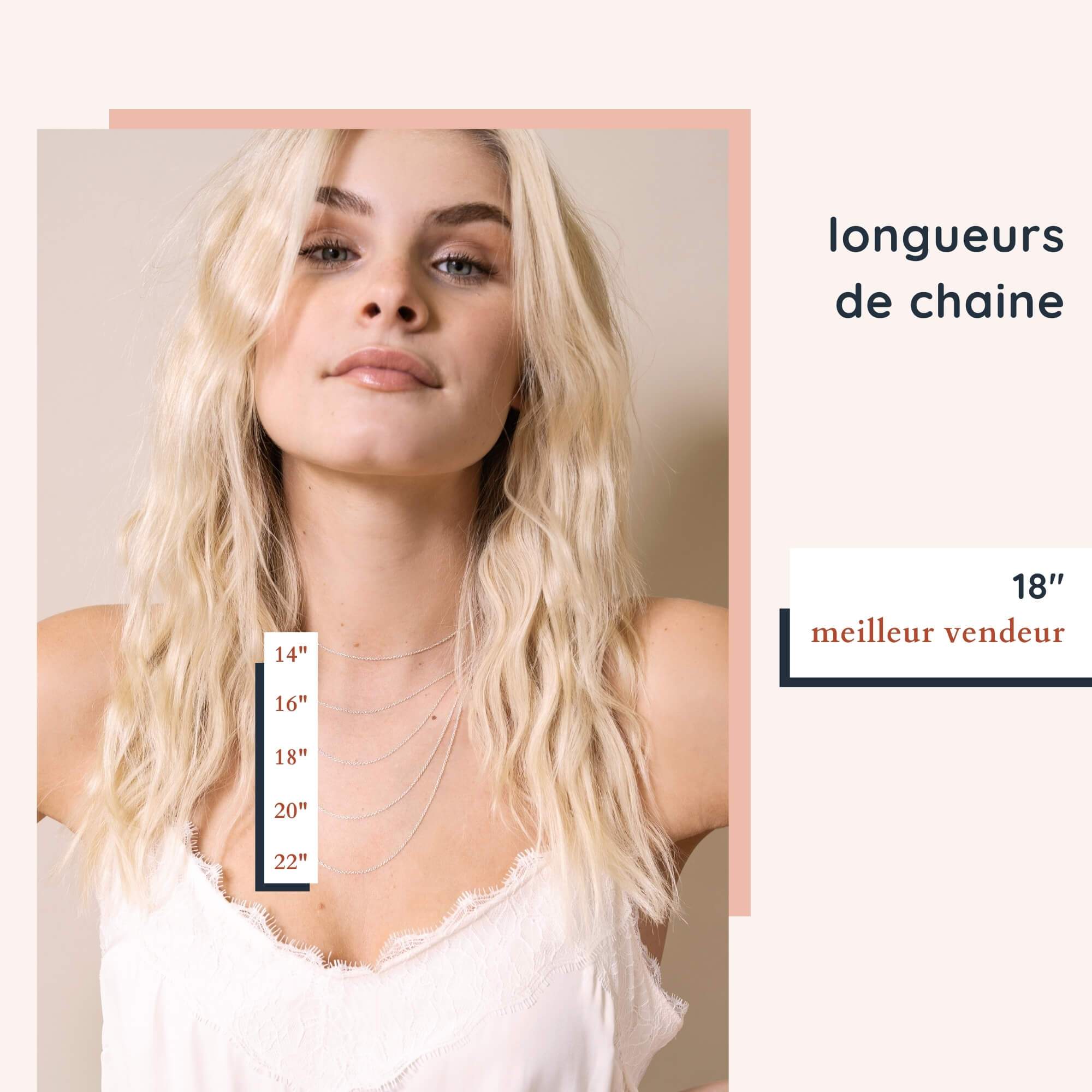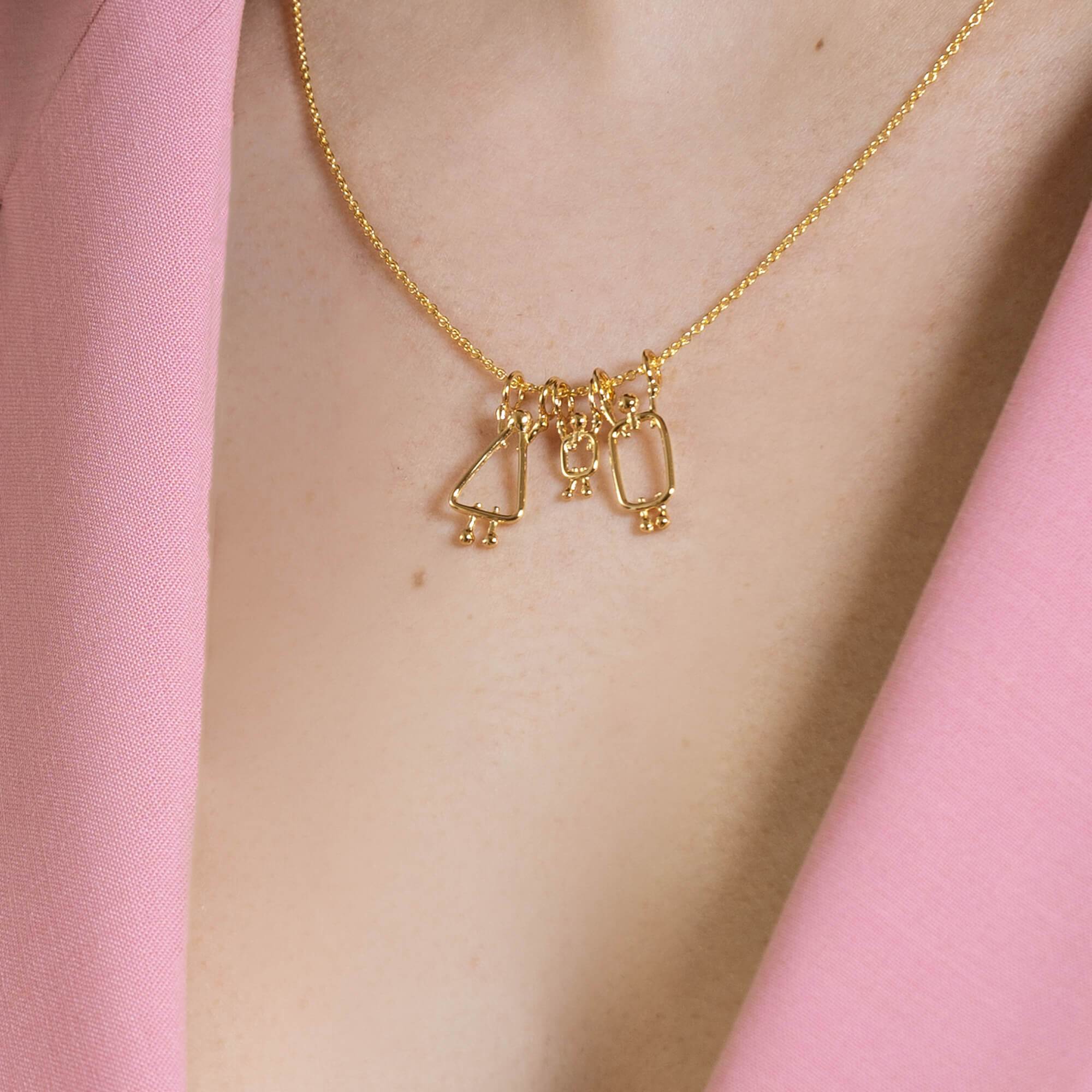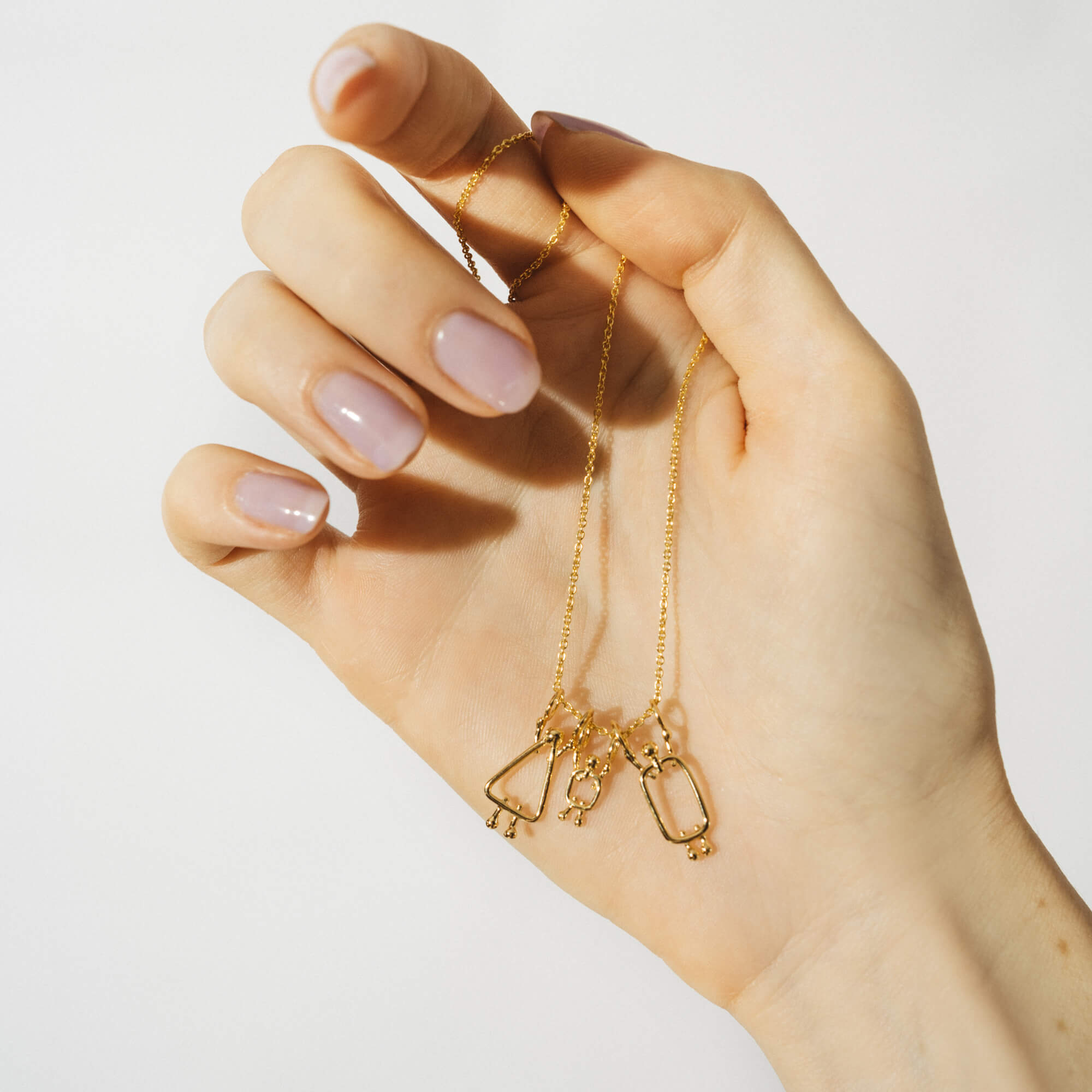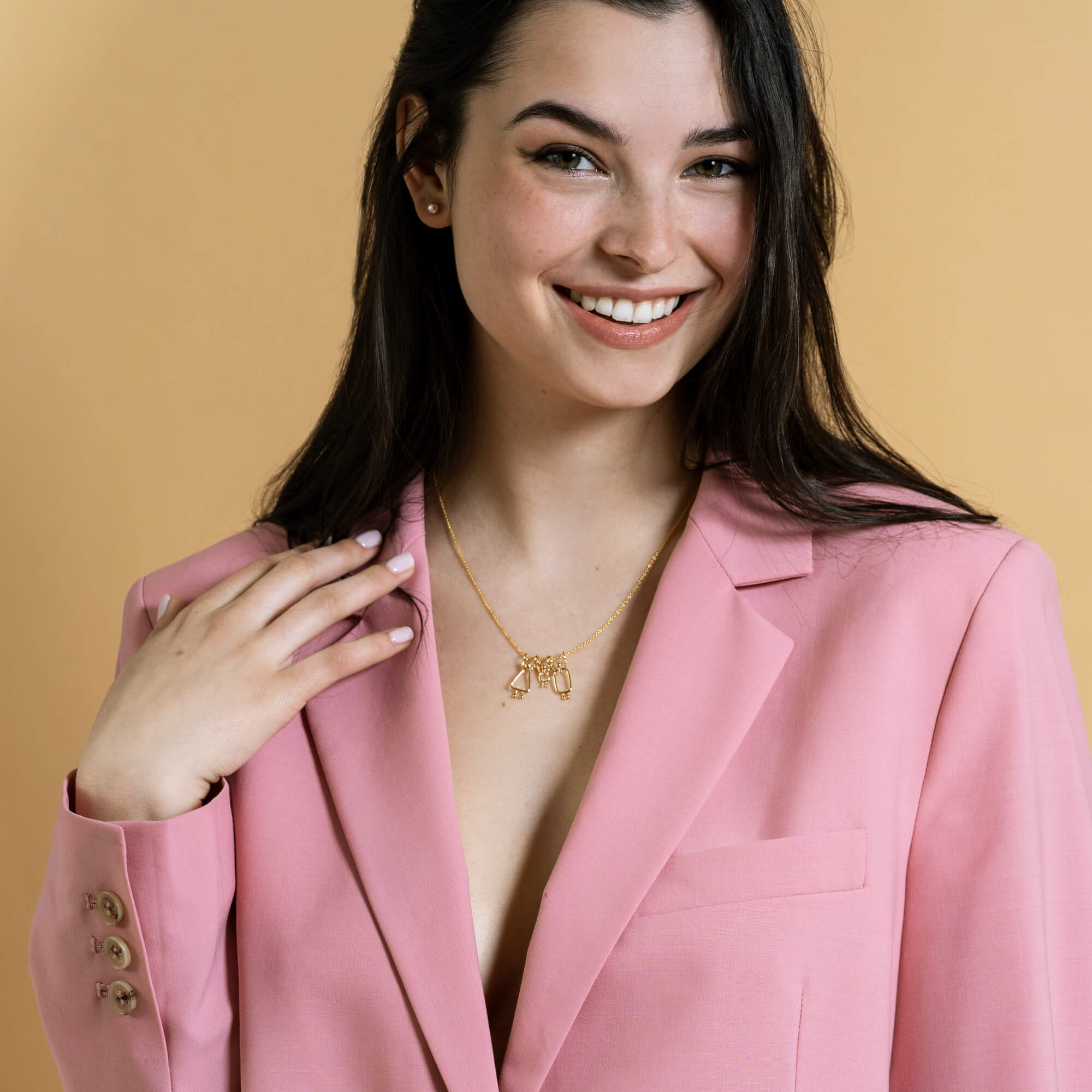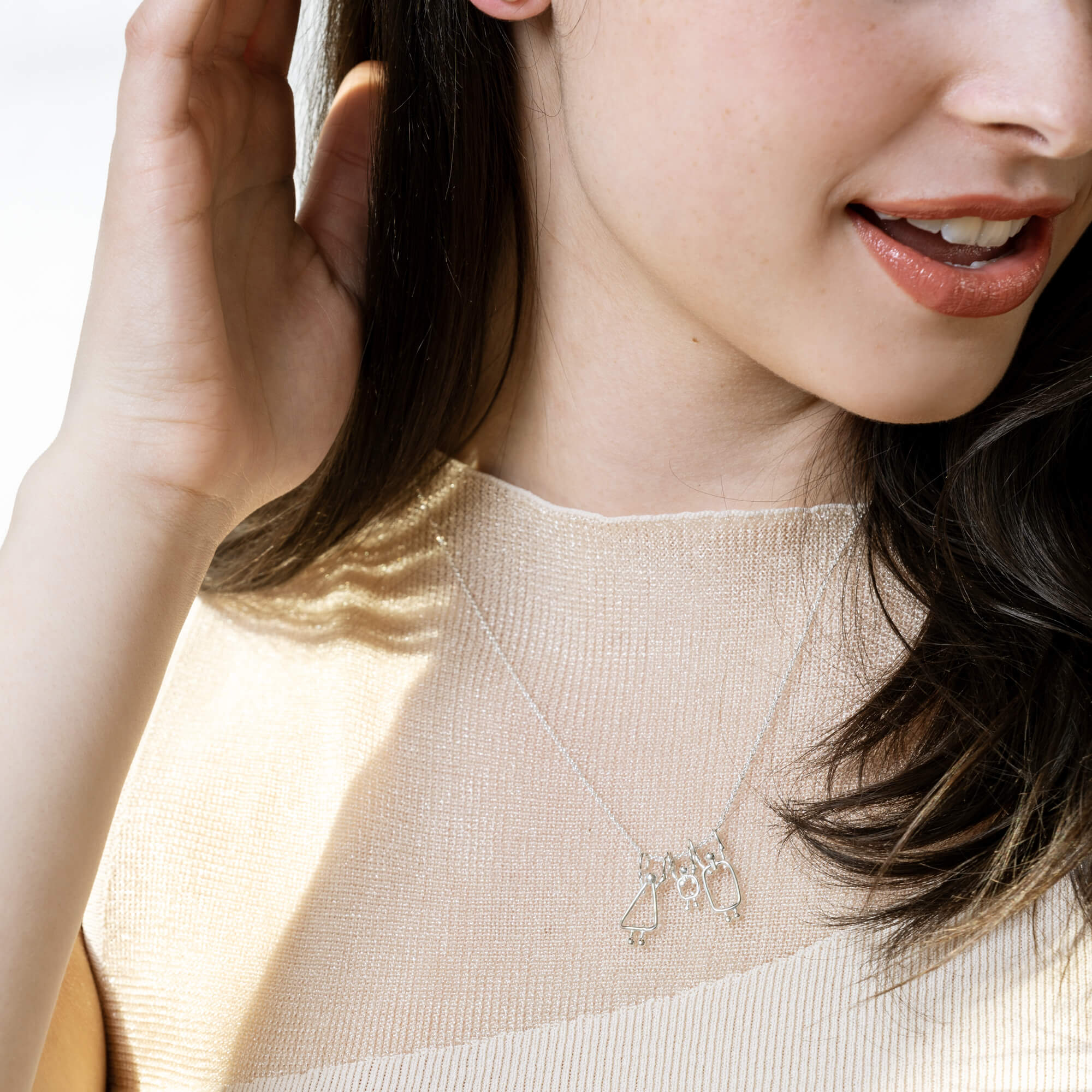 Necklace for Mom of a Boy - Sterling Silver or Gold-plated
This lovely necklace features a thin sterling silver chain and three small pendants depicting a boy and his parents in the style of matchstick characters. It's the perfect way to show your love for your family - and it's also a great gift to give to a mom around you.
The family is growing? That's great news! You can always buy new charms separately to add new family members (I even thought of cats and dogs because I know they're part of the family! 😉).
This necklace is handmade with love in Montreal, Canada. It comes ready to give in a lovely free gift box.
Order your jewelry today and show the moms around you how special they are!
Baby Shower Gift
To mark the arrival of a new baby boy, there is sure to be a little celebration with family and friends. It's a great tradition to bring together the people who will be a part of this new child's life. And who says baby shower often says gift.
But What Gift to Give to a Baby Shower for the Birth of a Boy?
The first instinct is to think of an adorable diaper cover or baby accessories. But have you thought about a gift for the mom? After all, she's going to give birth. She deserves a little attention.
This Quebec-made family necklace with mom, boy and dad charms will surprise the mother-to-be for sure! It's a meaningful piece of jewelry that she'll keep for the rest of her life and that will remind her of beautiful moments. (And the guests will be jealous they didn't think of it!)
Details on the Necklace the Mother of a Boy
Chain length: available with a 16, 18 or 20 inch chain

Dimension of the mother pendant: 22 mm x 9 mm

Dad pendant size: 22 mm x 8 mm

Boy pendant size: 15 mm x 6 mm

Metal: sterling silver or 14 karat gold-plated silver

Handmade in Montreal
Do You Have a Bigger Family?
Are you a mom? Clearly, you deserve your own personalized jewelry too. You can choose the charms that best represent your family individually and create your own family necklace to personalize.
Delivery with Gift Wrap Included With Each Order
Lidia's jewelry always comes in a surprise package, whether it's to celebrate a special day or as a gift to yourself.
How to Care for a Sterling Silver Necklace
To maintain the appearance of your 925 sterling silver necklace, it's essential to remove it before taking a shower or going to the pool or spa.
To clean your jewelry, use a soft polishing cloth. If your jewelry is gold-plated, avoid too much cleaning, which can damage the plating, and keep it in an airtight bag when not in use.
---
FREE SHIPPING from $95 to Canada
Necklace for Mom of a Boy - Sterling Silver or Gold-plated