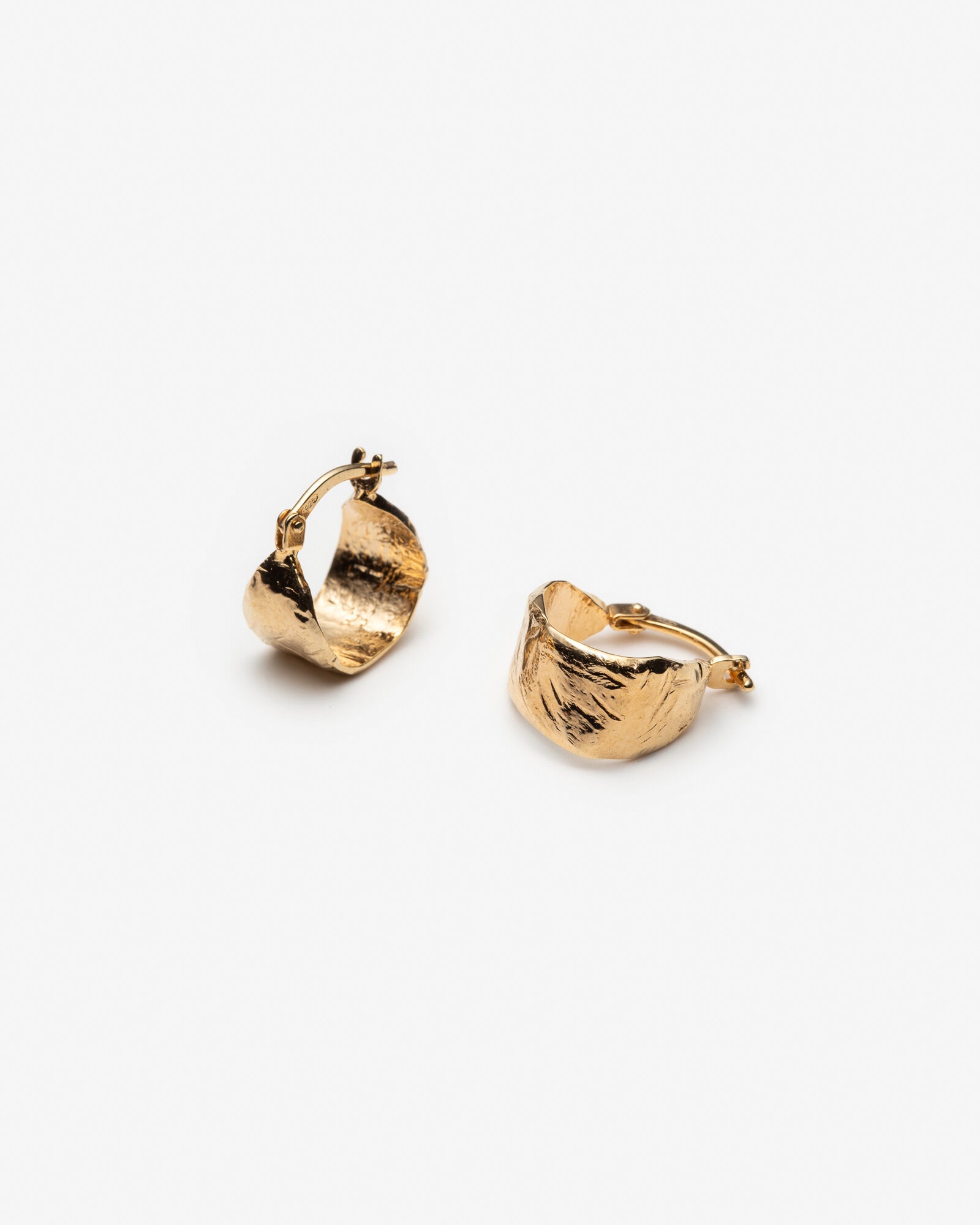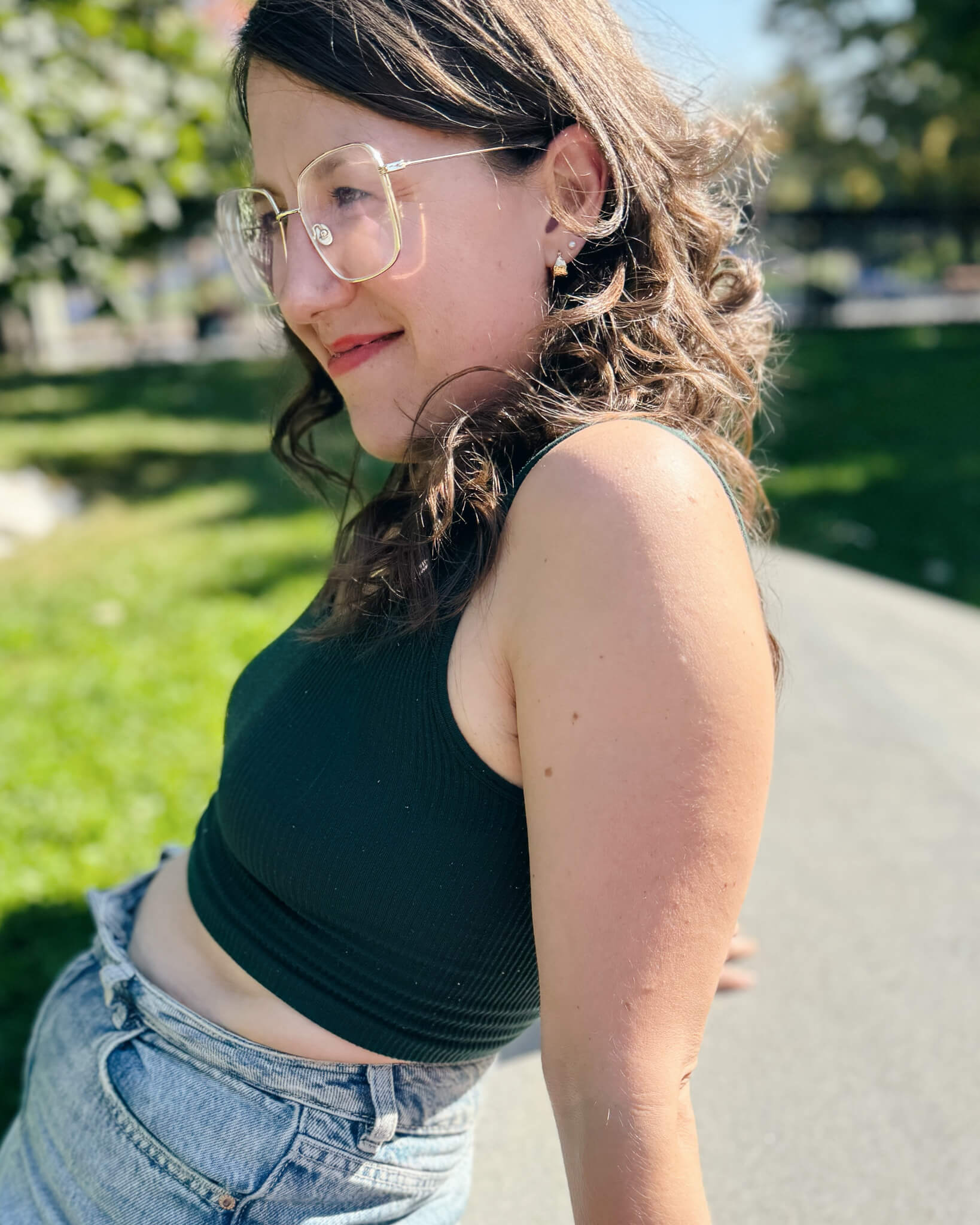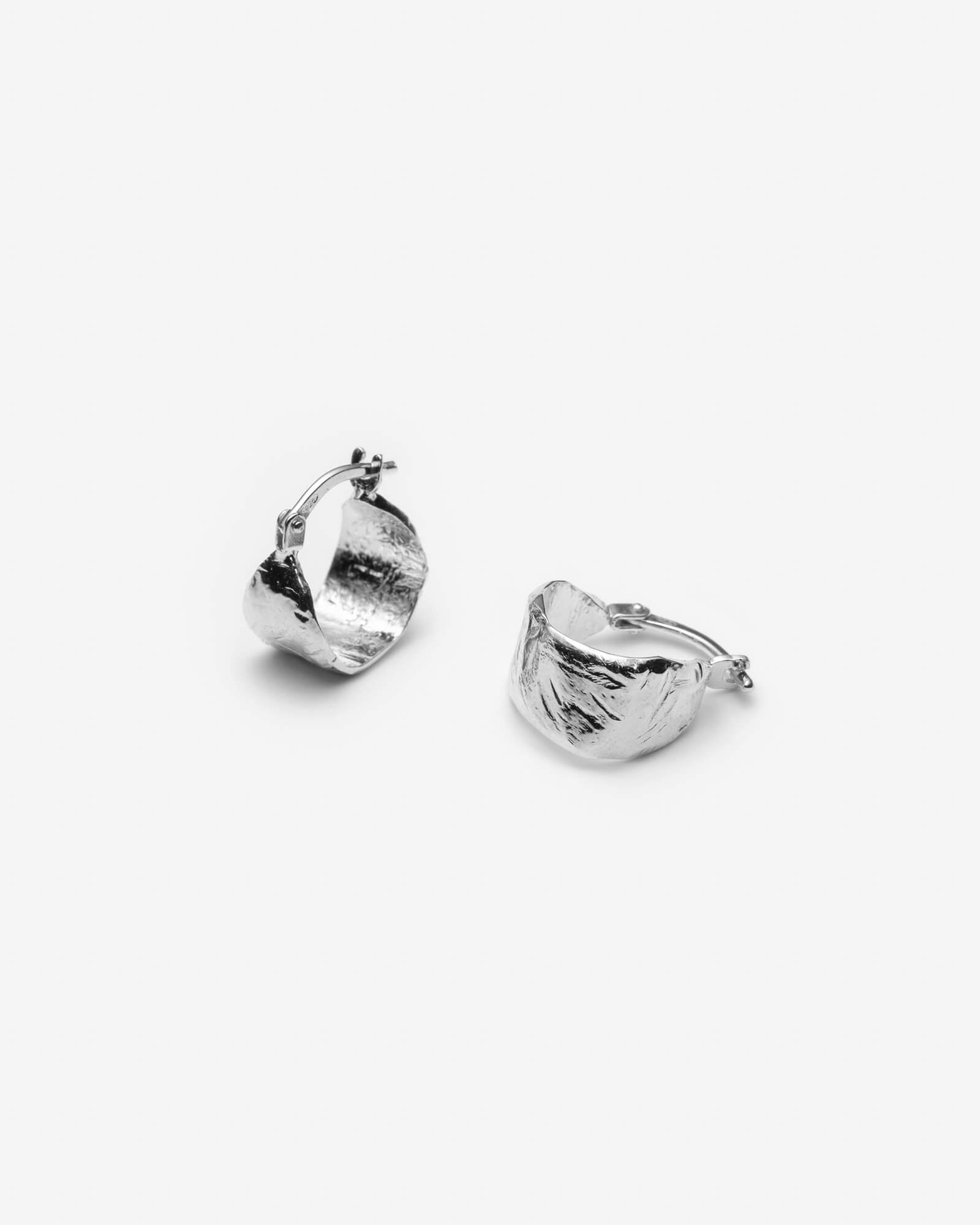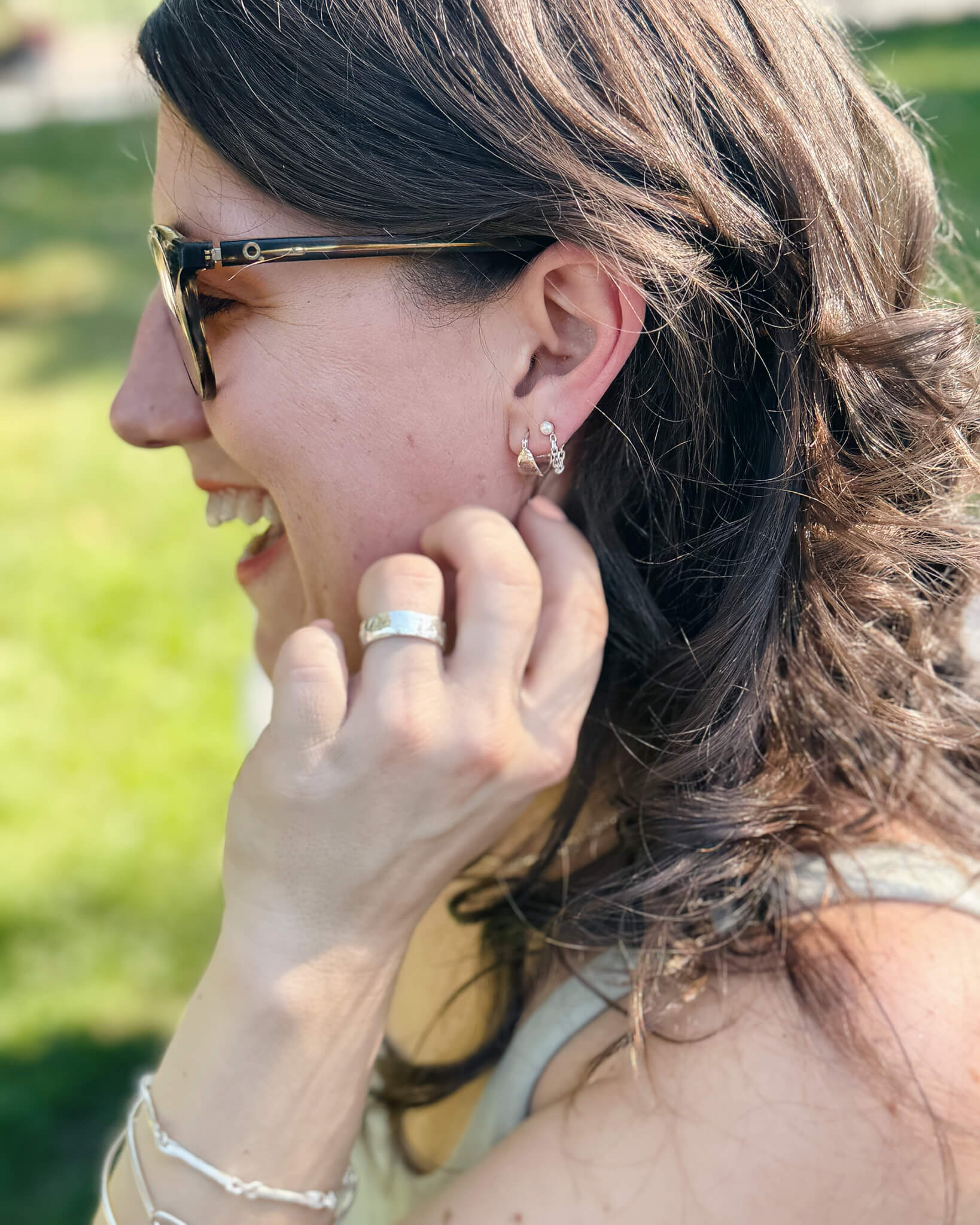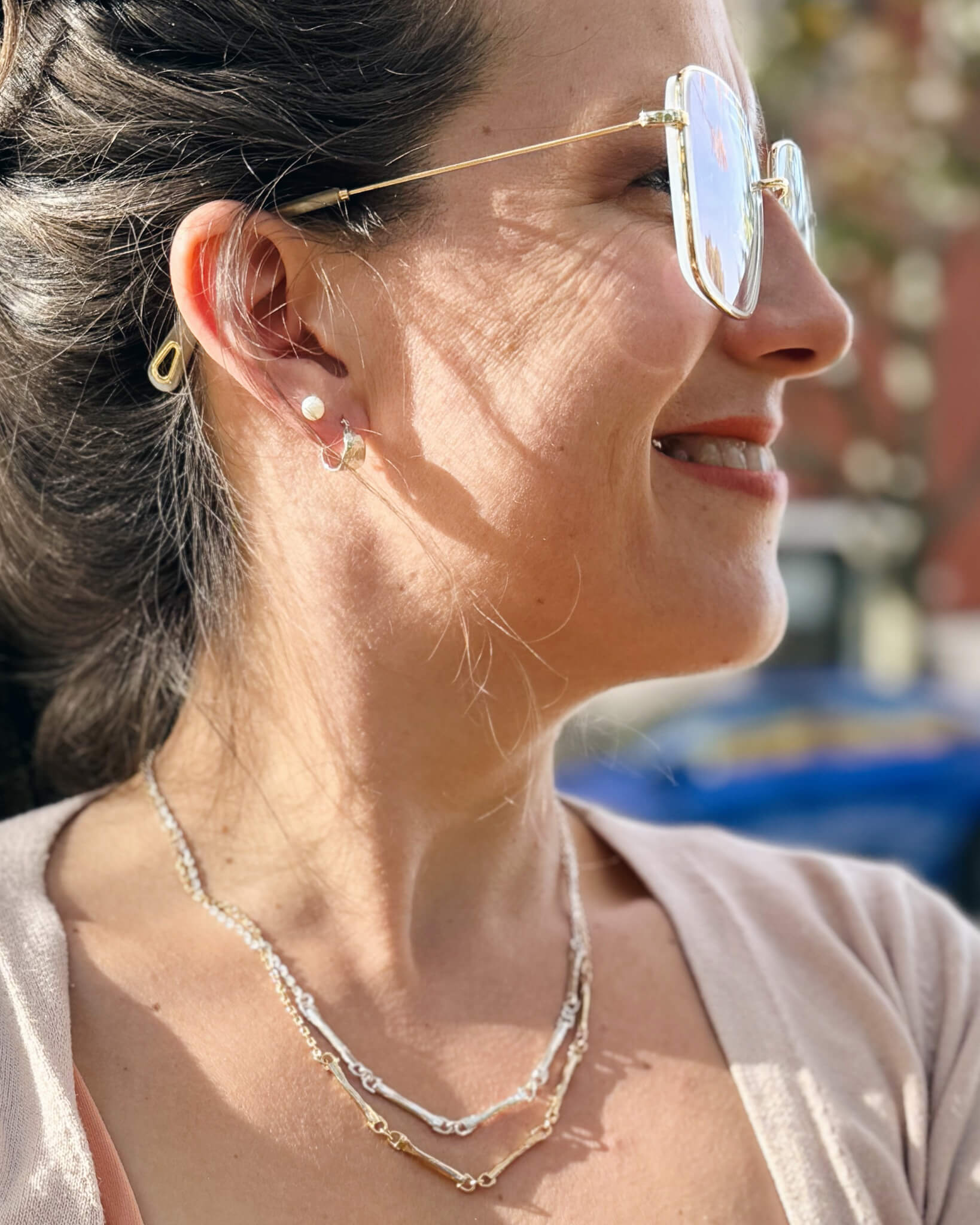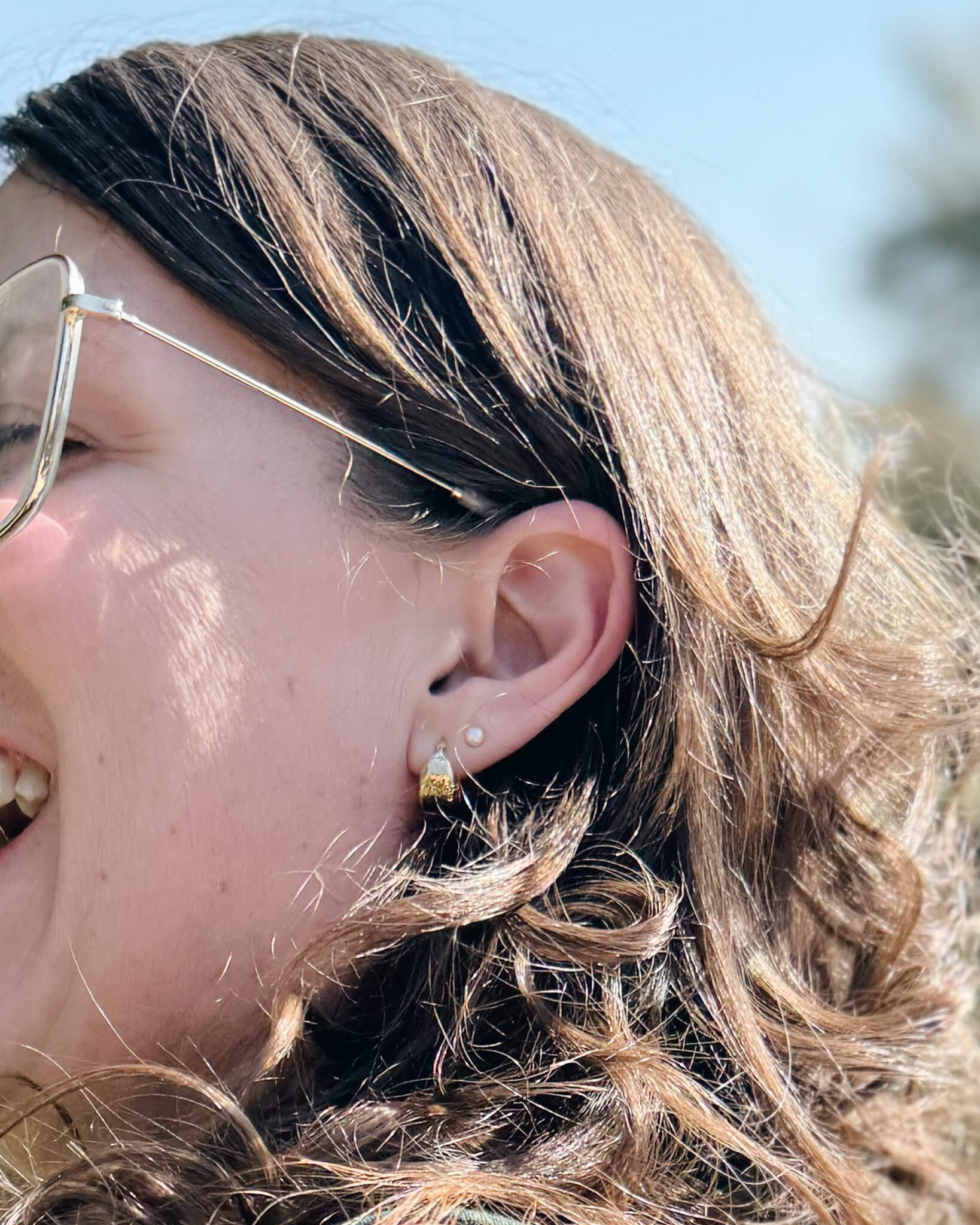 Mini-Pauline - Small Golden Hoops designs for Daily Use
Introducing your new favorite go-to earrings… You asked for a smaller version of the Pauline earrings, here they are!


Wondering Which Earrings to Wear Every Day? Here is Your Perfect Pair!
Boost your everyday style with these small gold earrings that are just perfect for daily wear. They're not just accessories; they're your daily go-to for a touch of elegance. Handcrafted right here in Canada, each pair carries a special touch that sets them apart.

The textured hoops add a unique flair, ensuring you step out with confidence and charm. They're light as a feather, so you'll hardly notice you're wearing them, but everyone else certainly will.

They harmonize wonderfully with Sensible, a link bracelet, and the textured Énergique ring.

Details About Your New Favorite Gold Huggie Earrings Handmade Right Here In Canada
Earrings size: 12 mm x 8 mm x 11 mm
Closure: hinged back (sleeper)
Metal: sterling silver or 14k gold plated silver (1 micron)
Golden hoops handcrafted in Quebec
Explore The Magic Of These Golden Hoops
Their radiant glow and graceful design are more than just jewelry; let their golden radiance ignite your confidence and inner sparkle, With these huggie earrings, you'll shine effortlessly, no matter where your day takes you.

Have a look at all the line and select your favorites!

---
FREE SHIPPING from $95 to Canada
Mini-Pauline - Small Golden Hoops designs for Daily Use