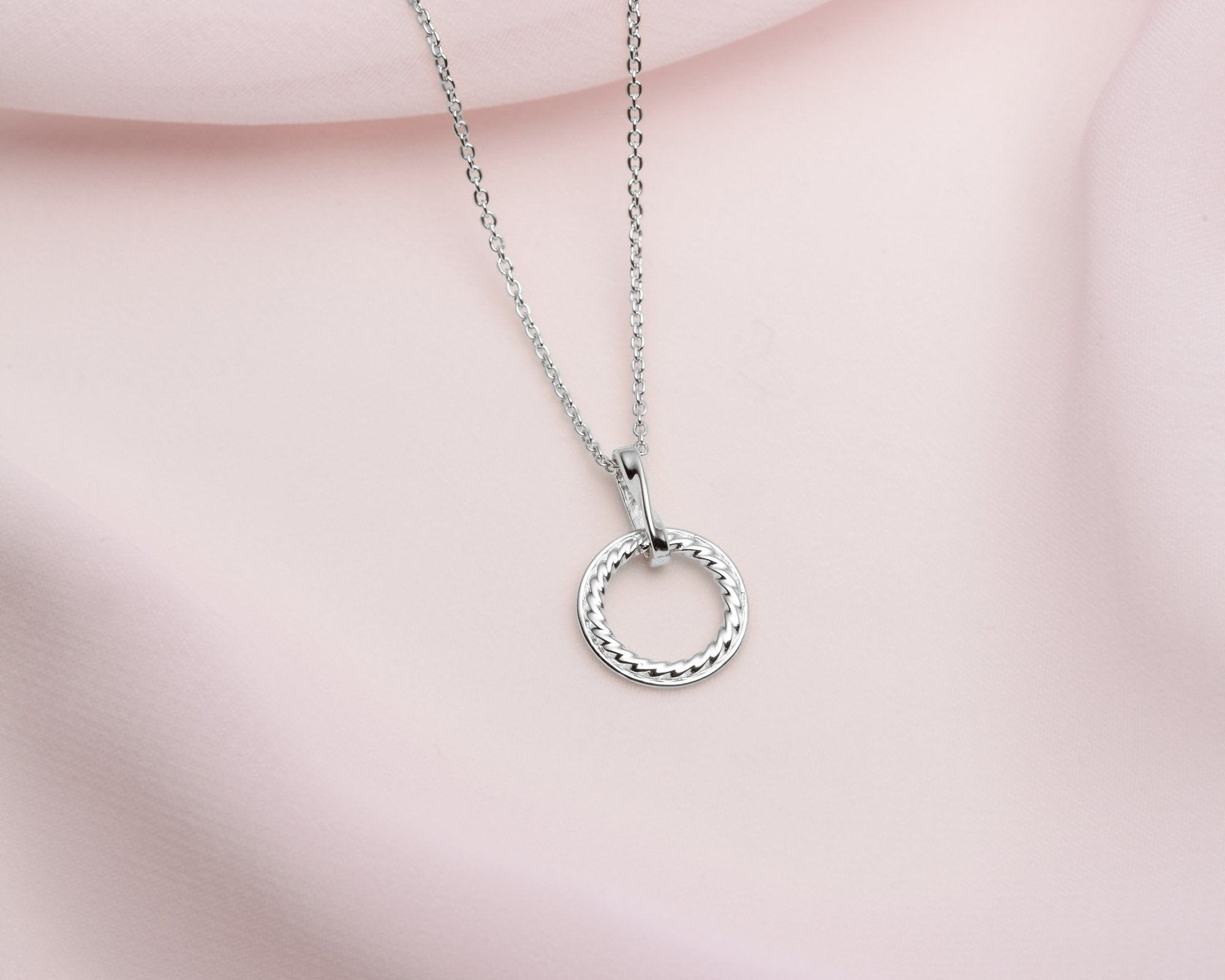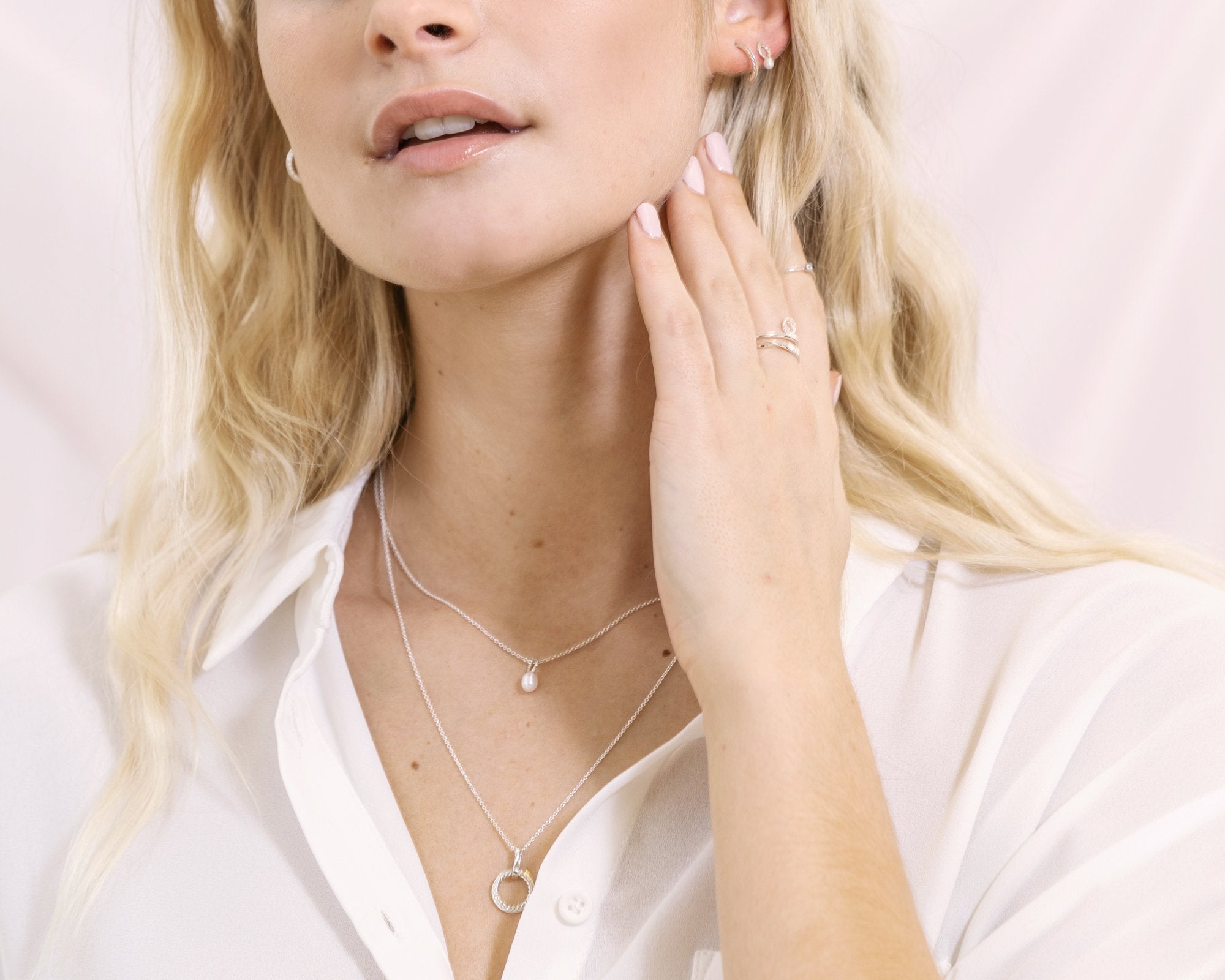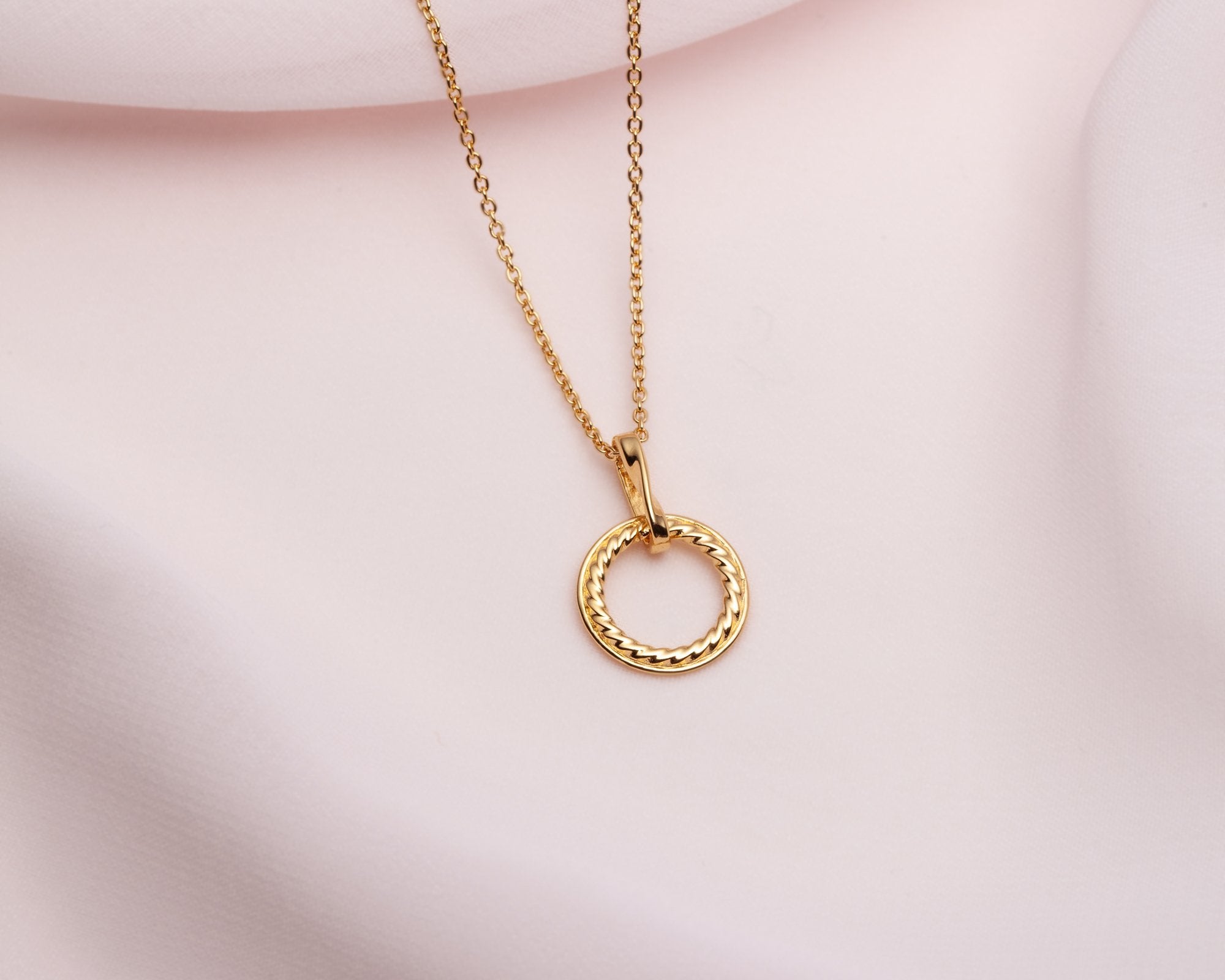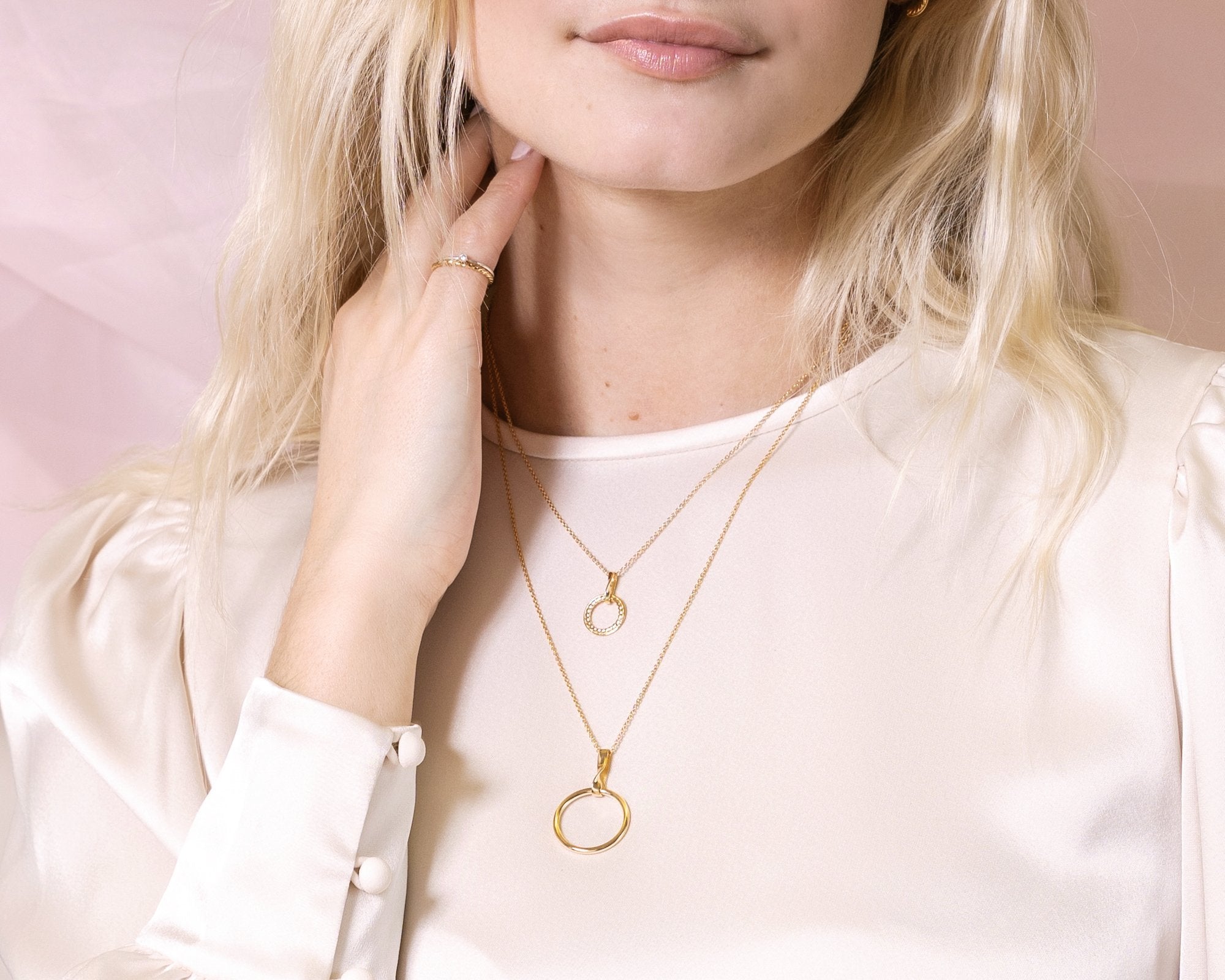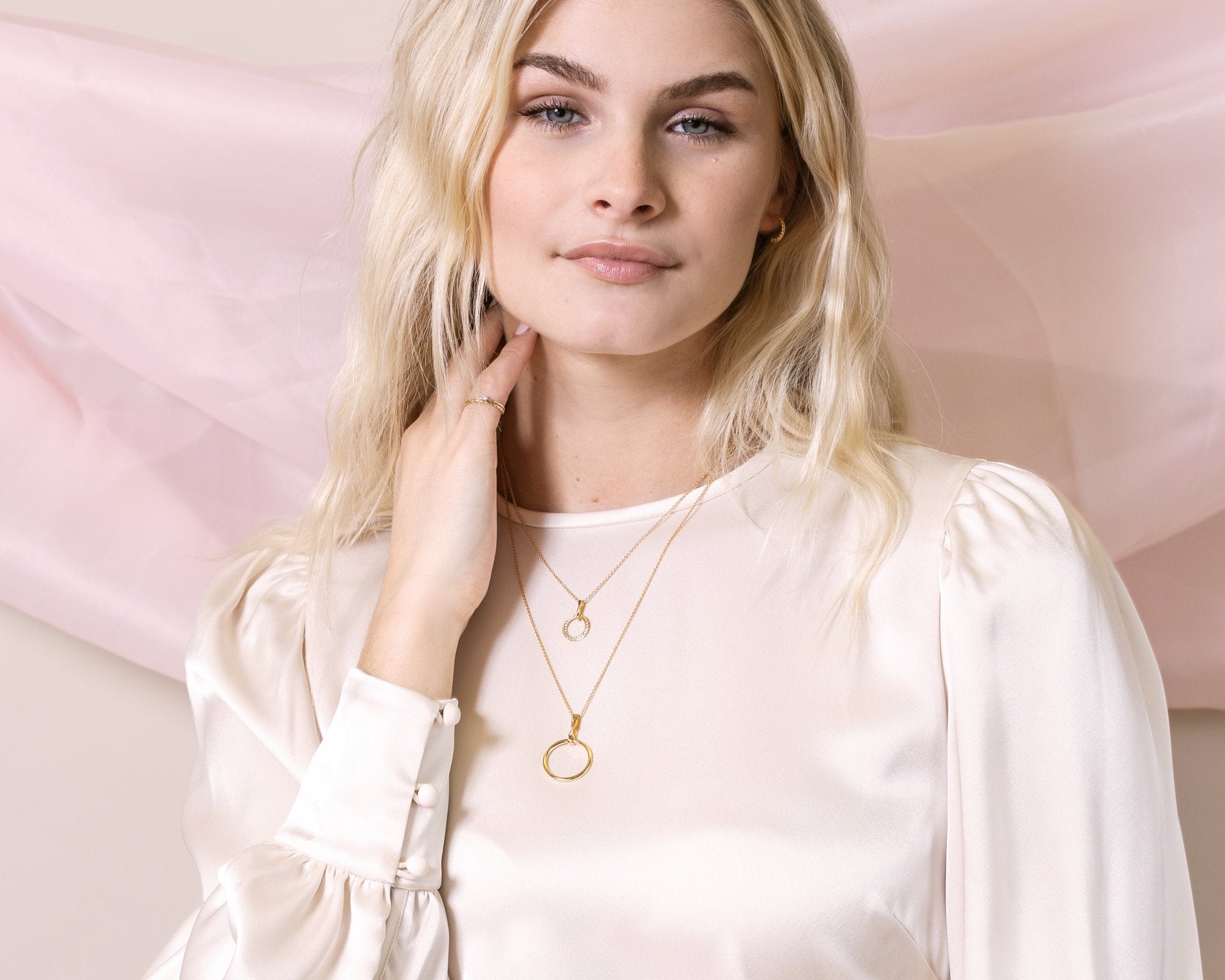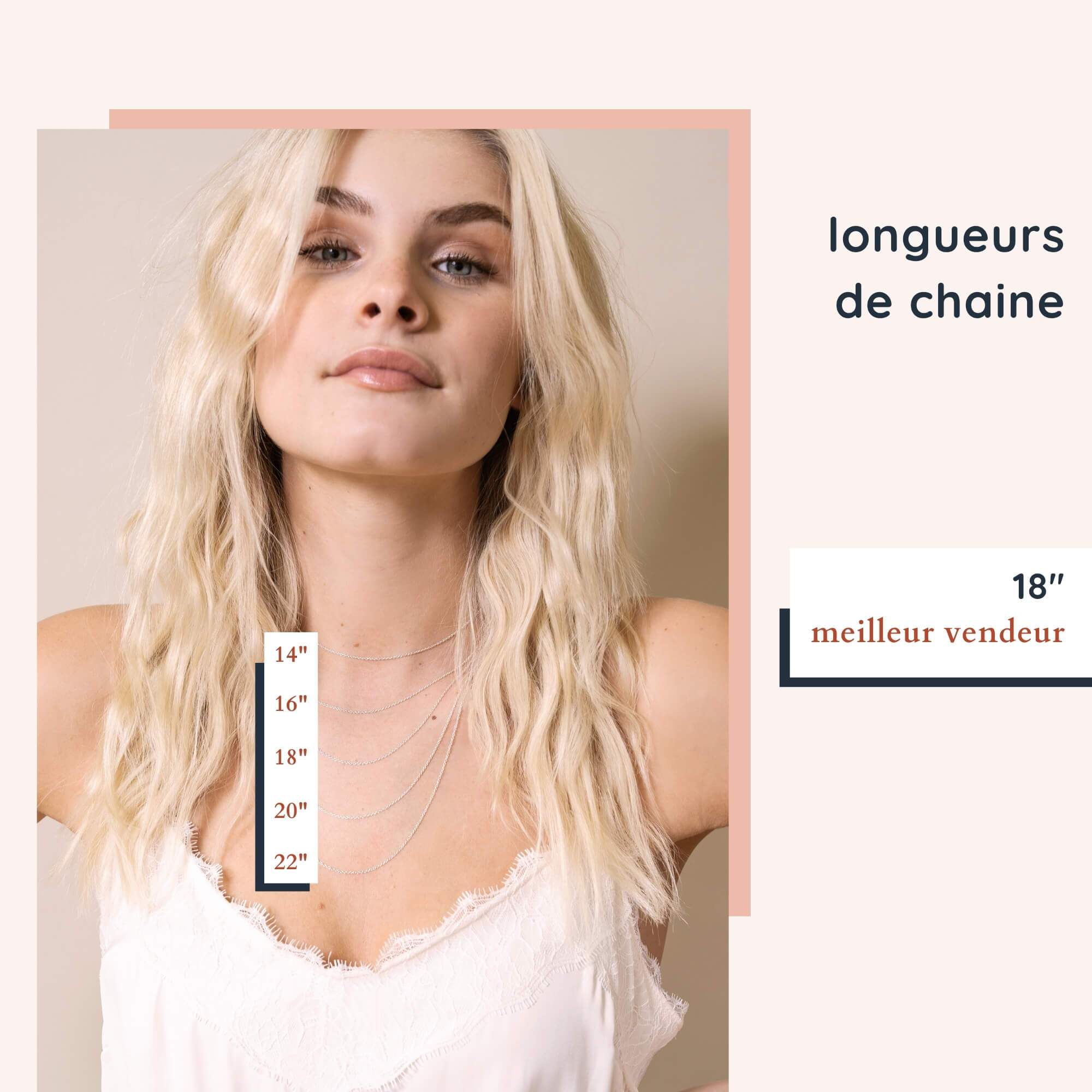 Karma - Necklace With Small Pendant
Discover the Meaning Behind Our Open Circle Karma Necklace
Uncover the symbolism behind our open-circle karma necklace. This exquisite small pendant necklace embodies the interconnectedness of our actions and the powerful ripple effect they create. It serves as a daily reminder to embrace kindness, compassion, and the boundless potential of positive energy.

Embrace Positive Energy with Our Karma Necklace
Radiate positivity and embrace the power of our karma necklace. Its small pendant and open circle design uplift your spirits and encourage you to spread good vibes wherever you go. Let this necklace inspire acts of goodwill and share positive energy with others through your radiant style.

All the Details about the Small Pendant Necklace
Chain length: available with a 16, 18 or 20-inch chain
Pendant size: 19 mm x 13 mm x 4 mm
Metal: sterling silver or 14k gold plated silver
Handcrafted by a professional artisan in Montreal


Spread Good Vibes with Our Open Circle Necklace
Radiate positivity and inspire others with our open-circle necklace. Its symbolic design and charming small pendant make it a delightful accessory that reflects your optimistic outlook on life. Wear it proudly and let the world witness the ripple effect of your kindness and compassion.

---
FREE SHIPPING from $95 to Canada
Karma - Necklace With Small Pendant