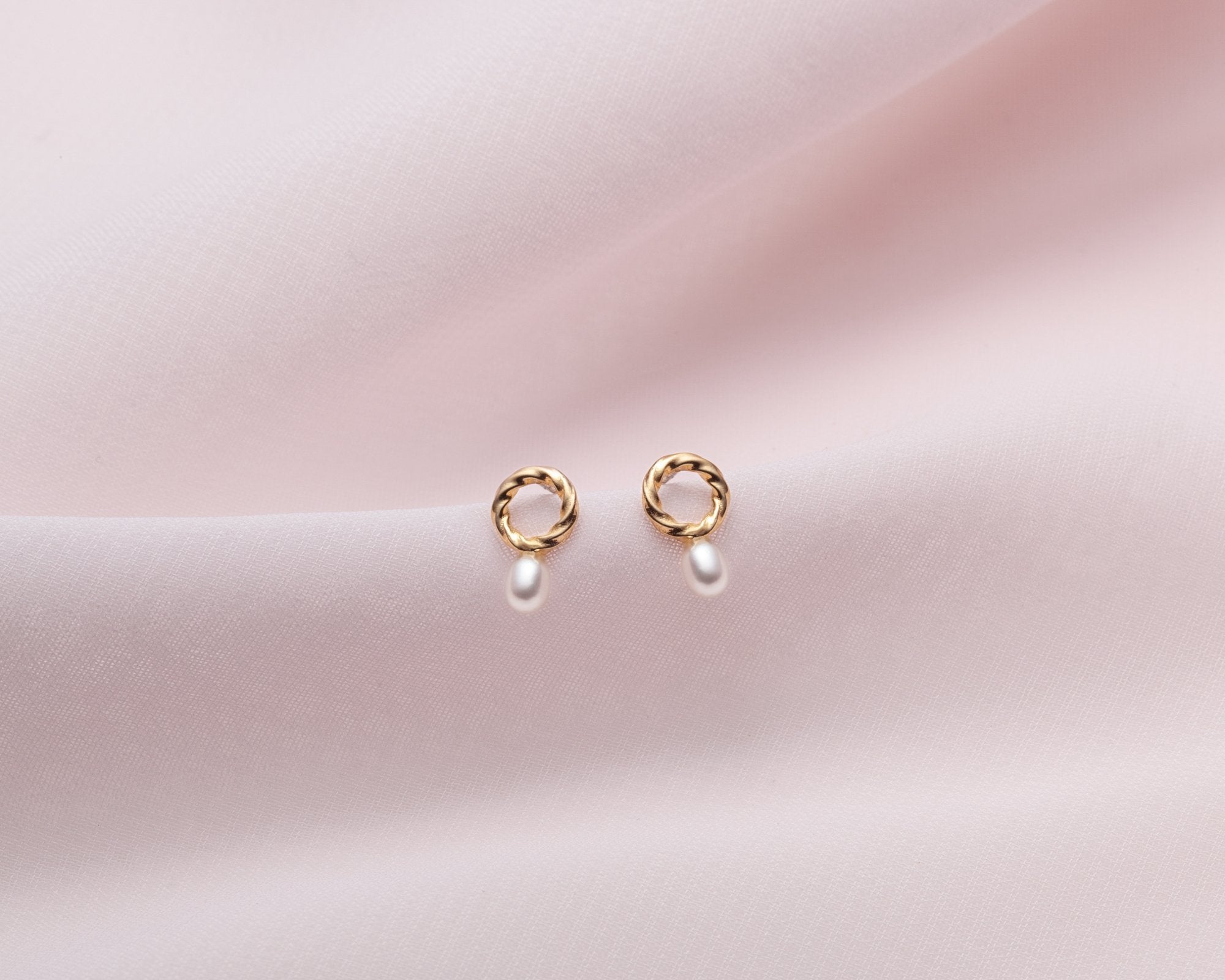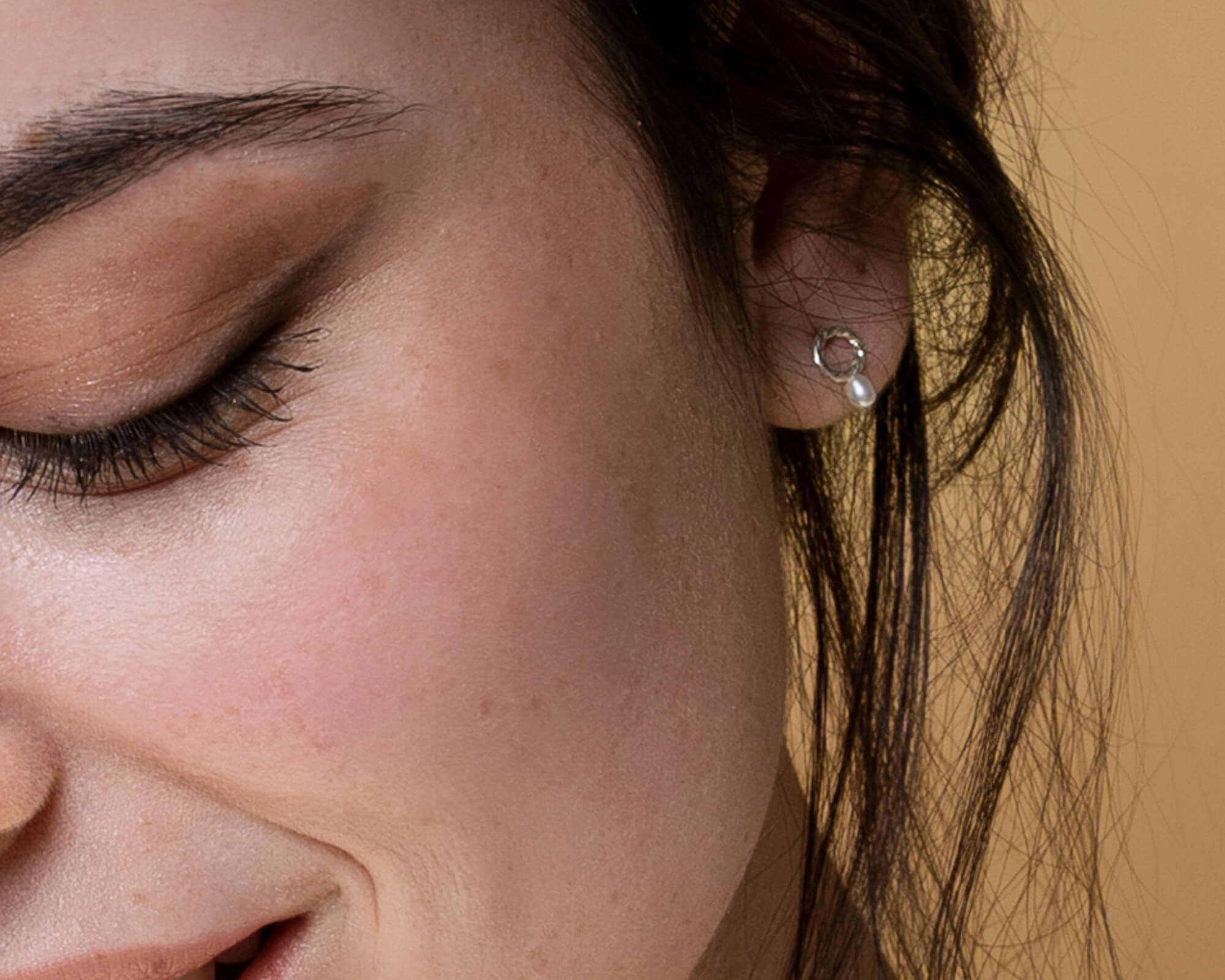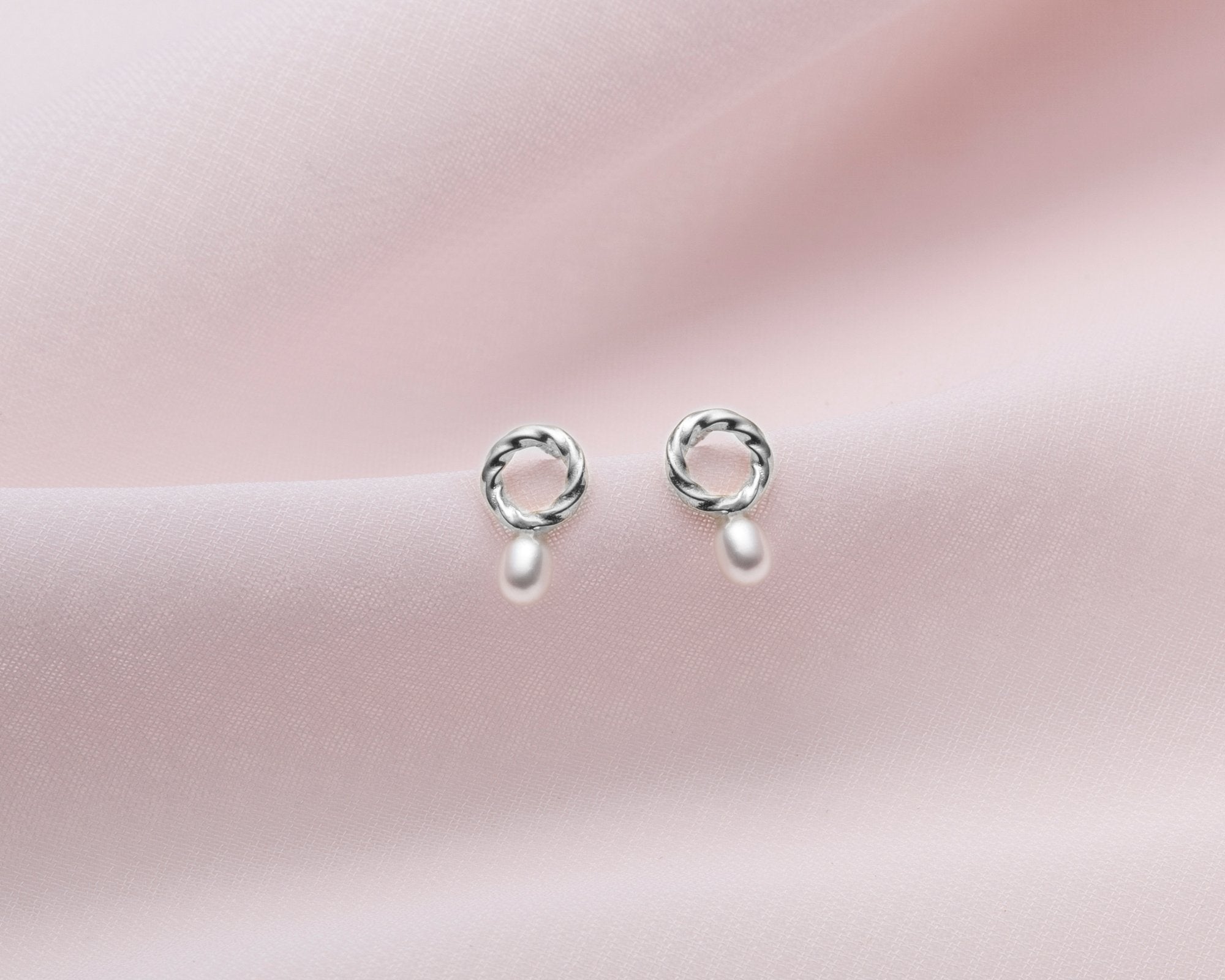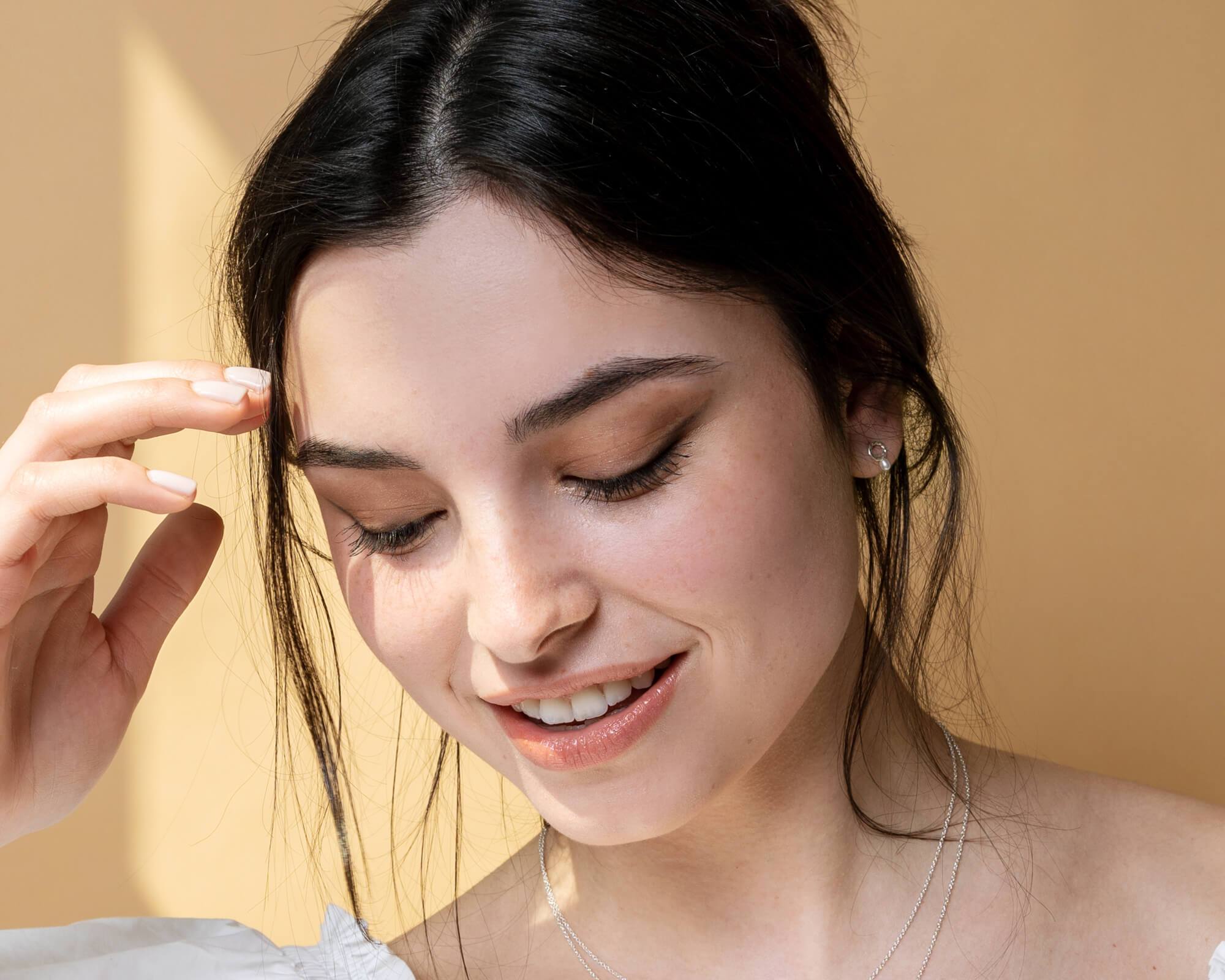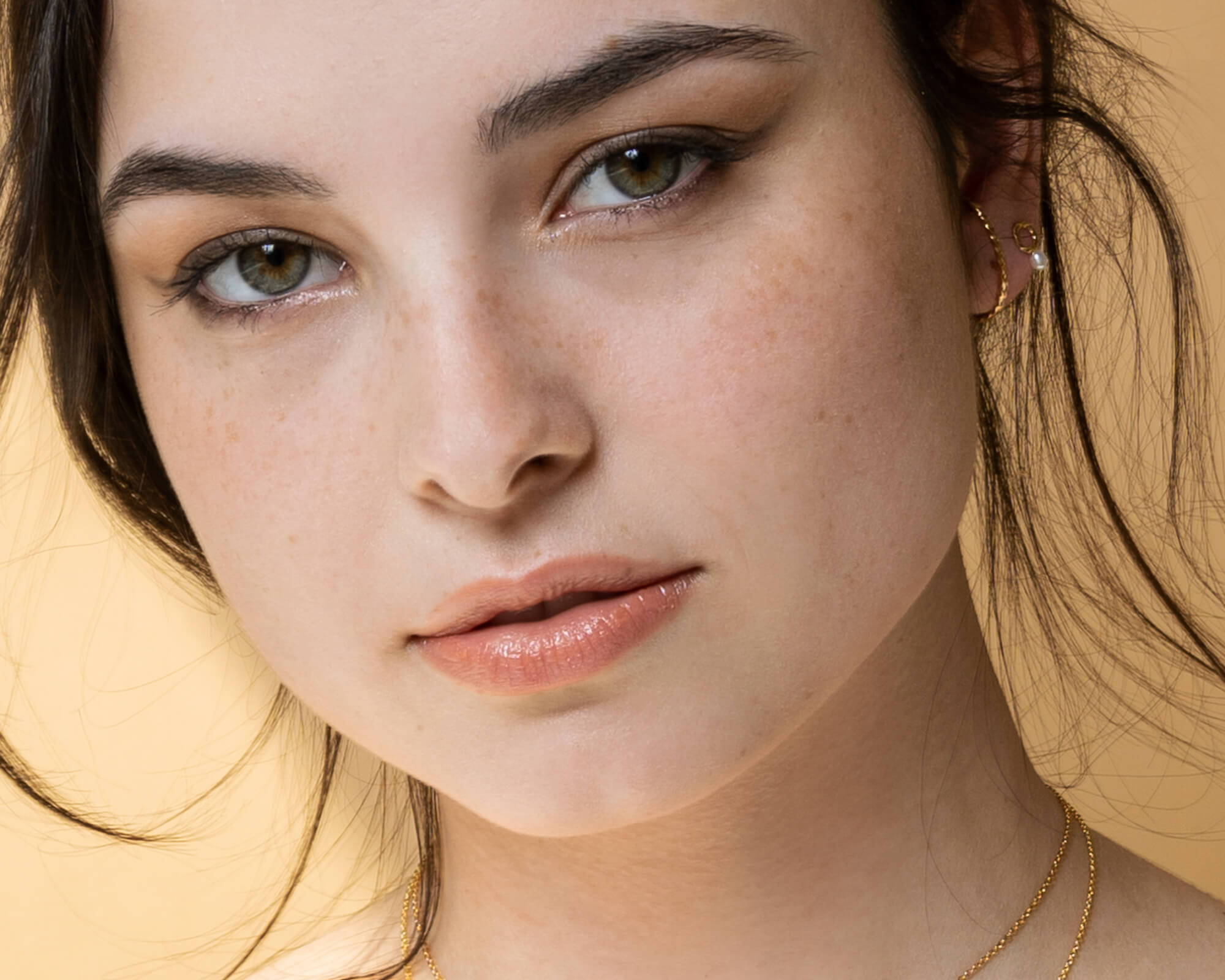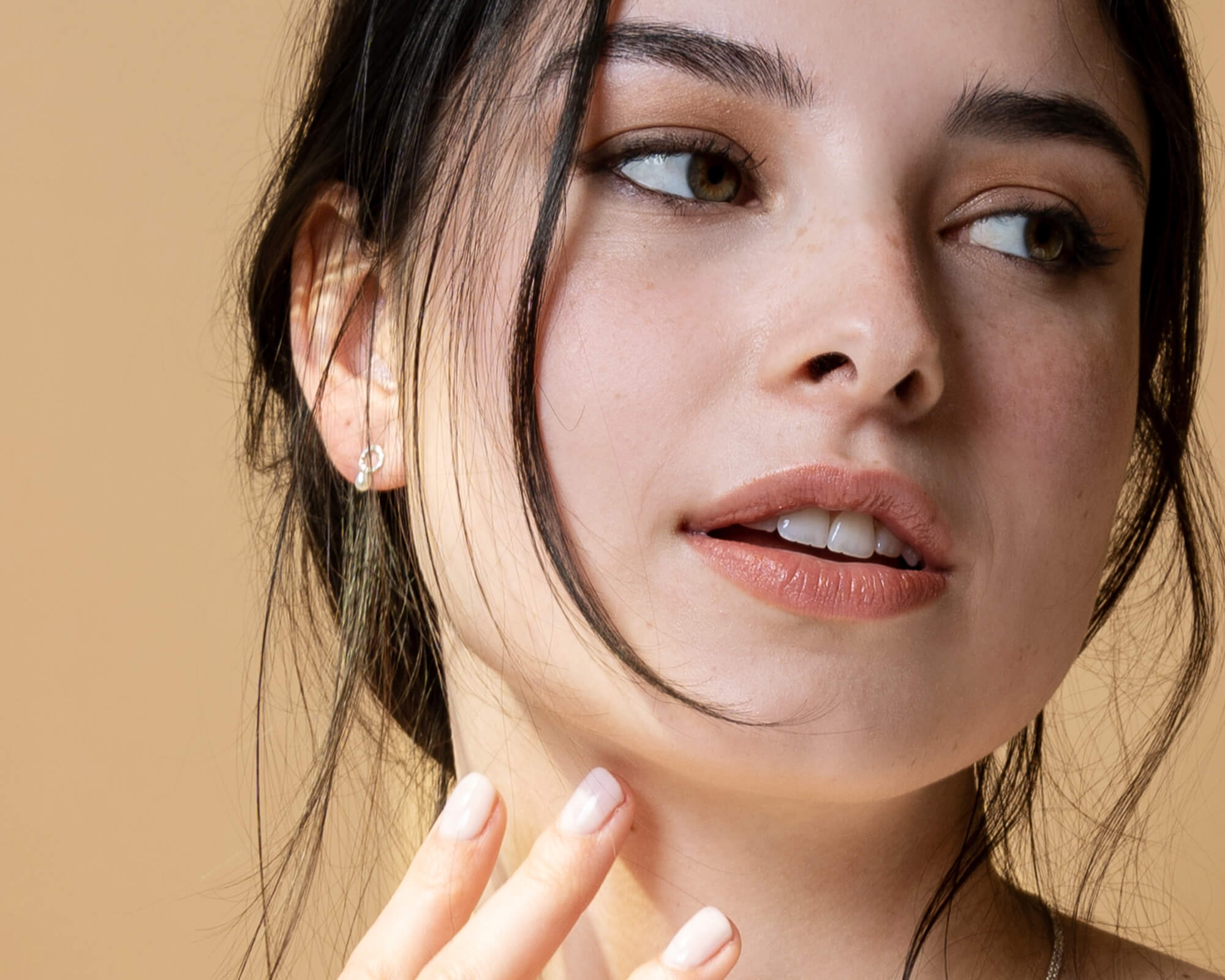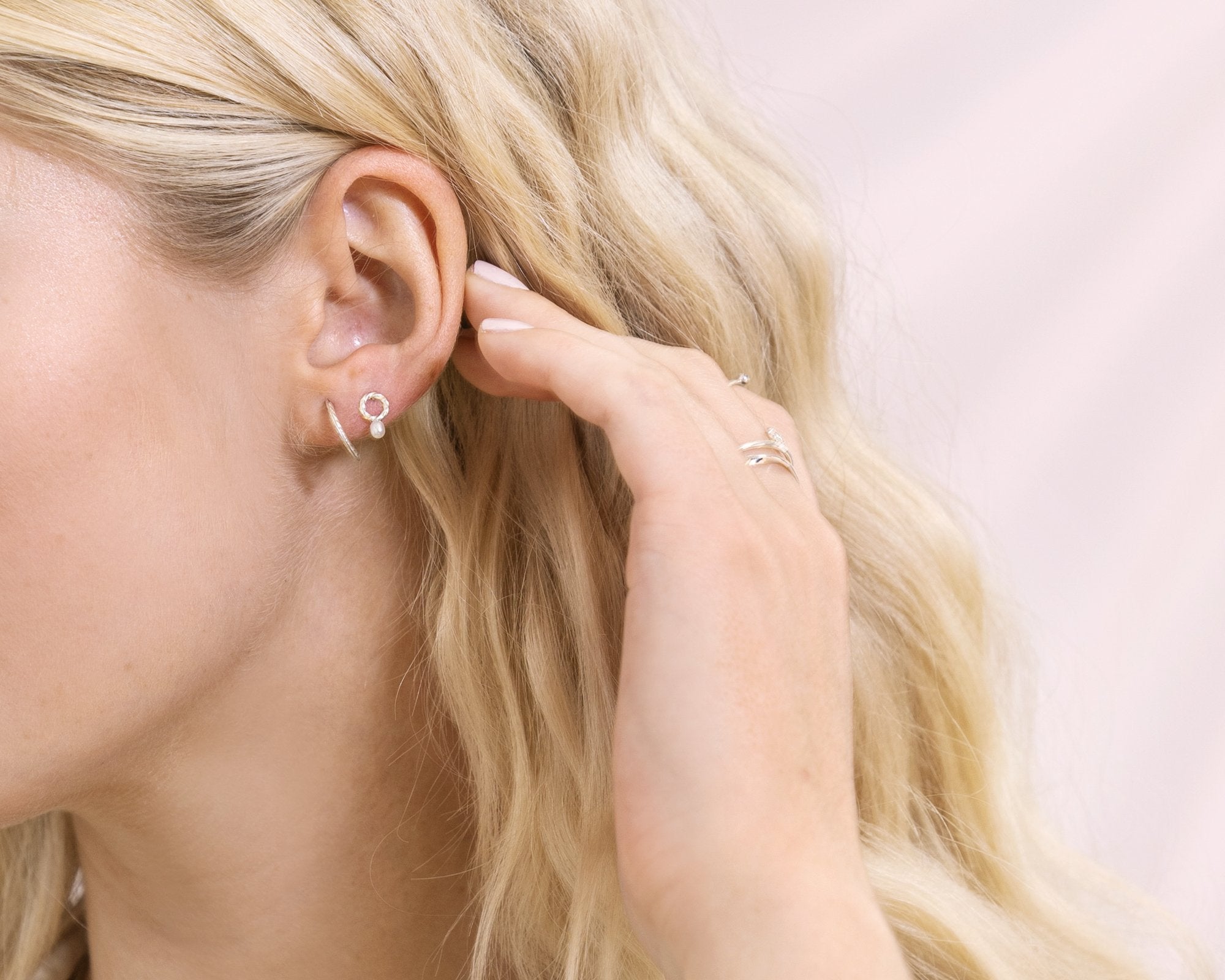 Small Pearl Earrings By A Canadian Jewelry Designer
Enjoy this Lightweight and Delicate Pair of Small Pearl Earrings
Experience the sheer delight of our small pearl earrings. Expertly crafted with sterling silver, they delicately grace your ears with comfort and ease. Embrace the joy of wearing these delicately designed earrings throughout the day without feeling it!

Sleek And Sophisticated Gold Circles Earrings By A Canadian Jewelry Designer
Their sleek and contemporary design adds a touch of sophistication to any ensemble. Make a fashion statement with these elegant gold circles that radiate modern glamour.

Great For A Second Hole Earrings
Elevate your style with our second hole earrings, designed to create a chic and modern look. Perfect for adding a delicate and unique accent to your ear stack, these earrings allow you to express your individuality and experiment with different earring combinations. Embrace the trend of multiple piercings and discover endless possibilities for expressing your personal style with our exquisite second hole earrings.

Canadian Artistry At Its Finest
Immerse yourself in the essence of Canadian artistry with our small pearl earrings with studs. Each pair showcases exceptional craftsmanship and a unique design, reflecting the creativity of Lidia, our esteemed Canadian jewelry designer. Embrace the beauty and versatility of these earrings for both everyday wear and special occasions.

Details On The Small Circle Earrings
Size of the circles: 5 mm in diameter
Size of the small pearl: diameter of 2.5 mm to 3 mm
Closure: posts and backs (Posts and backs are not plated on the gold plated version.)
Metal: sterling silver or 14k gold plated silver (1 micron)
Jewelry handmade in Canada by a professional jeweler
Elevate Your Style With Canadian Jewelry
Adorn yourself with our small pearl earrings and embrace the elegance of Canadian jewelry design. Let these exquisite pieces become a reflection of your personal style, enhancing your natural beauty with their timeless charm. Celebrate the artistry of Canadian jewelry designers with our stunning collection.
---
FREE SHIPPING from $95 to Canada
Small Pearl Earrings By A Canadian Jewelry Designer