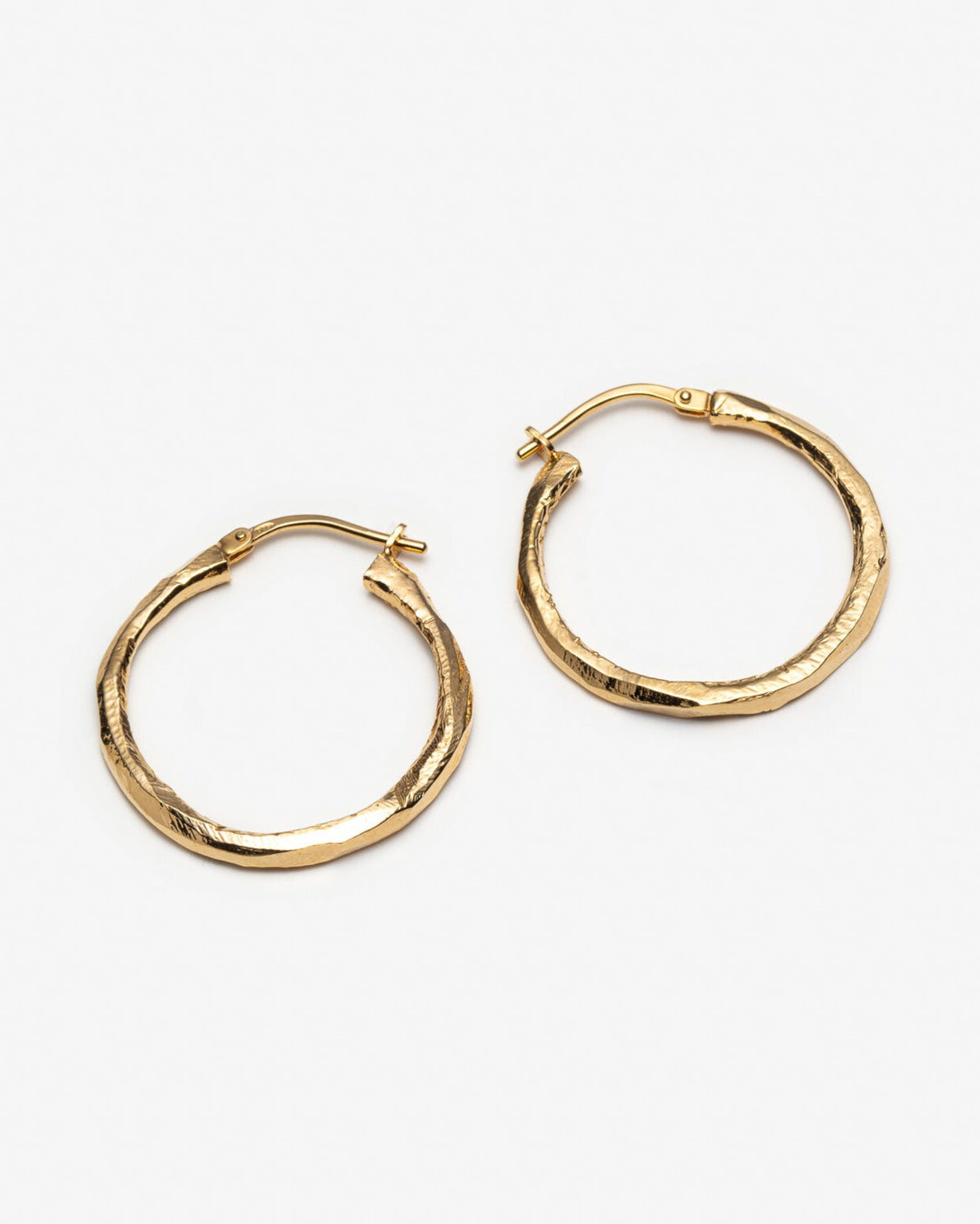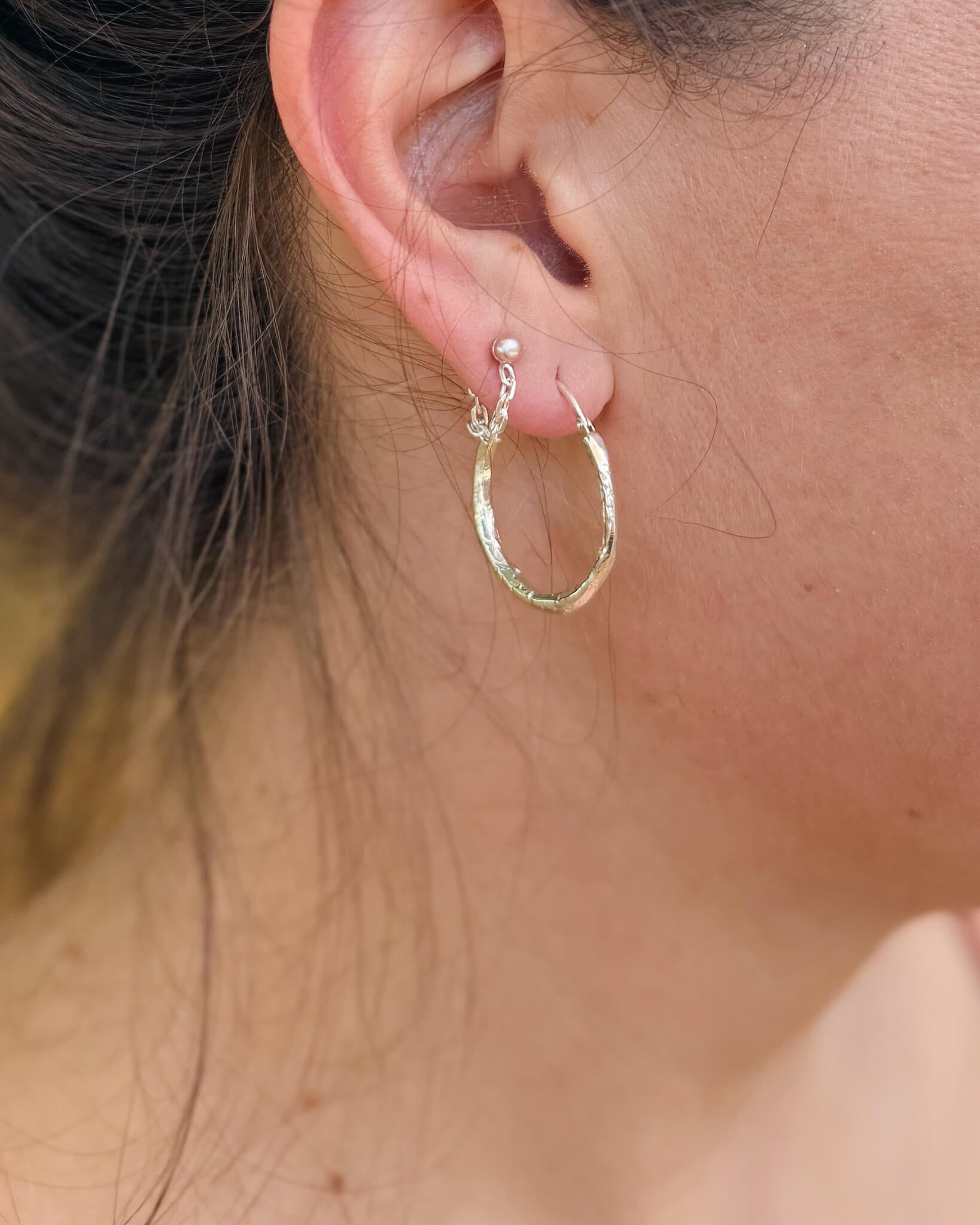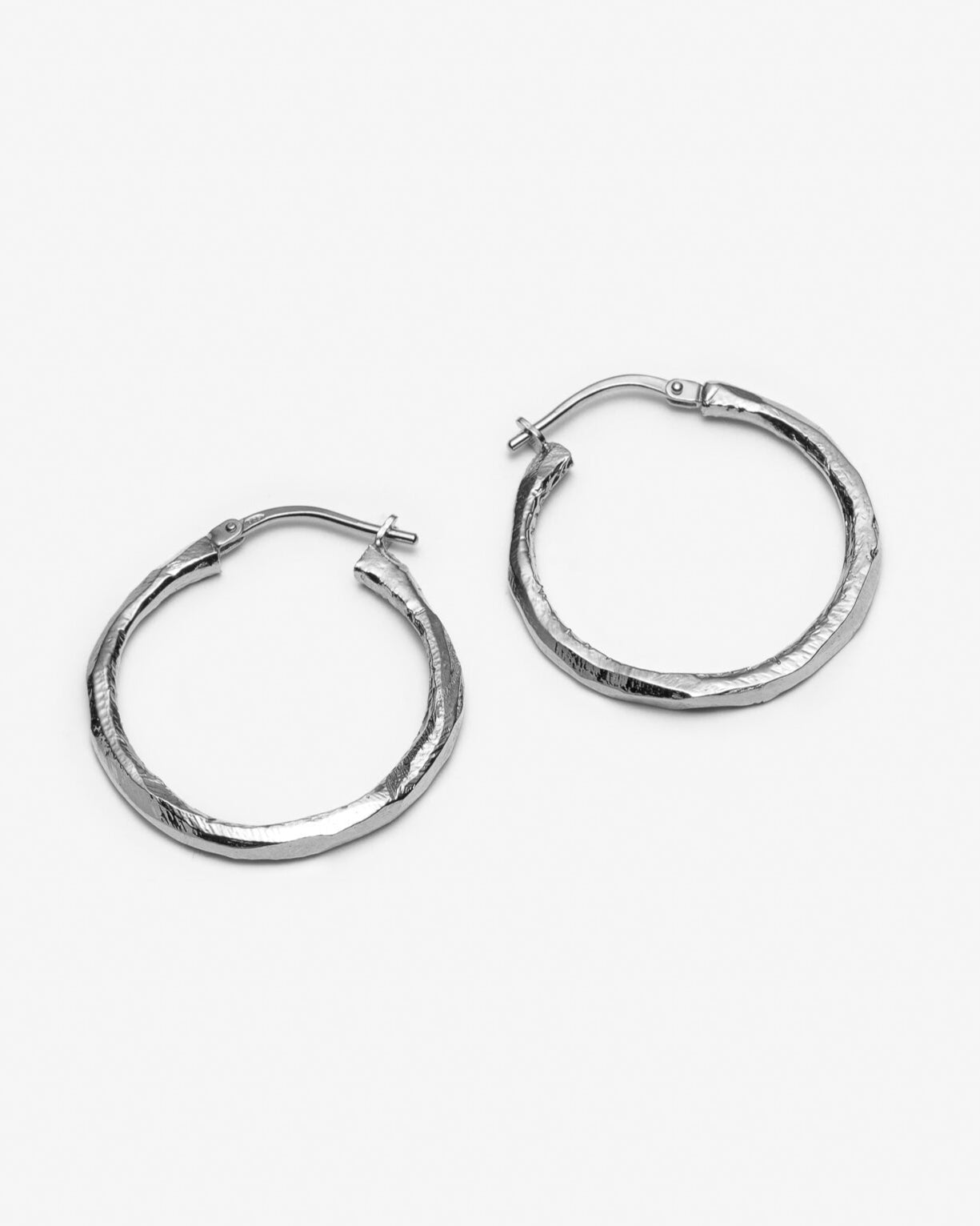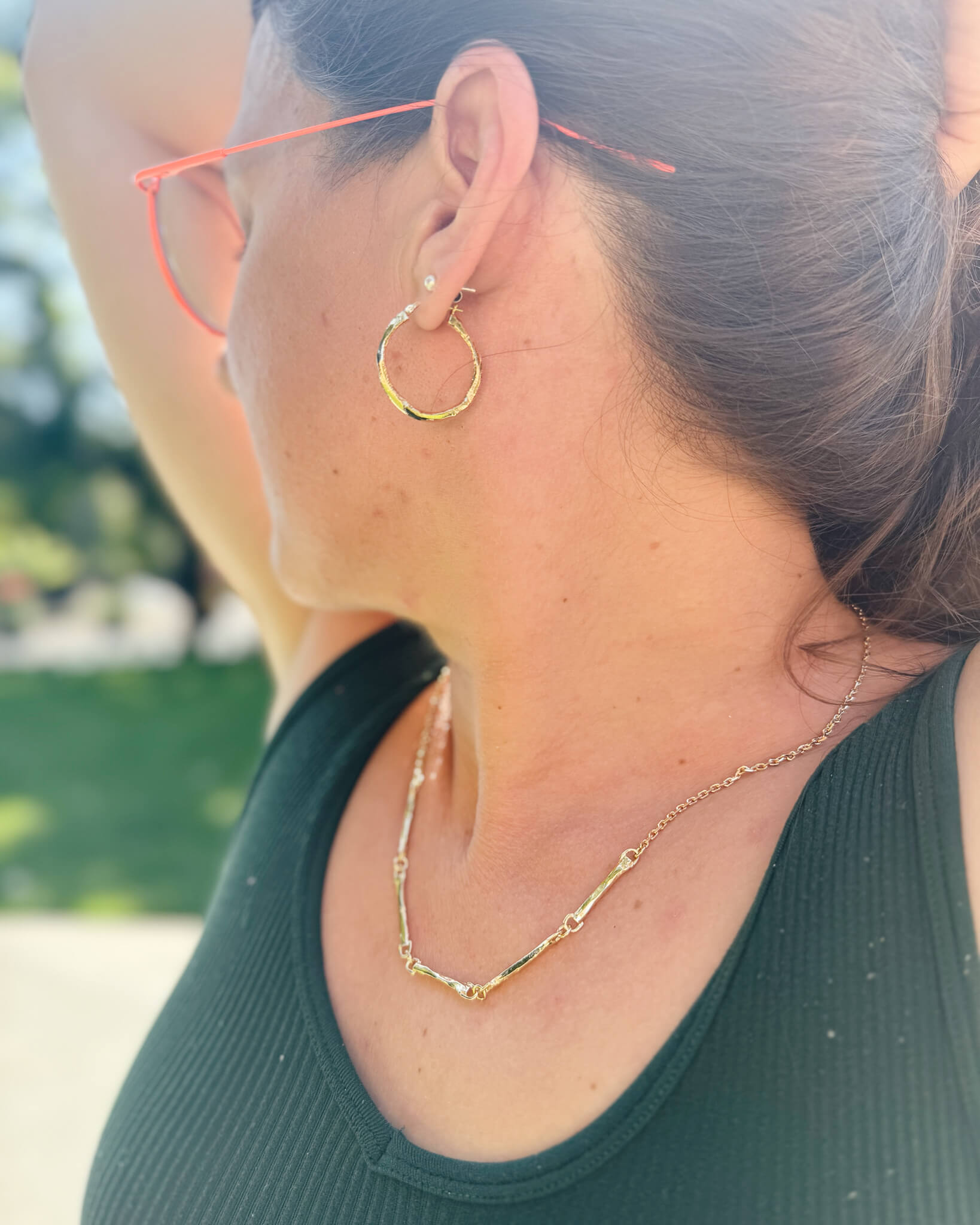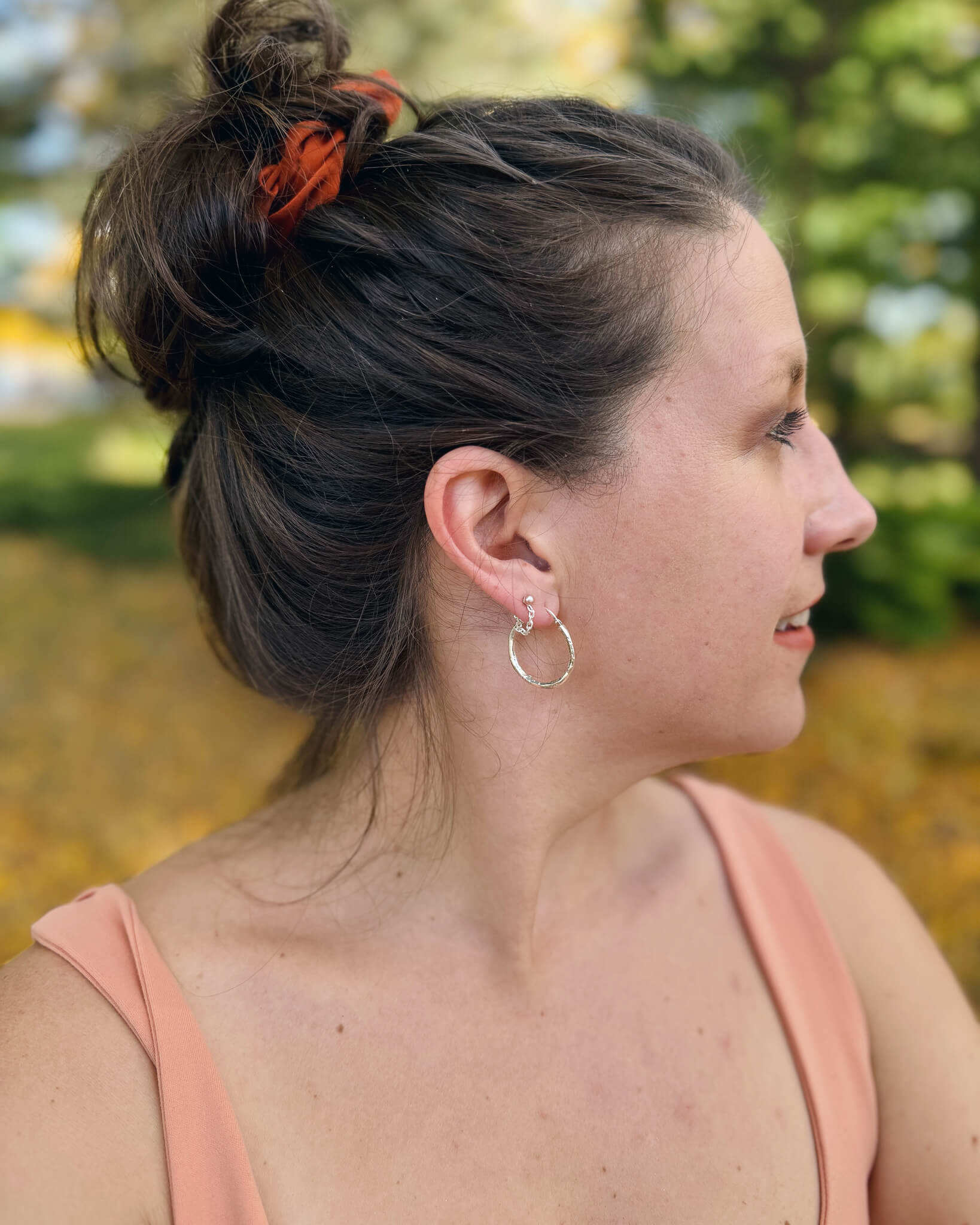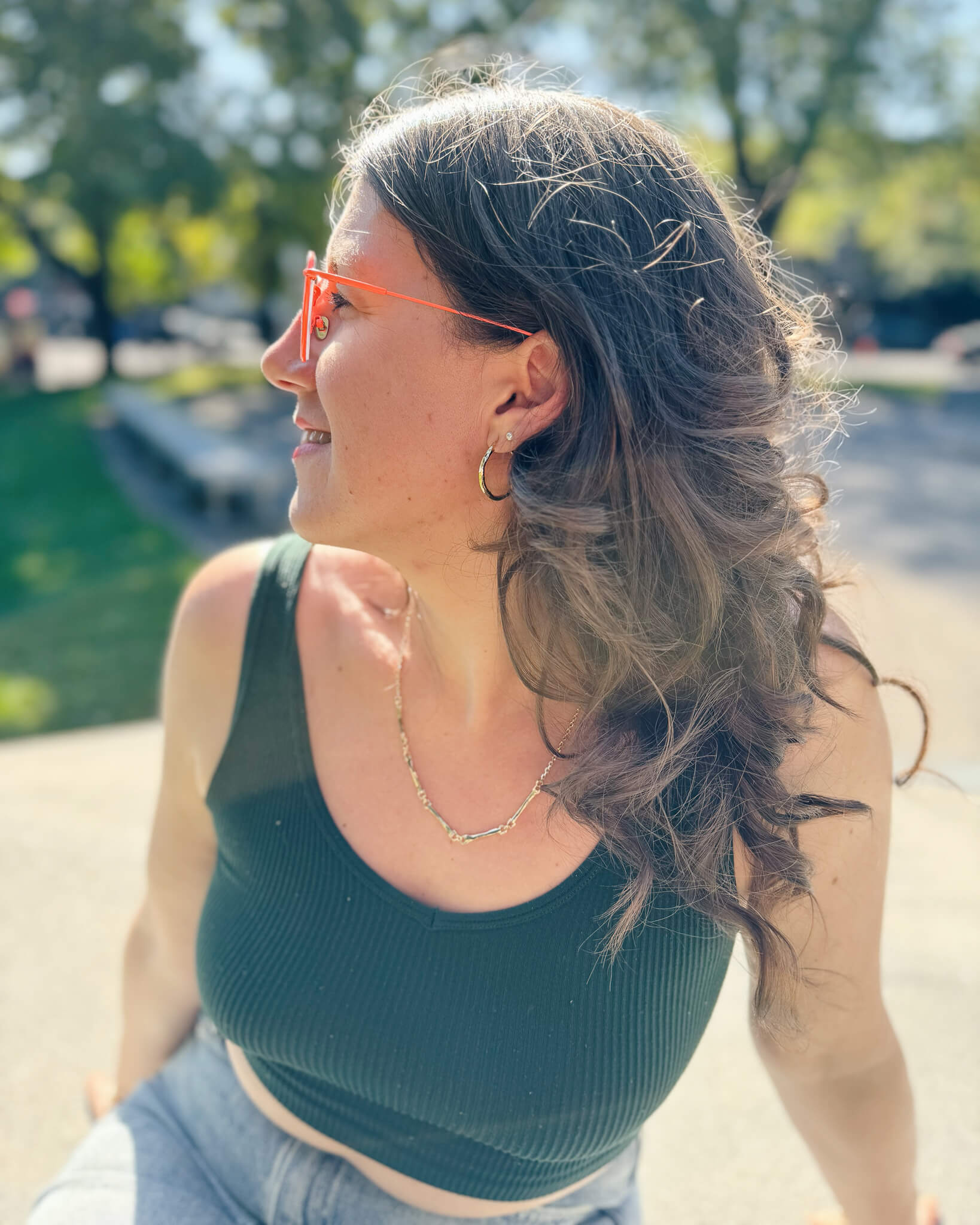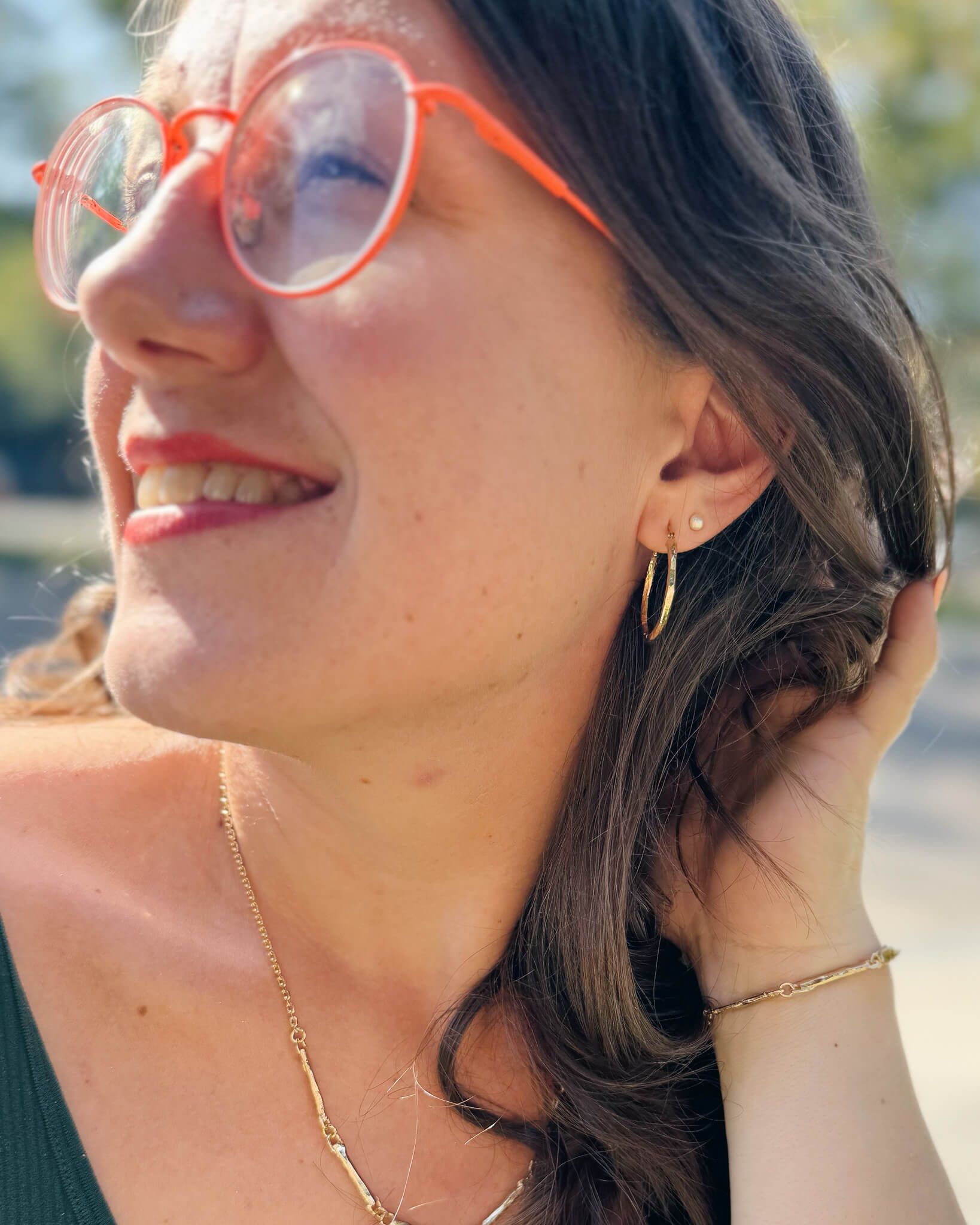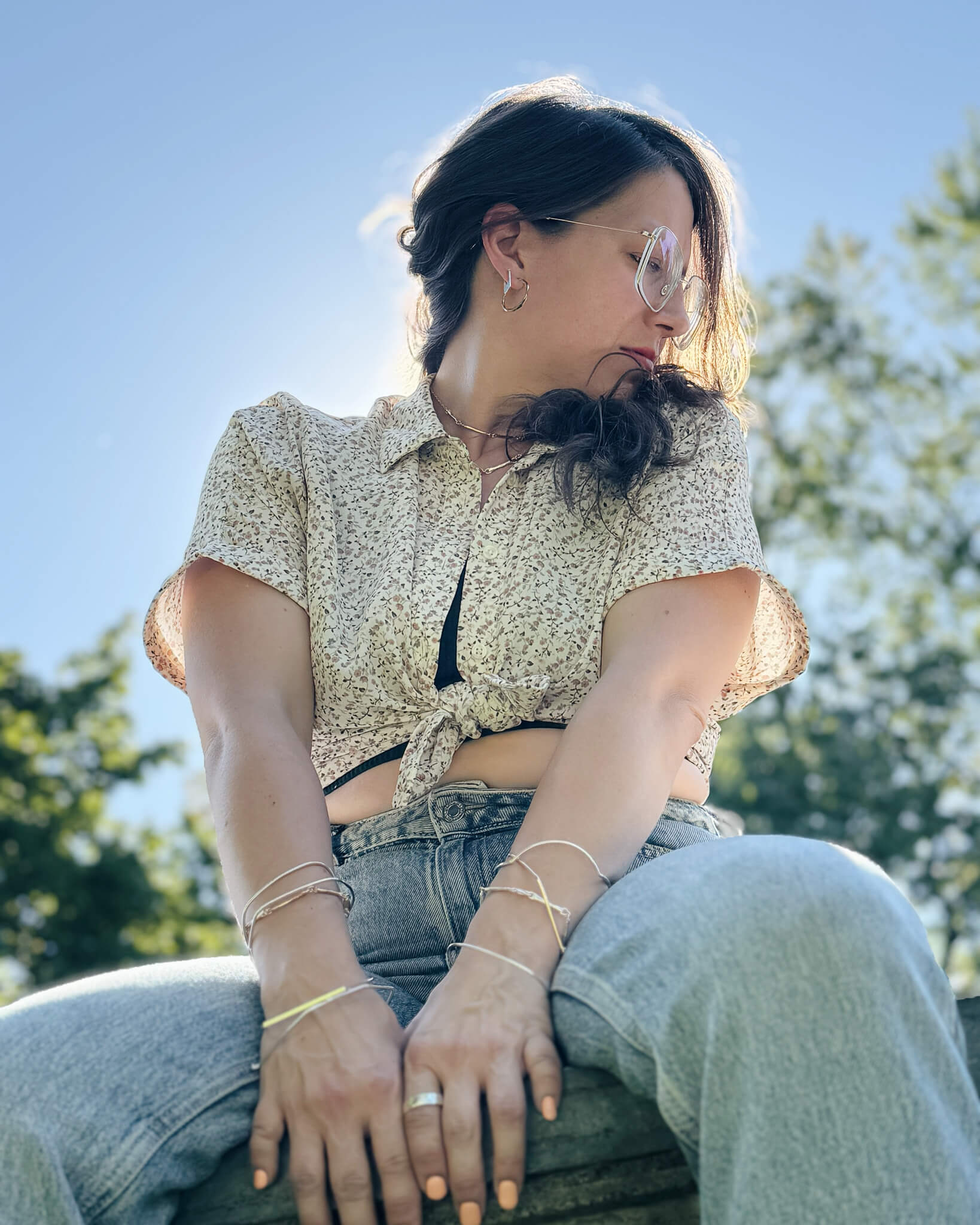 Handmade Large Gold Hoop Earrings
Step Up Your Style Game with Handcrafted Thick Hoop Earrings
Enhance your daily style with our carefully crafted thick hoop earrings. These circle hoops boast a unique texture, adding a touch of trendy sophistication to any outfit.

Lightweight and easy to put on, you'll hardly notice you're wearing them, but the compliments will remind you. You'll be amazed at how comfortably they sit. They're not just earrings; they're a must-have piece of jewelry that effortlessly complements your look.


Combine them with the Sensible or Posée bracelet for an even cooler look!

Statement-Making: Large Gold Hoop Earrings Handcrafted with Care in Montreal
Discover the irresistible charm of our large gold hoop earrings, lovingly made in Montreal with sterling silver. These statement pieces offer a bold yet refined touch to your attire. The texture adds an extra layer of style, making these thick hoops a necessary addition to your jewelry collection. You'll find yourself reaching for these creole earrings day after day, knowing you shine in style.

Huggie Earrings Handmade Right Here In Canada
Earrings size: 25 mm x 24 mm x 2 mm
Closure: hinged back (sleeper)
Metal: sterling silver or 14k gold plated silver (1 micron)
Thick hoop earrings handcrafted by a professional jewelry maker in Montreal

2023 Style Update: Are Hoop Earrings Still Rocking the Fashion Scene?
In 2023, hoop earrings continue to reign supreme in the fashion world. Our handcrafted thick hoop earrings perfectly capture this enduring trend. With their contemporary texture and stylish appeal, these large circle hoops serve as an ageless complement to any jewelry assortment you may have.

Discover our selection of trendy creole earrings.

---
FREE SHIPPING from $95 to Canada
Handmade Large Gold Hoop Earrings