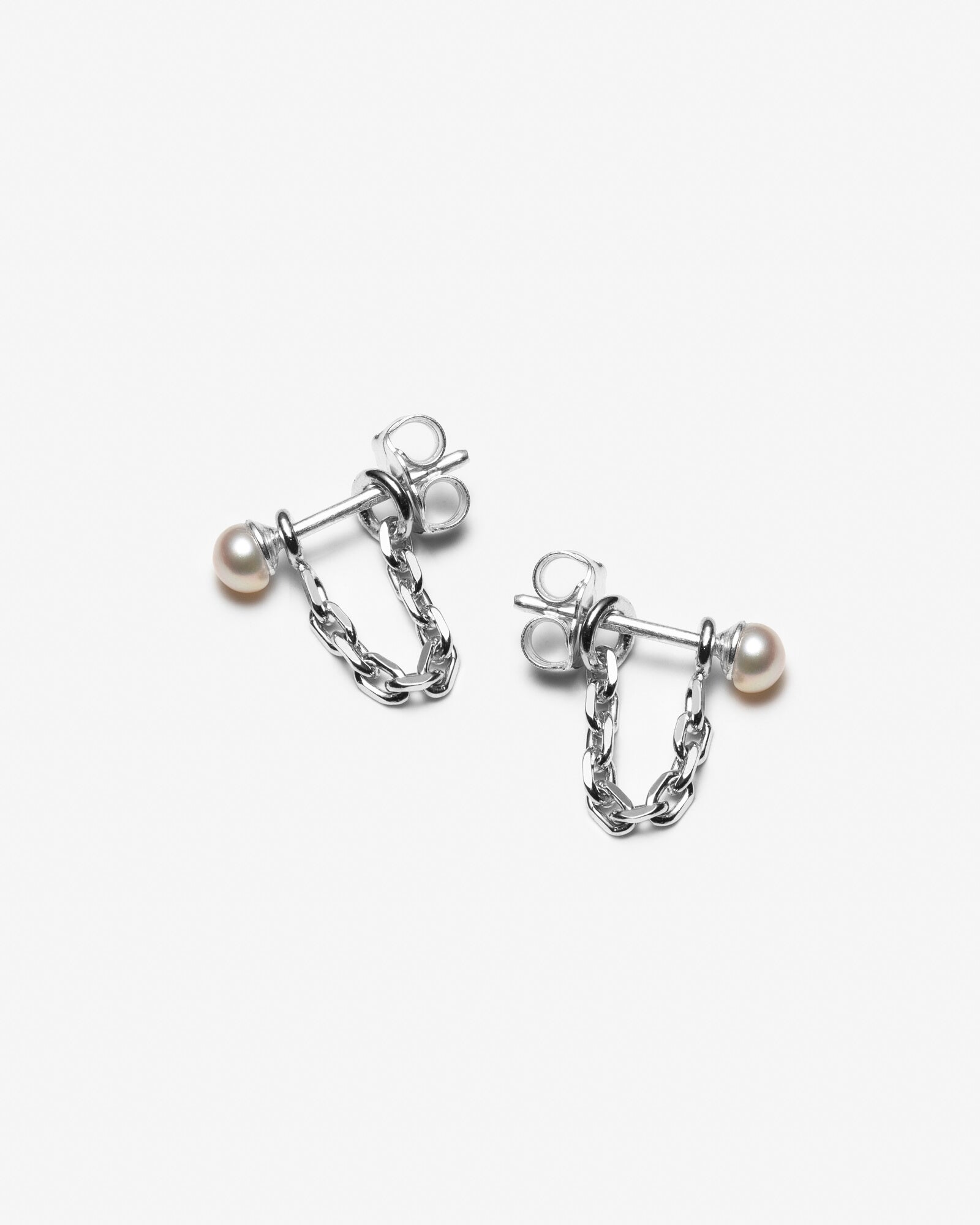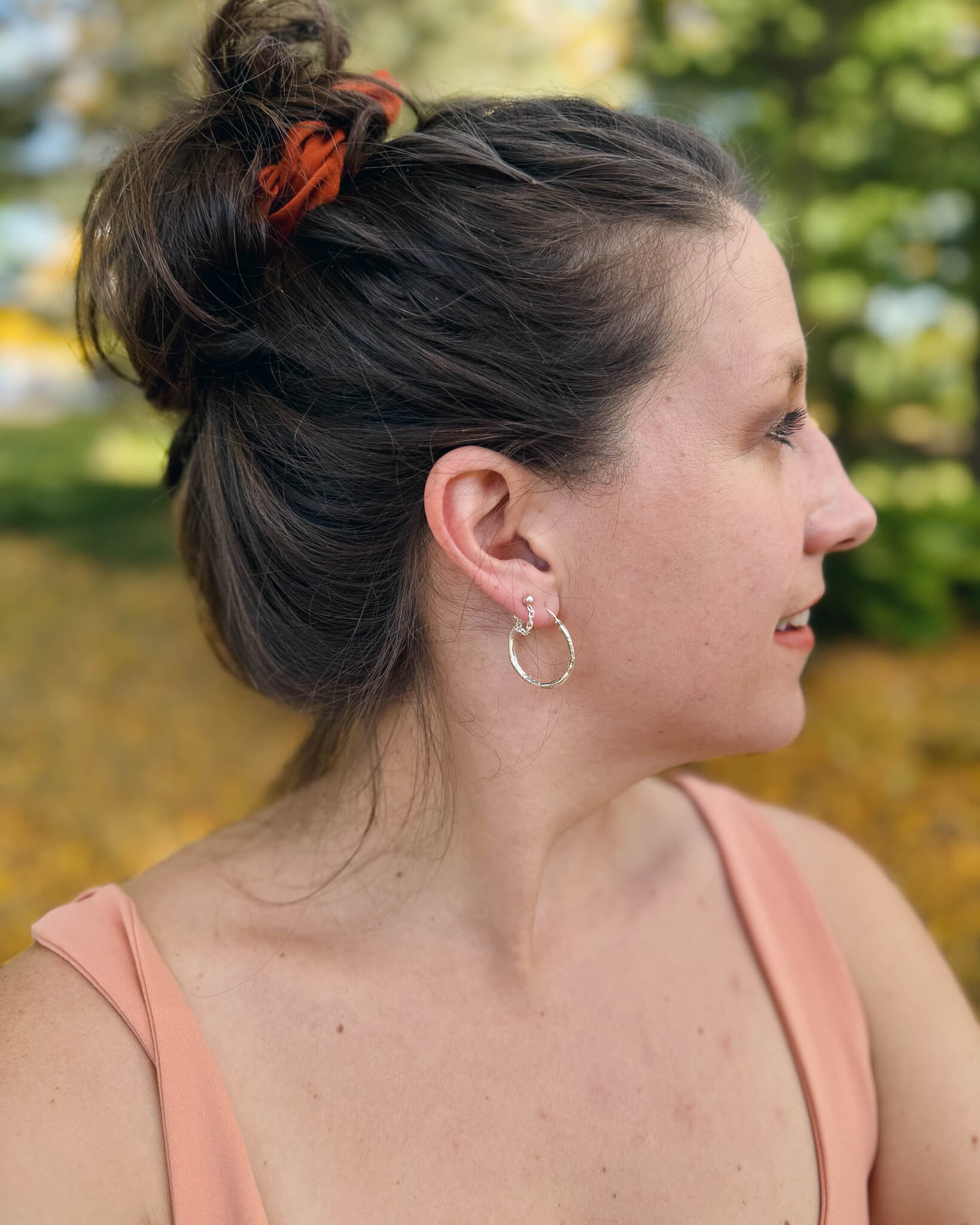 Gold Chain Earrings With Dainty Freshwater Pearl Studs
Stylish Gold Chain Earrings with Delicate Pearls
Introducing our lovely gold chain earrings, adorned with sweet 3 mm freshwater pearls. This piece of jewelry includes two 1-inch chains and a pair of dainty freshwater pearls.

They offer endless ways to mix and match. Lovingly handcrafted in Canada from sterling silver, they're sure to become your favorite go-to accessory.

Pair these chain earrings with this necklace or this bracelet for a trendy look.

Versatile Chain Connections for Stylish Earrings
Get ready to play with style! Our chain connections are designed for you to express yourself. Combine the pearls with the chain or let them shine on their own—it's all about your unique touch.

You get to choose between lustrous white or delicate pink freshwater pearls to make a statement that's uniquely yours.

More About These Pearl and Chain Earrings
Chain length: 1"

Size of the small pearl: diameter of 3 mm to 3.5 mm

Chains are removable

Includes a pair of pearls and 2 chains
Closure: posts and backs (Posts and backs are not plated on the gold plated version.)
Metal: sterling silver or 14k gold plated silver (1 micron)
Gold chain earrings handmade in Quebec
Feather-Light Earrings Comfortable for Everyday Wear
These lightweight earrings are crafted for all-day comfort because you have so many other things to take care of!

Crafted with care in Canada, these earrings are as comfortable as they are beautiful. The removable delicate chain adds an extra touch of creativity.

What are you waiting for?!
---
FREE SHIPPING from $95 to Canada
Gold Chain Earrings With Dainty Freshwater Pearl Studs