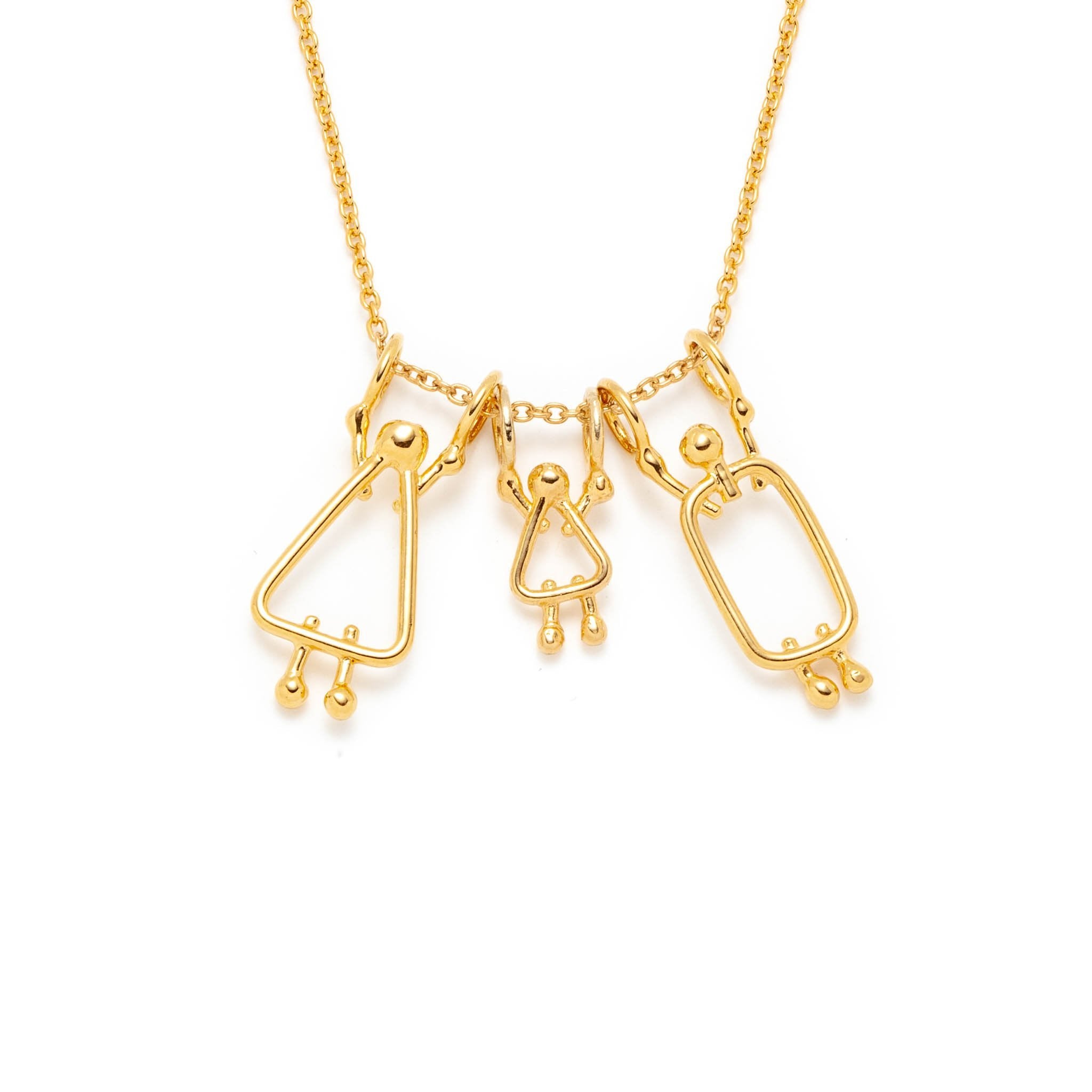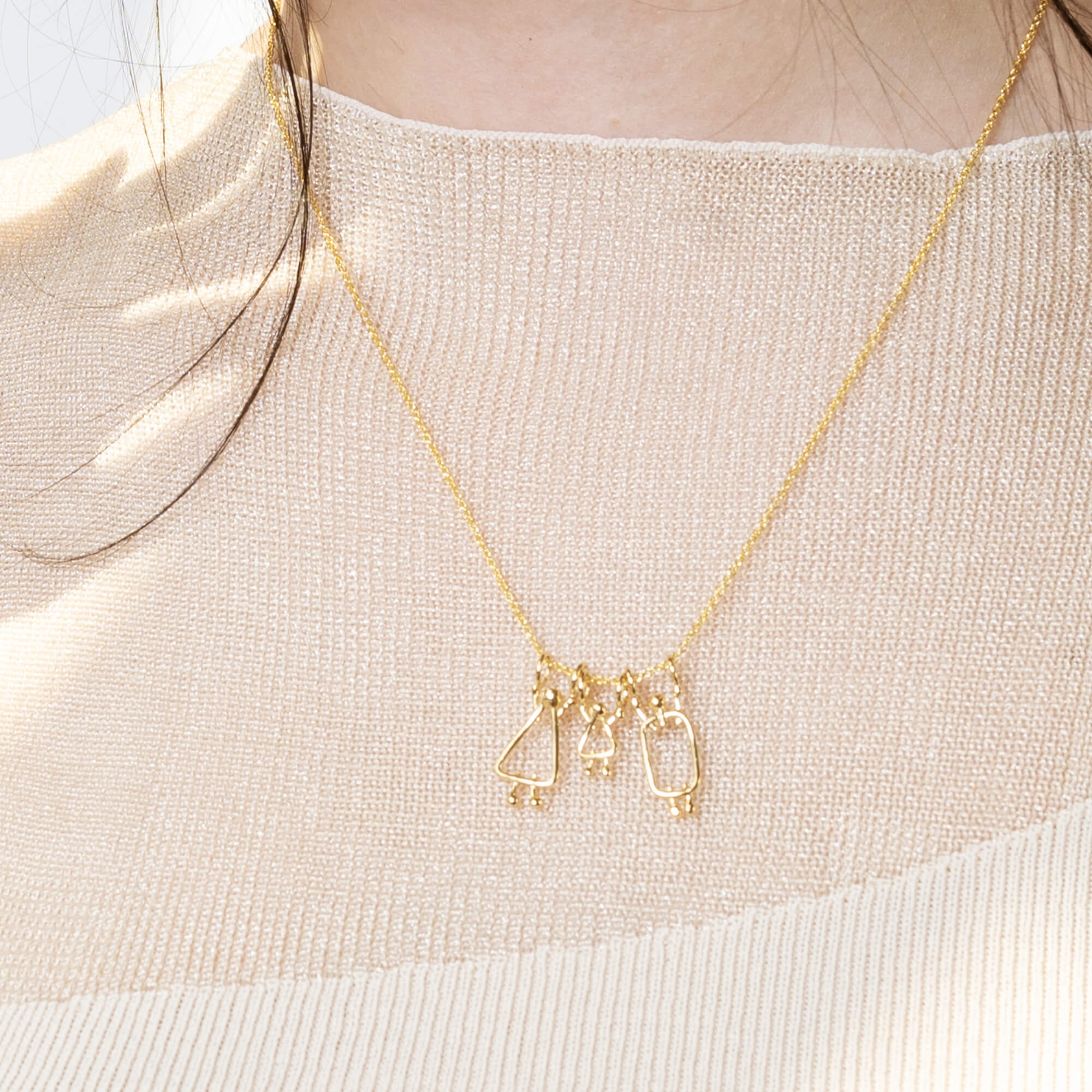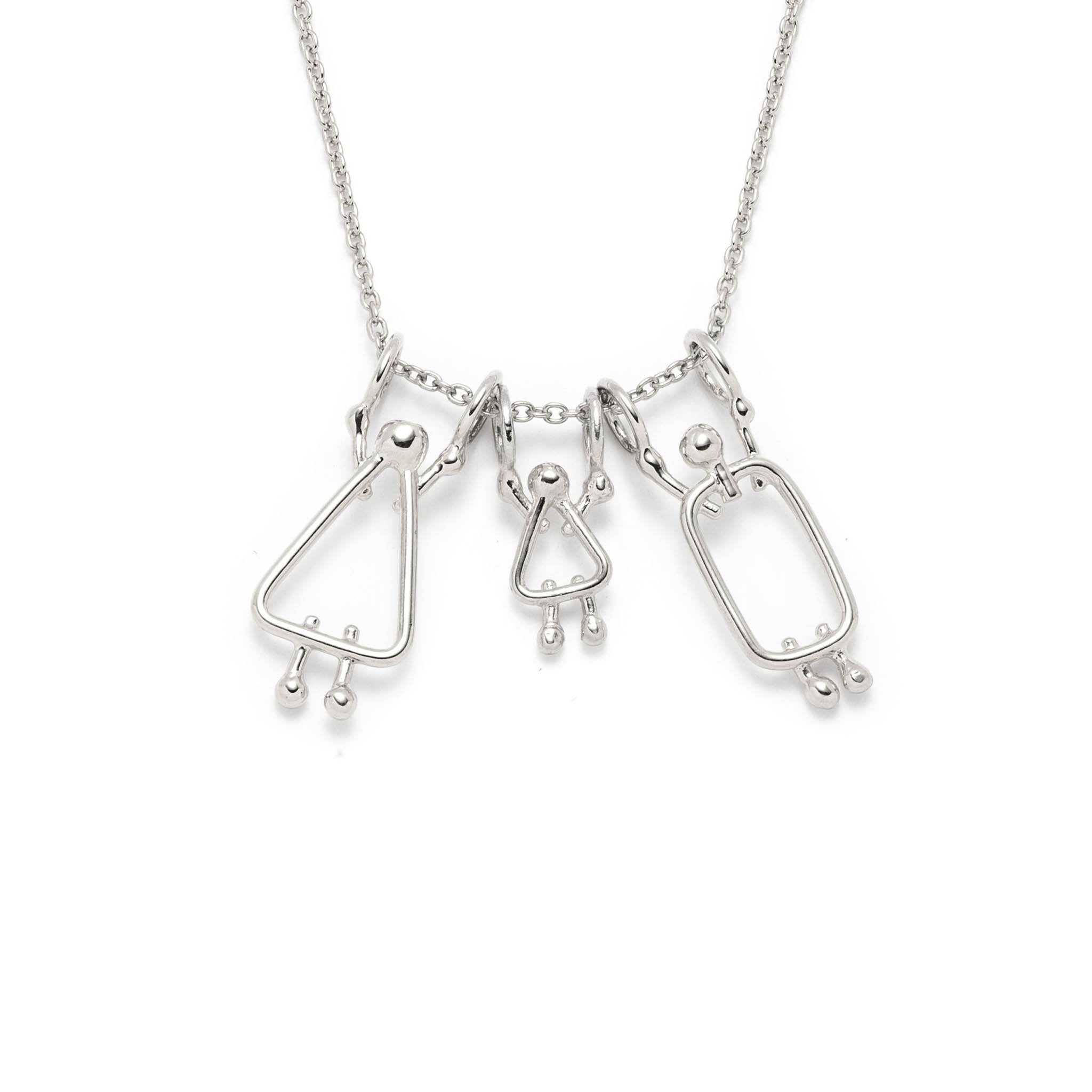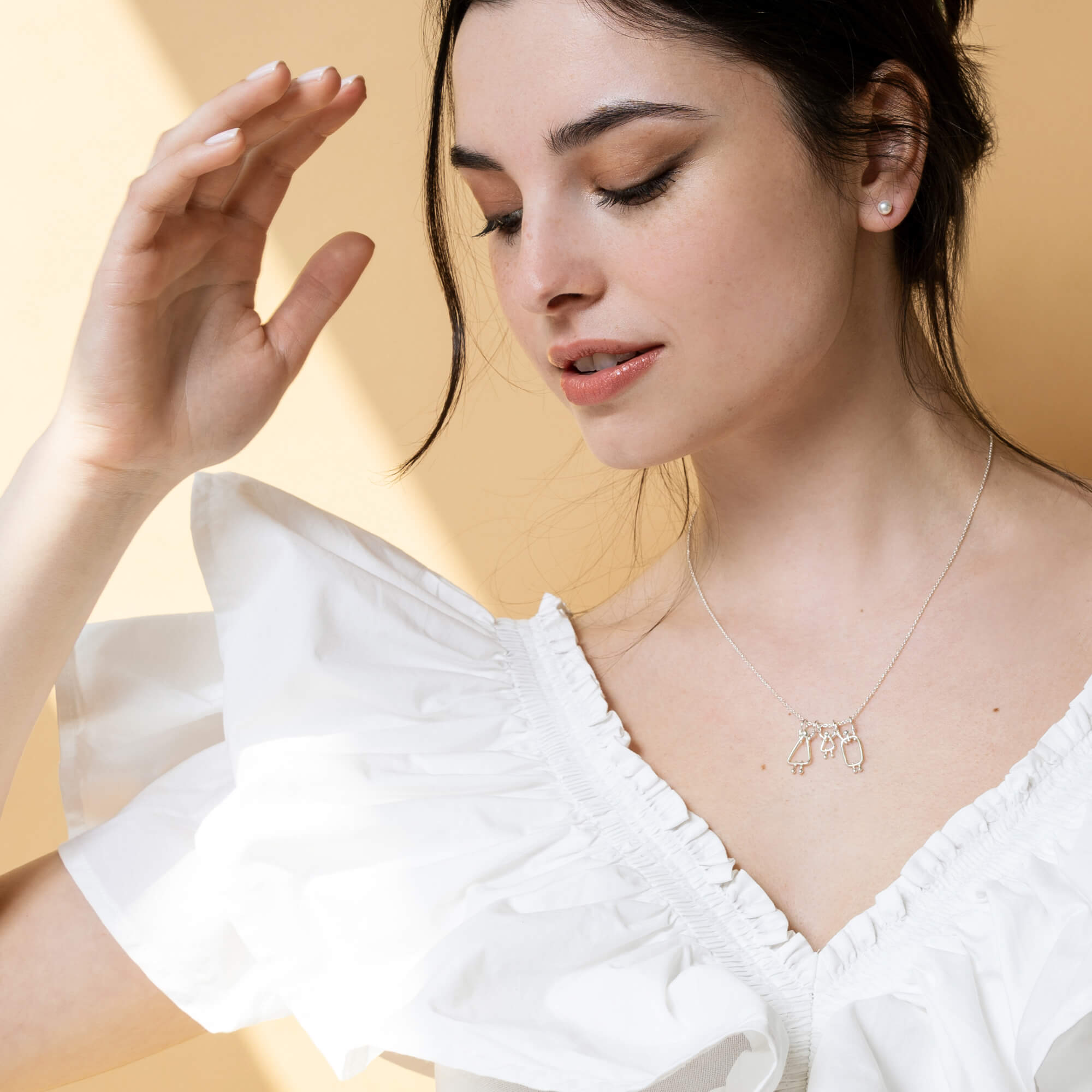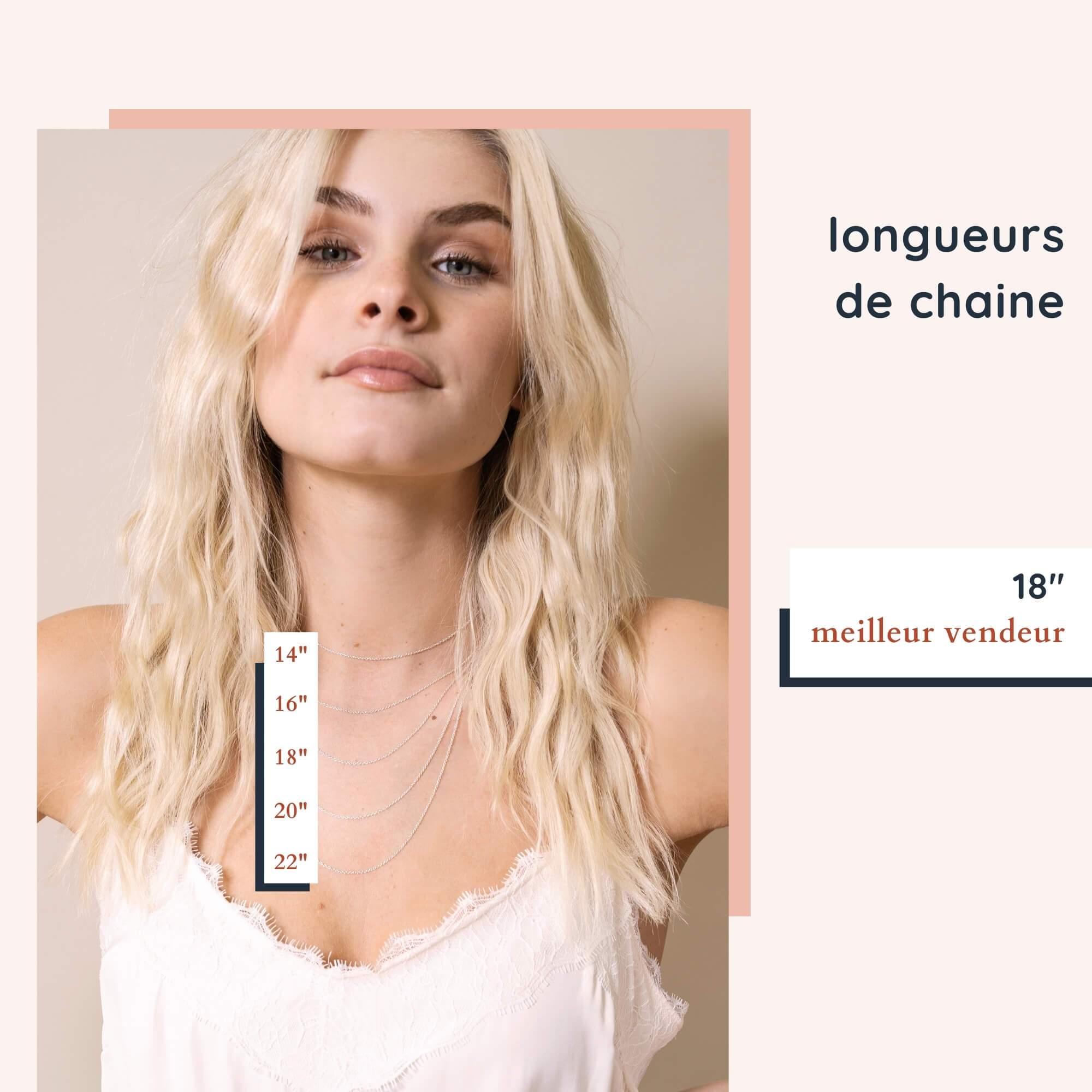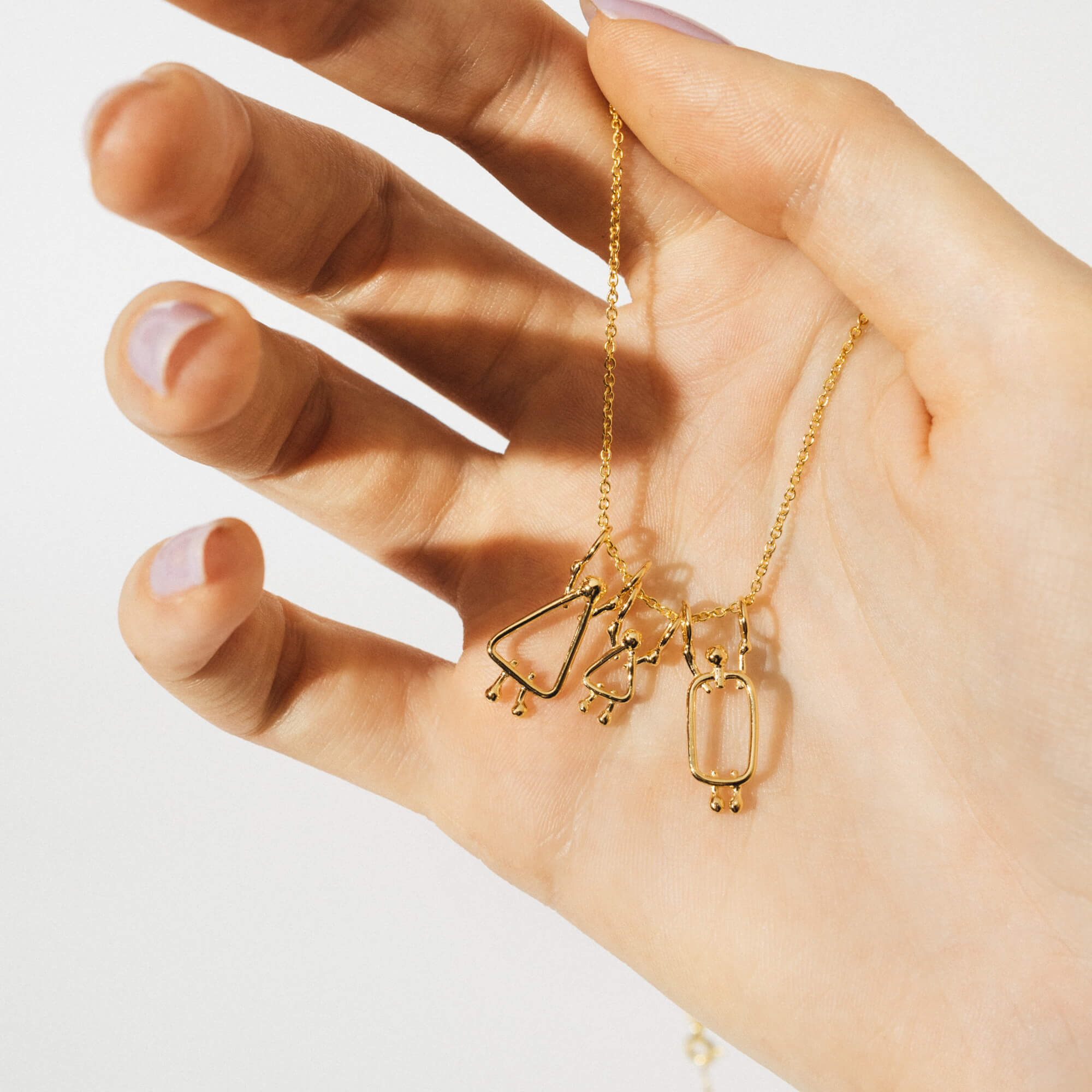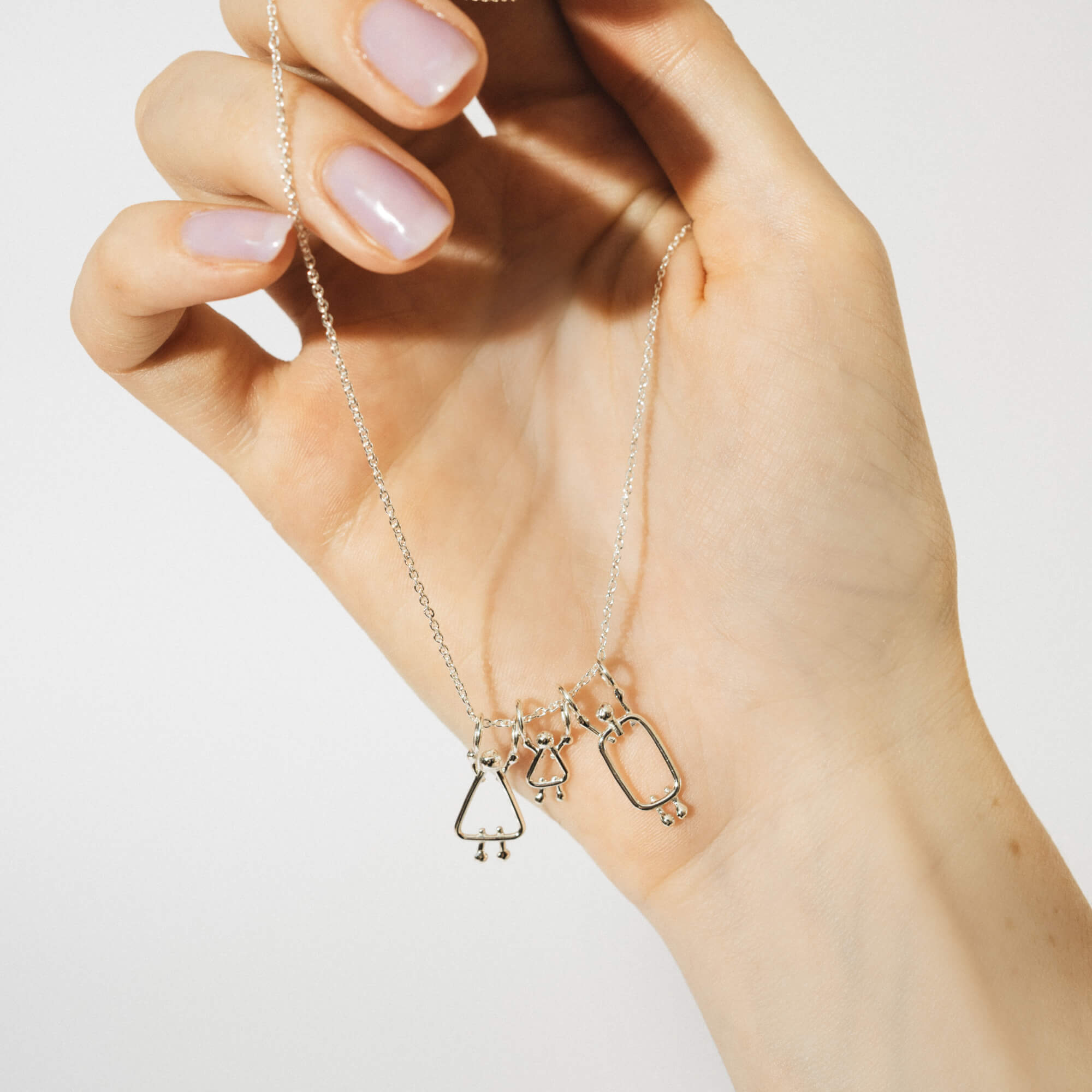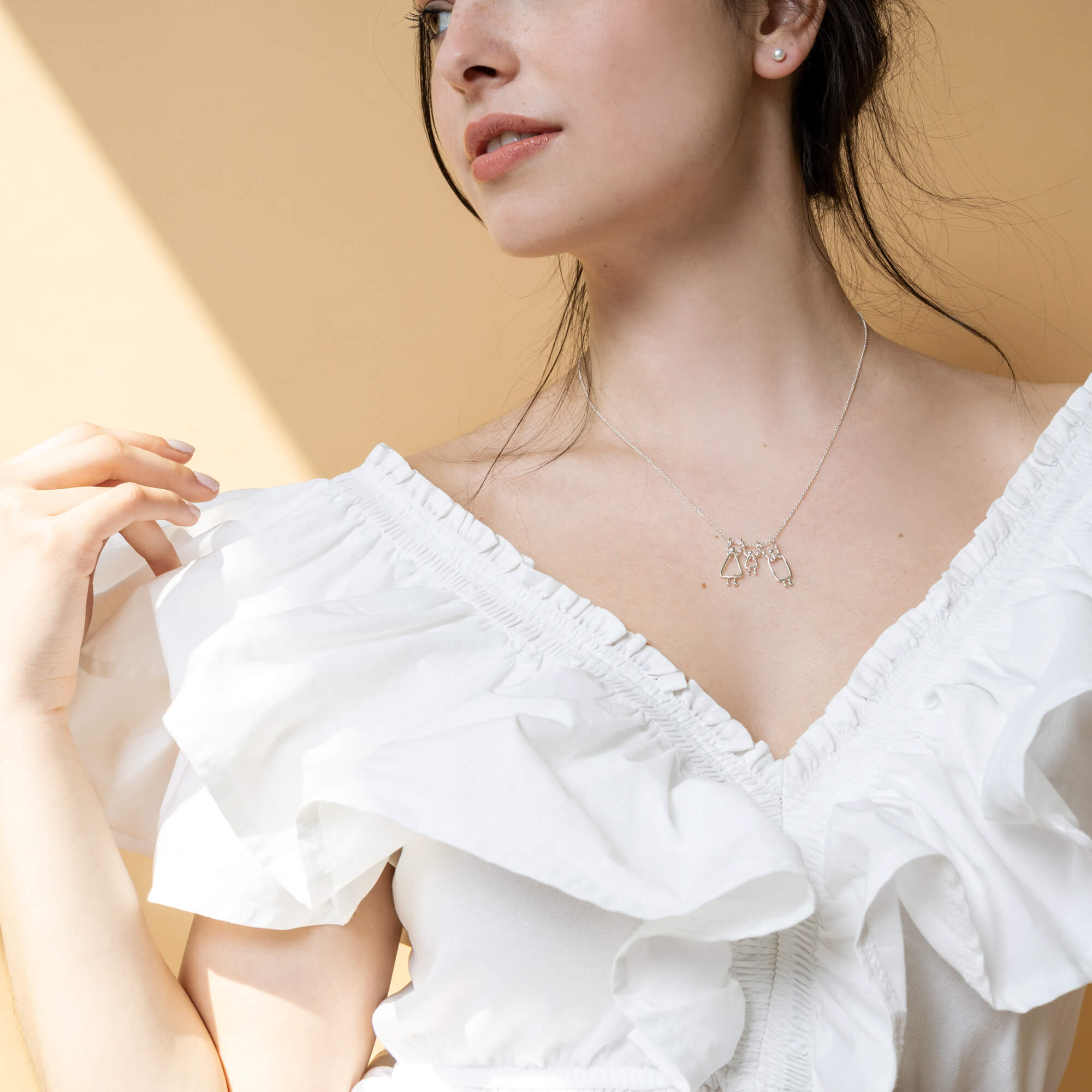 Necklace for Mother of a Girl - Necklace for a New Mom
This necklace for moms is made of a thin chain and three small pendants representing a girl, her mother and her father in the style of sterling silver or 14 karat gold-plated match characters.


It's the perfect piece of jewelry to keep your family close symbolically, no matter how old your children are!
The necklace is lovingly handcrafted in a workshop in Montreal's Centre Sud district. It is delivered in a beautiful gift box with every order.
A Jewel That Evolves Along With Your Family
The family is growing or you have a surprise and it's twins? That's great news! You can always buy new charms separately to add new members to your family (I even thought about creating cat and dog charms because I know they are part of the family too! 😉)
Not all moms are with dads! Create your own family configuration with the number of parents (and their genders) and children that best represent your family with the 100% customizable family necklace. All families deserve to be celebrated!
Baby Shower Gift for the Birth of a Girl
A brand new baby girl is going to join the family, yay! That's great news! How to celebrate the event? A personalized family necklace is sure to please the mother-to-be.
Often, we give diaper covers or generic baby products, but giving a family necklace to the mother at a baby shower is a memory that she will keep for the rest of her life.
This birth necklace made with mom, daughter and dad charms will surprise the mother-to-be for sure!
Details About the Necklace for the Mother of a Daughter
Chain length: available with a 16, 18 or 20 inch chain

Dimension of the mother pendant: 22 mm x 9 mm

Dimension of the dad pendant: 22 mm x 8 mm

Girl pendant size: 15 mm x 6 mm

Metal: sterling silver or 14k yellow gold-plated silver

Handmade in Quebec
Receive Your Order in a Gift Box!
Lidia's jewelry is always delivered in a surprise gift box for festive deliveries, no matter the occasion.
How to Keep Your Sterling Silver Necklace Looking Good
Silver is a durable material that stays beautiful for a long time if it is well cared for. To ensure a long life for your sterling silver necklace, it's easy:


Take it off before going under the water, whether in the shower or pool.

If you need to clean it, do it gently with a yellow polishing cloth. Be careful not to polish your gold-plated jewelry, as this can damage the plating.

Store all your 925 sterling silver jewelry tightly in a plastic bag whenever possible.
---
FREE SHIPPING from $95 to Canada
Necklace for Mother of a Girl - Necklace for a New Mom