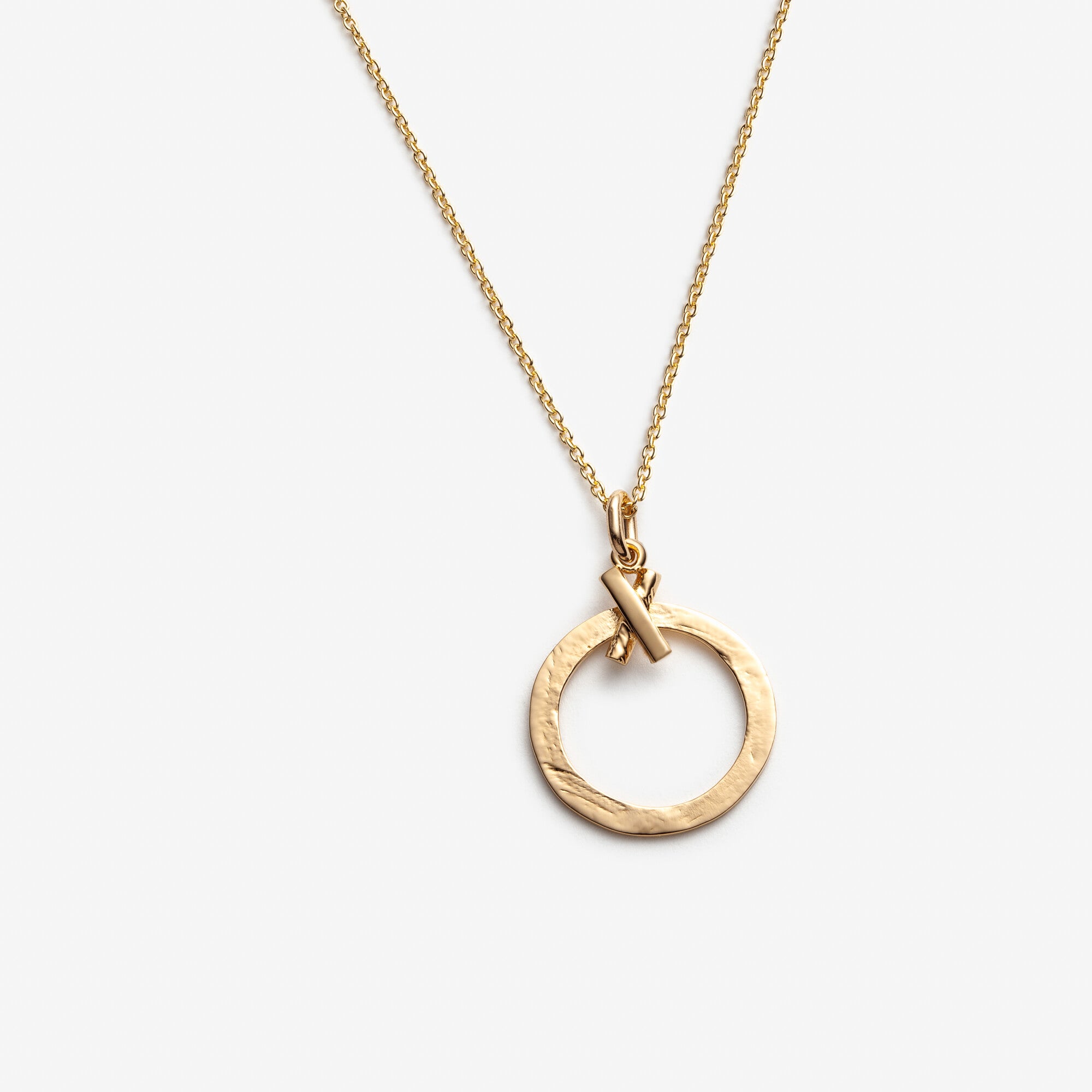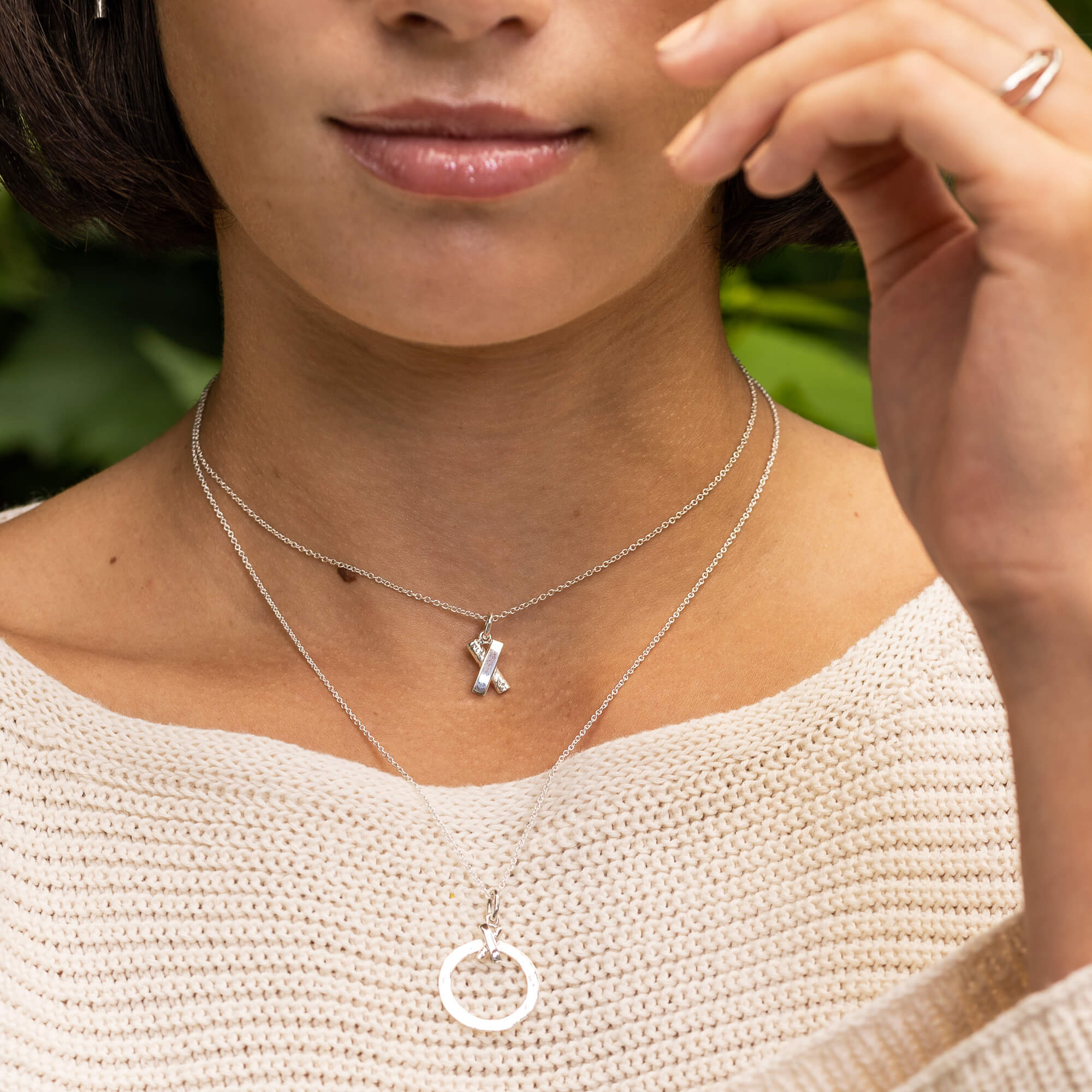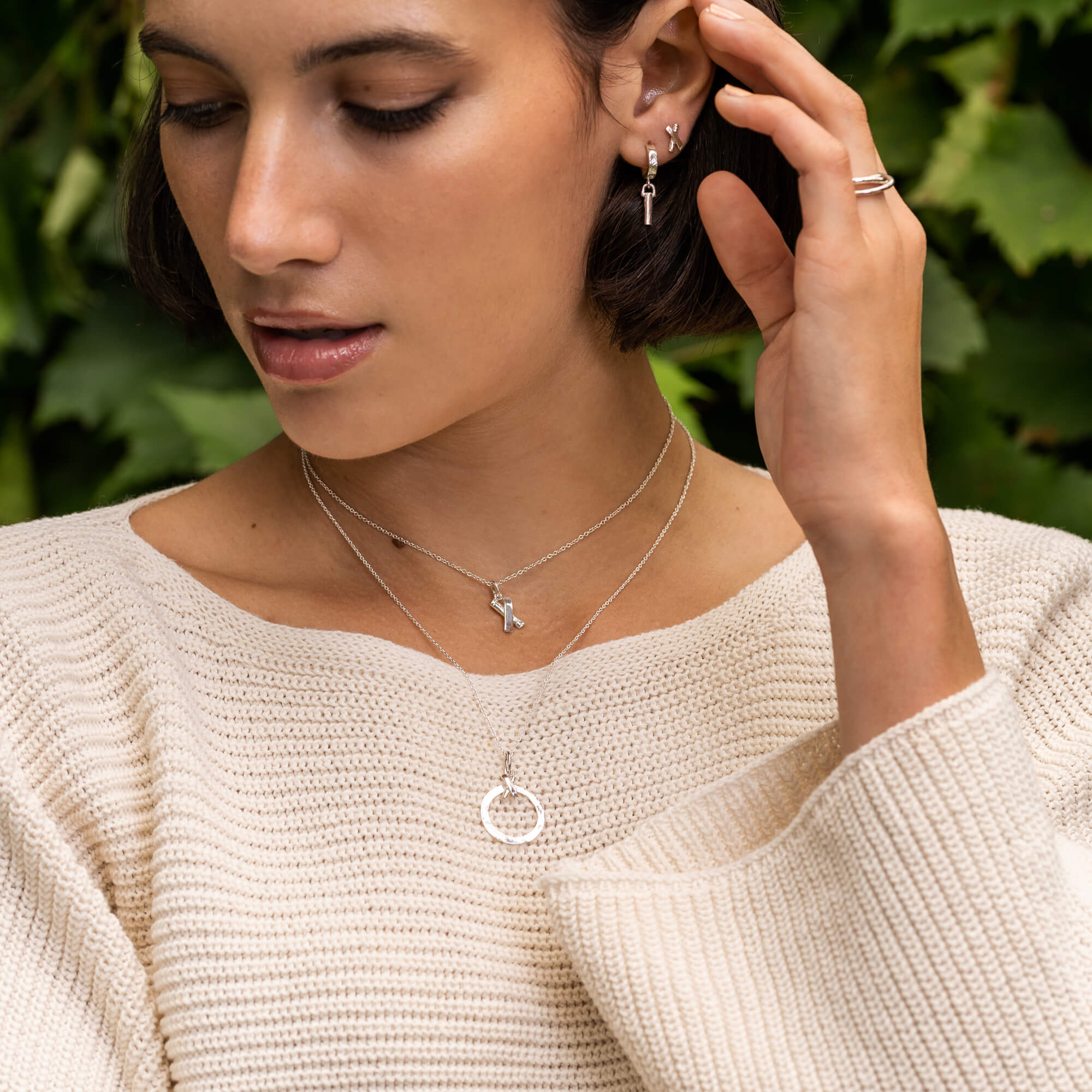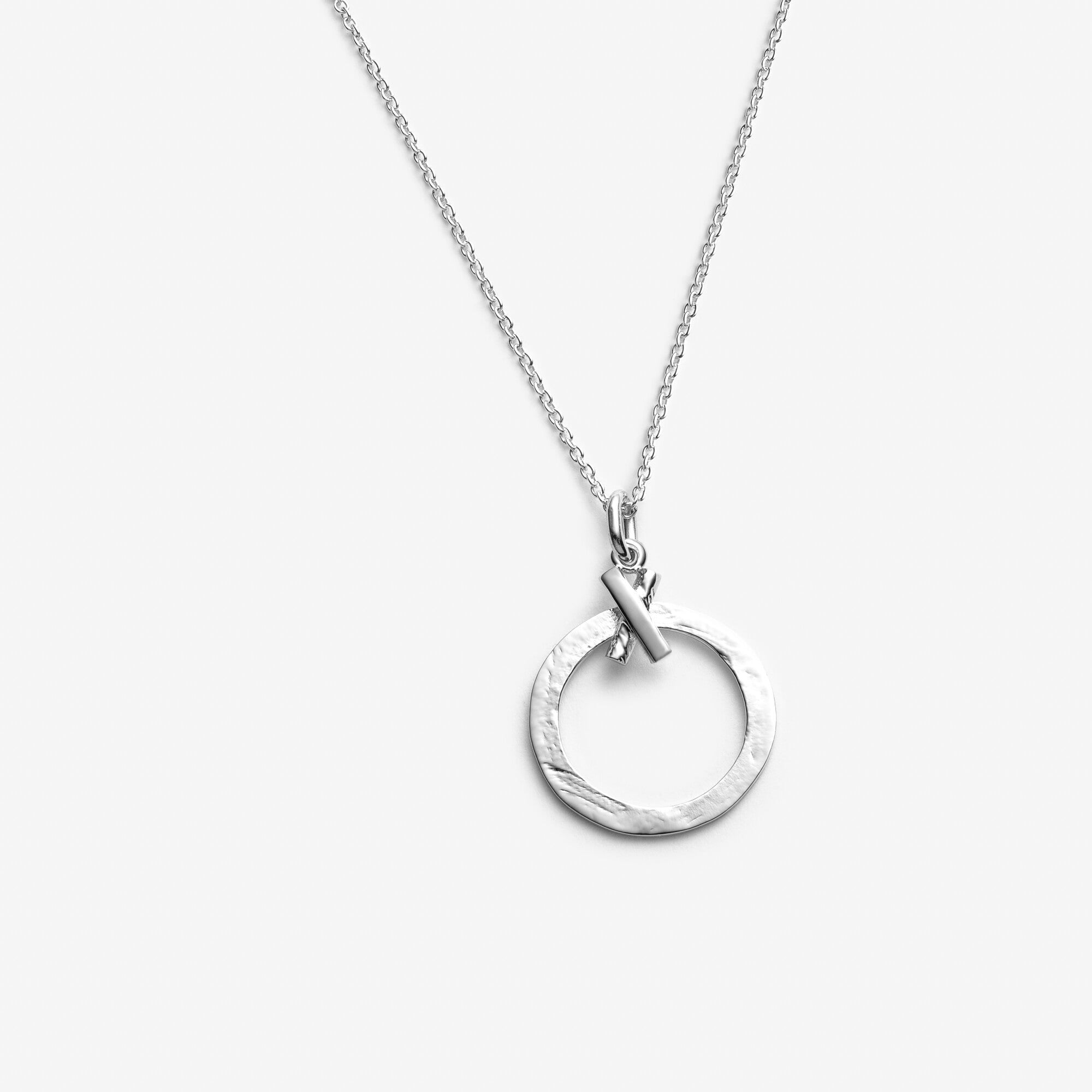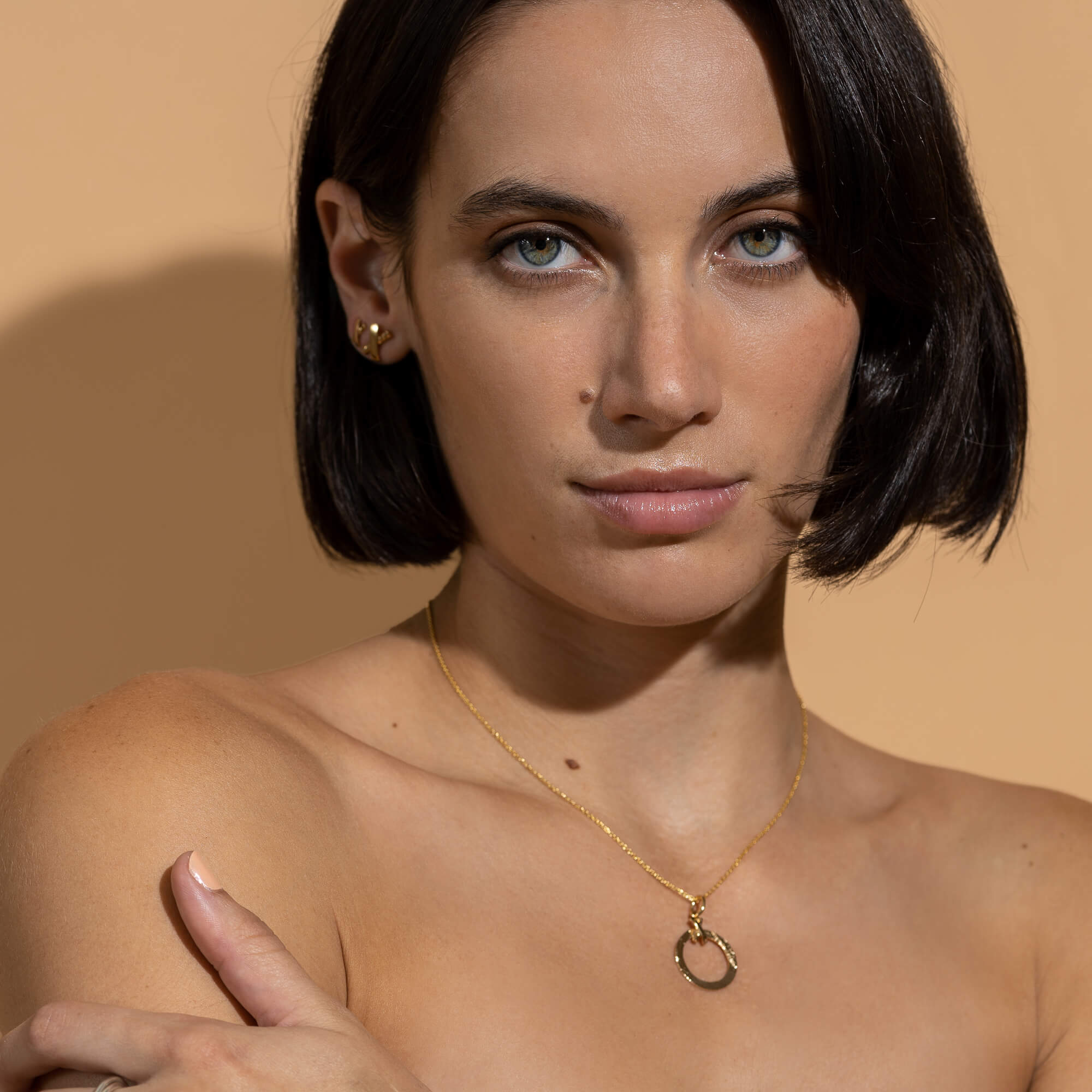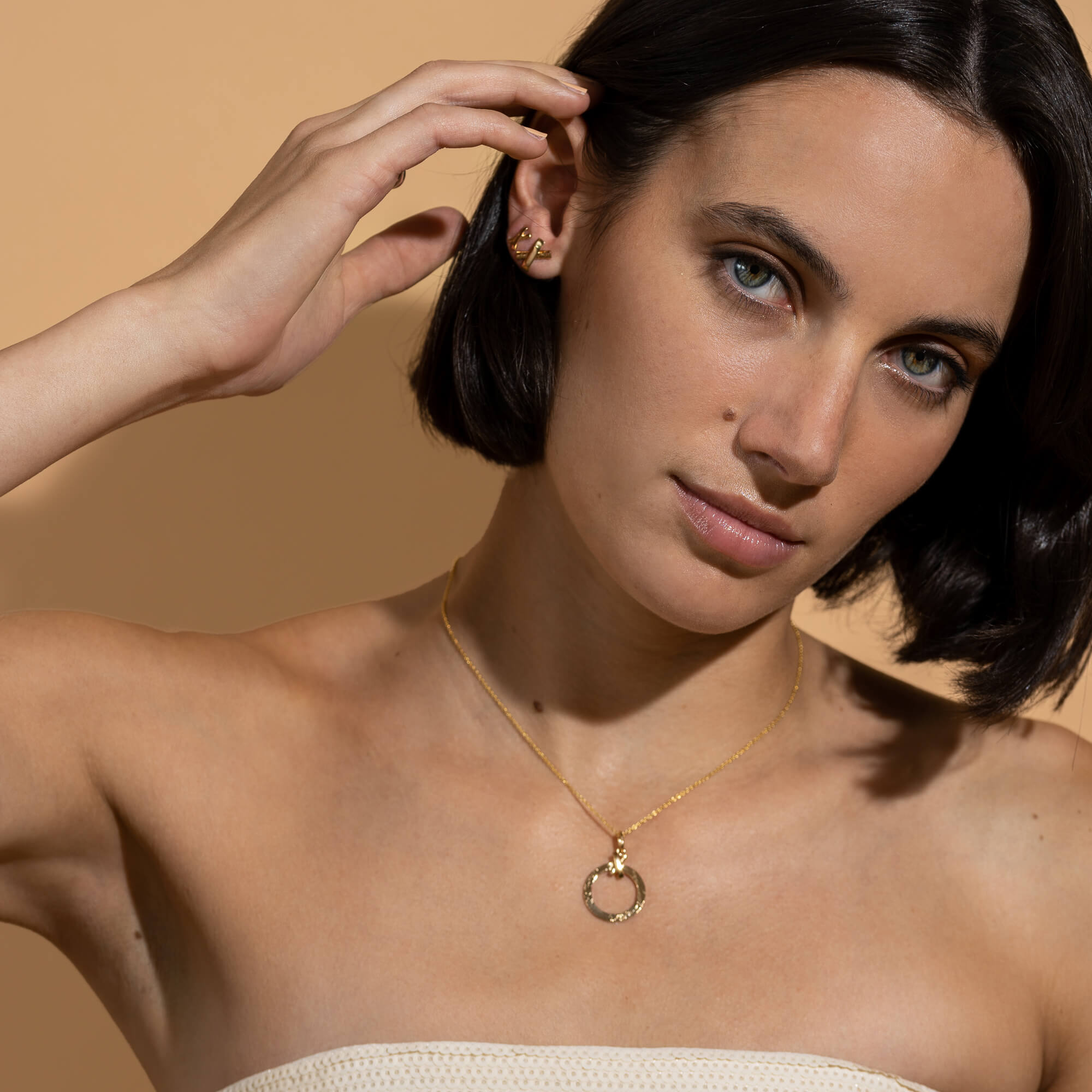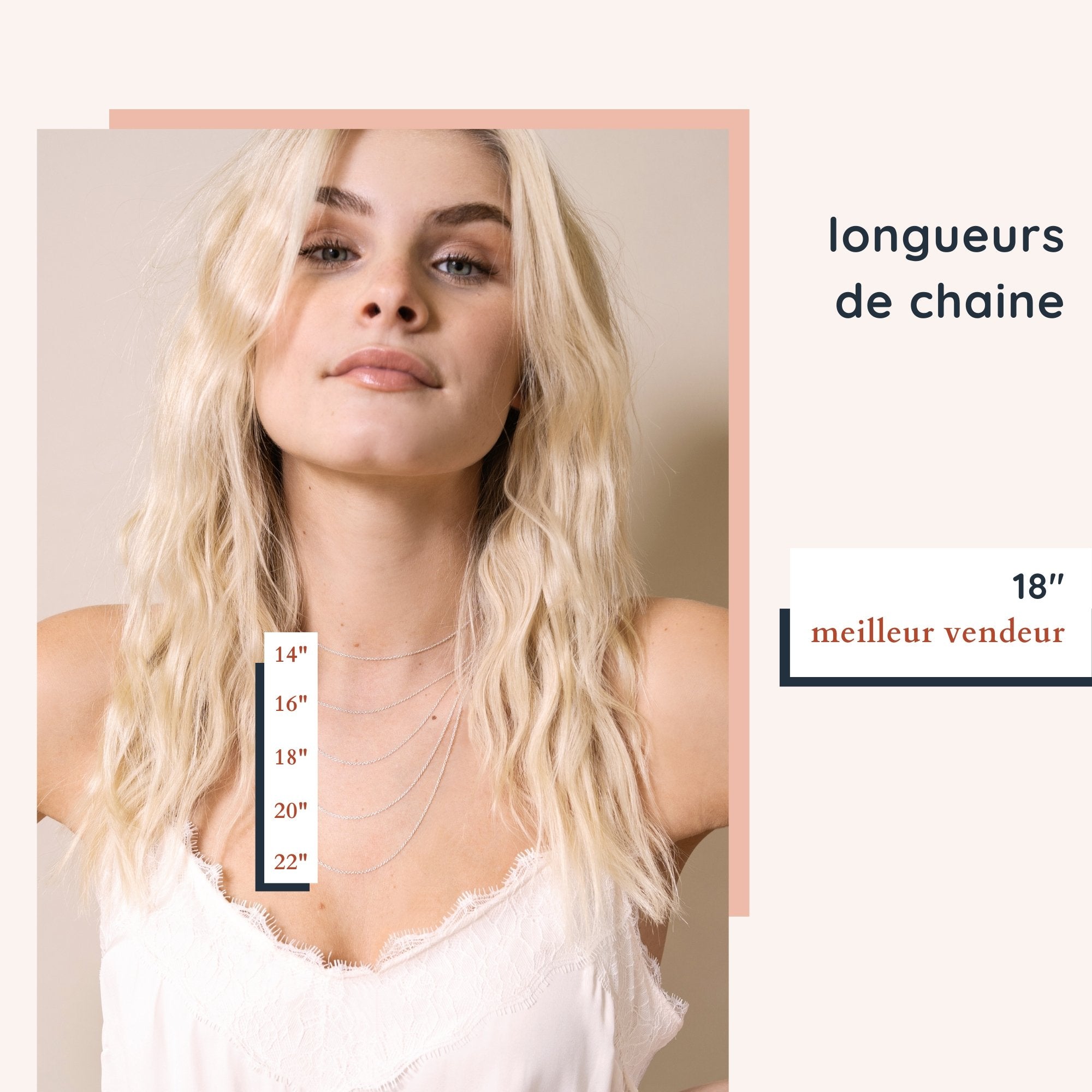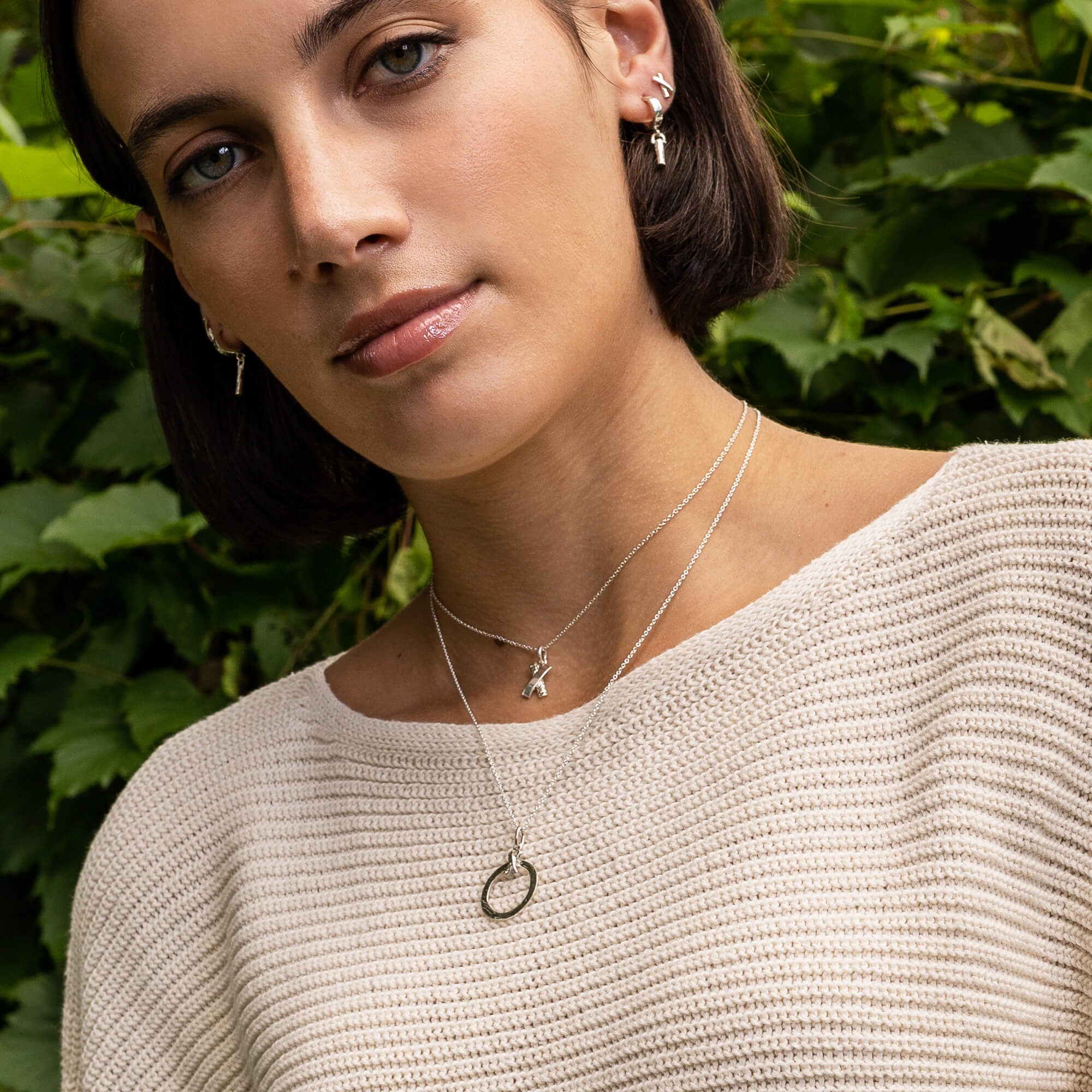 Empathique - Circle Pendant Necklace in Sterling Silver
This pendant combines the two signature shapes of the Je suis collection: the circle and the X. By mixing textures and polishing, I wanted to create a statement piece of jewelry that catches the eye. It's perfect for changing the look of an overly simple dress or for enhancing a look at the office.

The chain is available in a length of 16, 18 or 20 inches so you can choose the pendant height you prefer.

This necklace pairs well with X-shaped earrings or Bienveillante circle earrings.

Choose between silver or gold-plated, depending on your preference.
Empathy - An Essential Quality
All the jewelry in the Je suis collection is named after a quality that makes you a unique person. To be empathetic is to feel the world around you and be aware of others. This is what the pendant on this necklace symbolizes.
Chain and Circular Pendant
Chain length: available with a 16, 18 or 20 inches

Pendant size: 31 mm x 20 mm x 2 mm

Metal: 925 sterling silver or 14 karat gold-plated silver

Jewelry made in Quebec by a professional jeweller
Delivered in a Gift Box, No Matter the Occasion
All Lidia jewelry orders are delivered in a beautiful gift box, no matter the reason for your purchase. Whether it's for Mother's Day or Christmas, and even if the jewelry is for you, everyone gets the same special attention.
Care for 925 Silver and Gold-plated Jewelry
To keep your chain and pendant in good condition, here are some easy tips to follow:

Store them in an airtight plastic bag in a dry place.

When you're not wearing them, avoid leaving them in the bathroom, as humidity can accelerate oxidation.

Finally, remember to take off your necklace when you go in the water, especially if it is in water with chlorine, such as the pool or spa.

If you have chosen a silver jewel, rub it gently with a yellow polishing cloth, if necessary. Please note that it is not recommended to polish gold-plated jewelry.
Handmade in Quebec
Lidia makes all sterling silver pendants, earrings and rings in her workshop located in Quebec. Each piece of jewelry is handcrafted to make the women who wear it feel like the best version of themselves.


---
FREE SHIPPING from $95 to Canada
Empathique - Circle Pendant Necklace in Sterling Silver