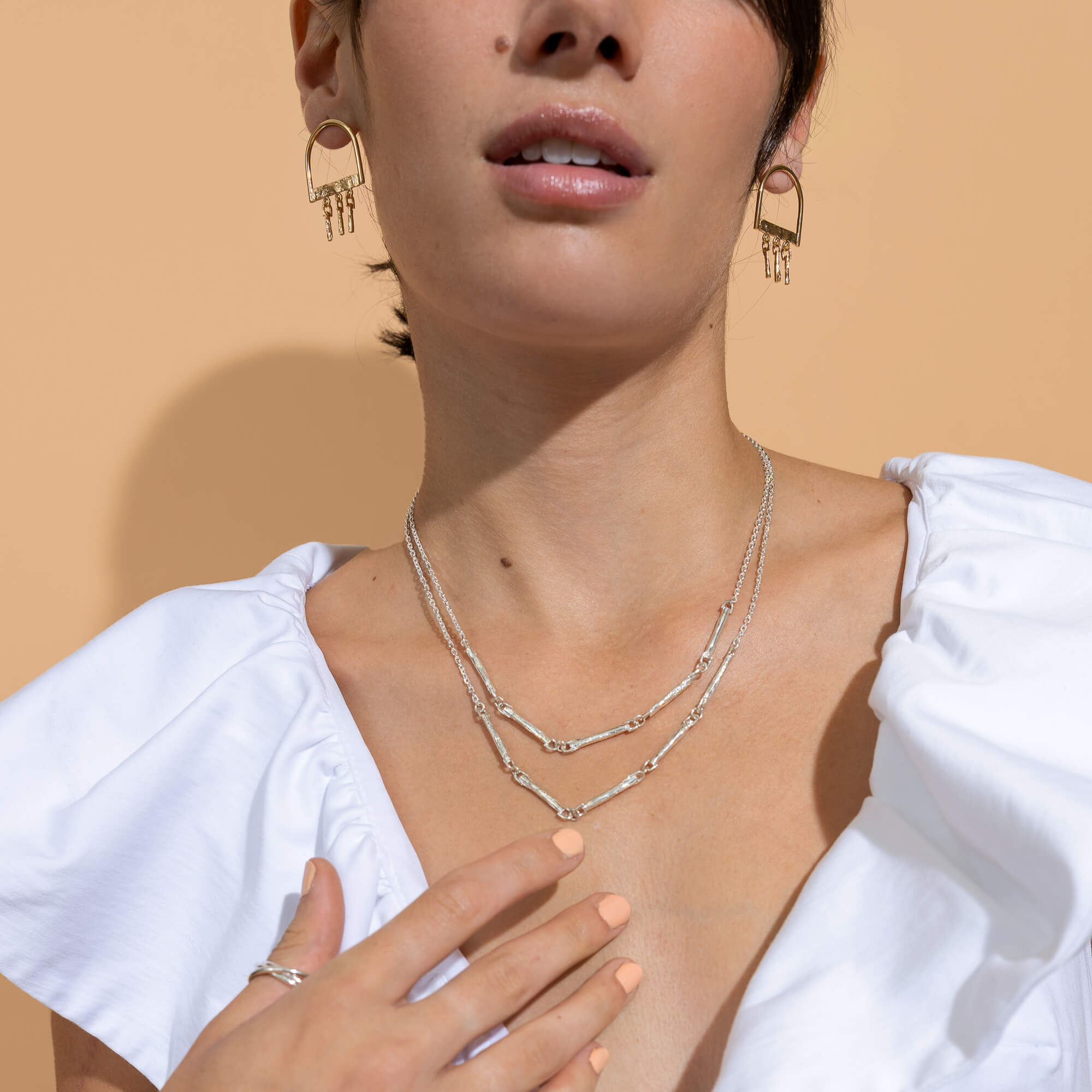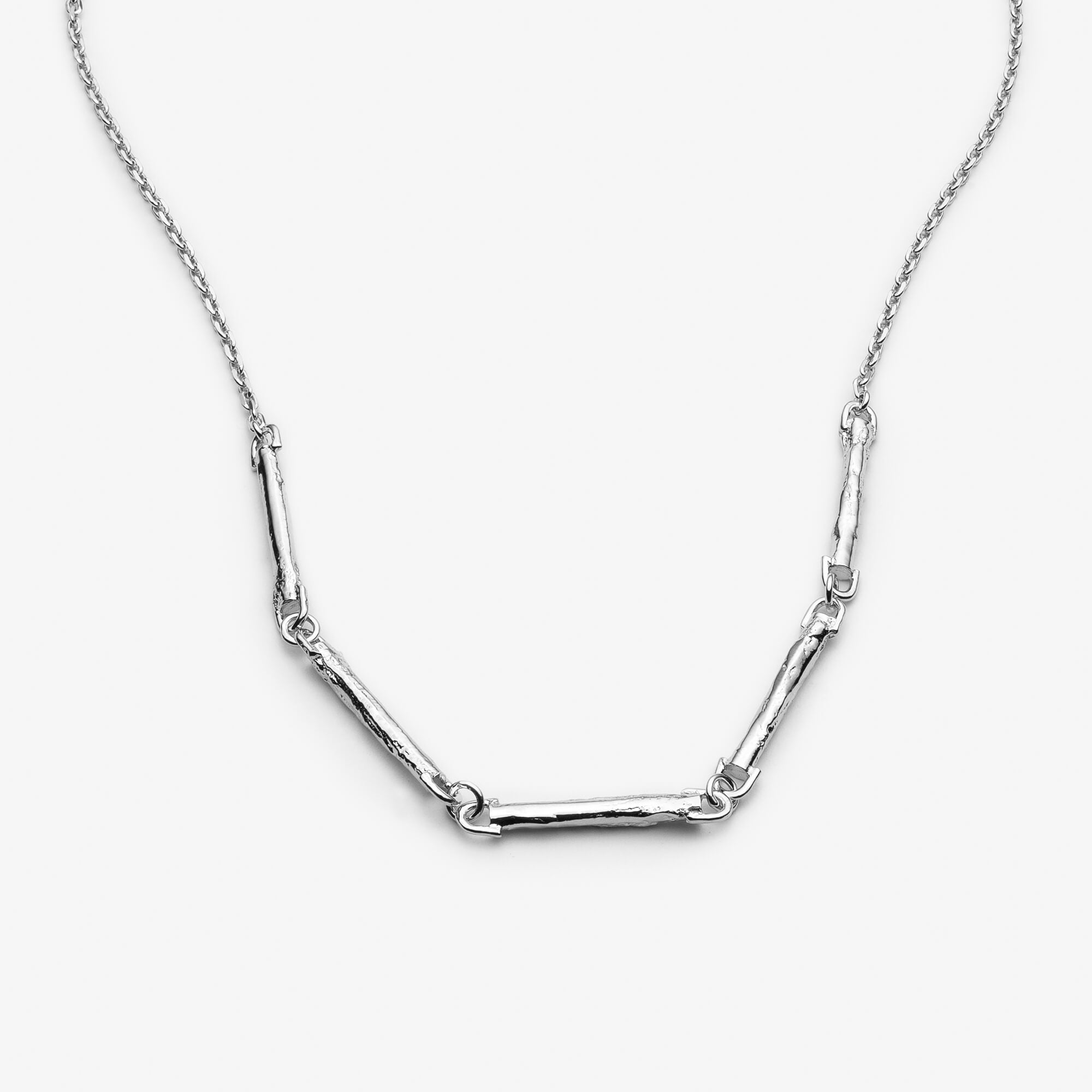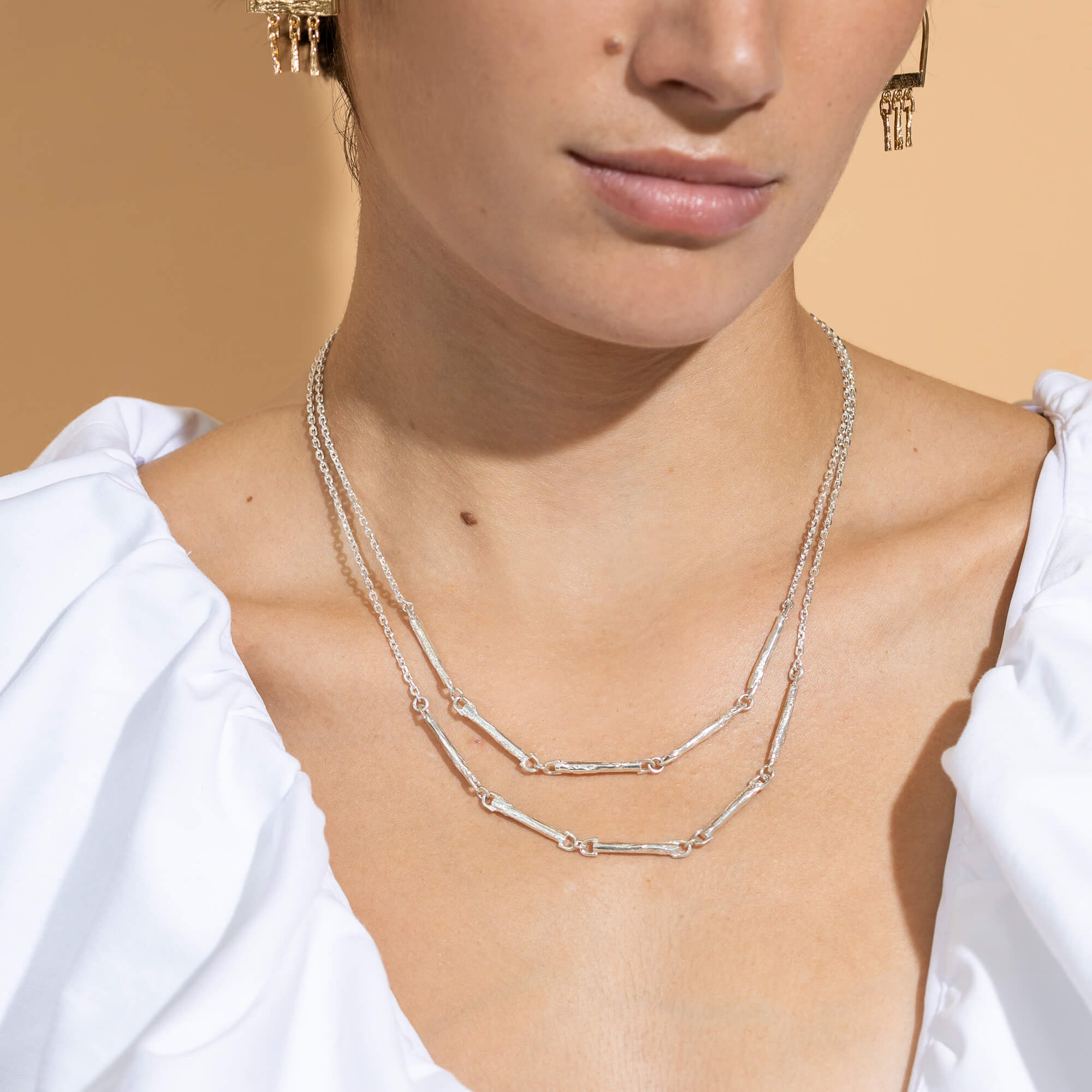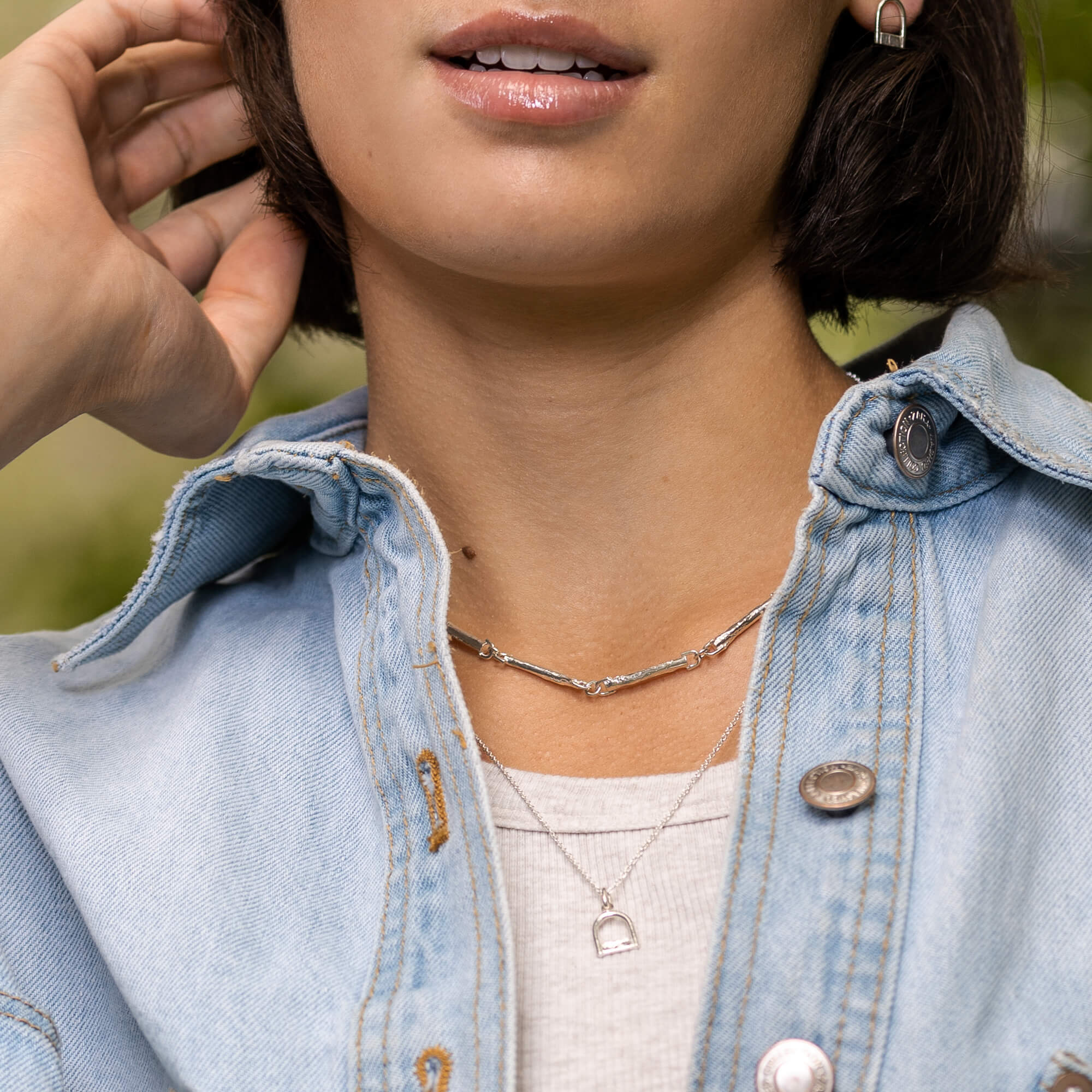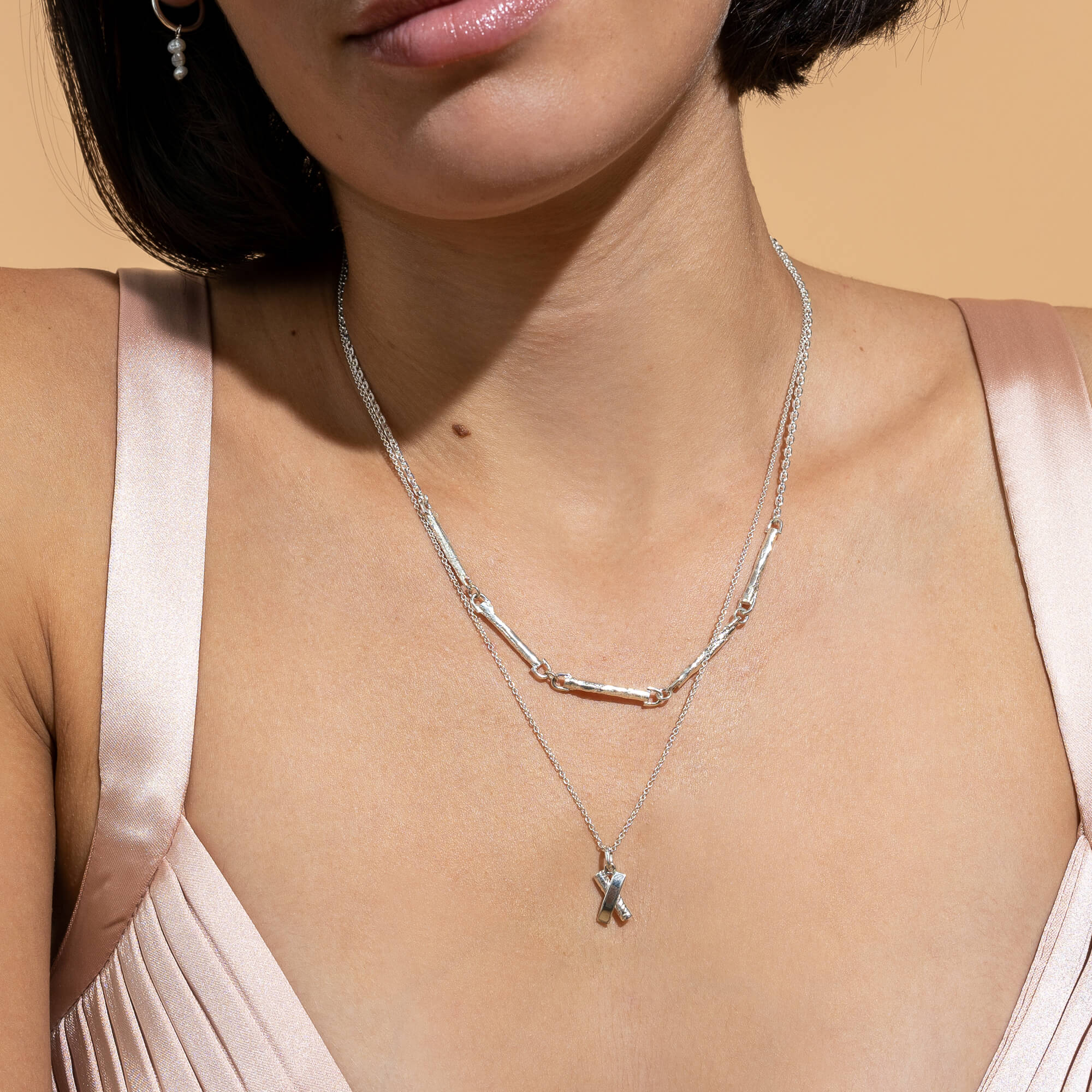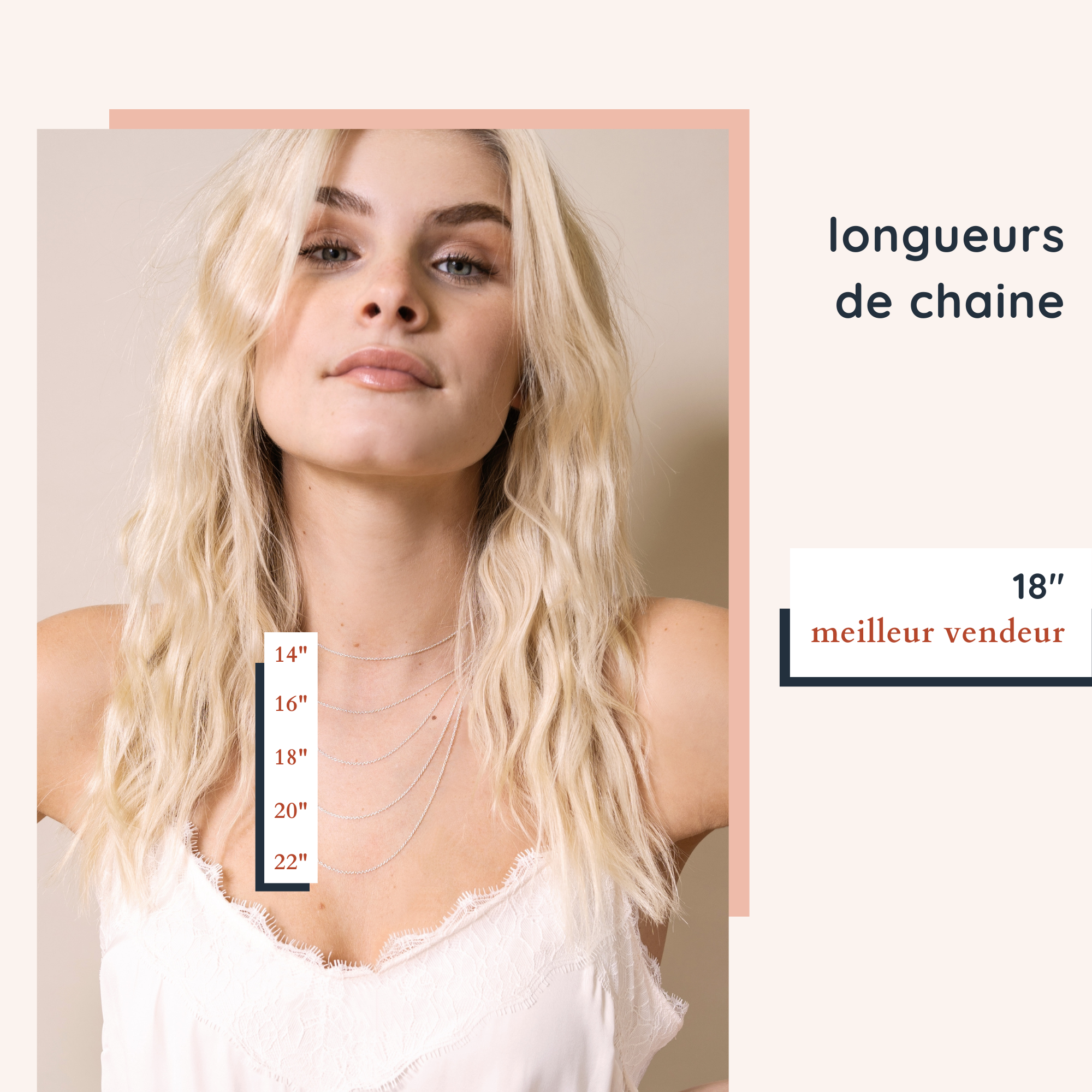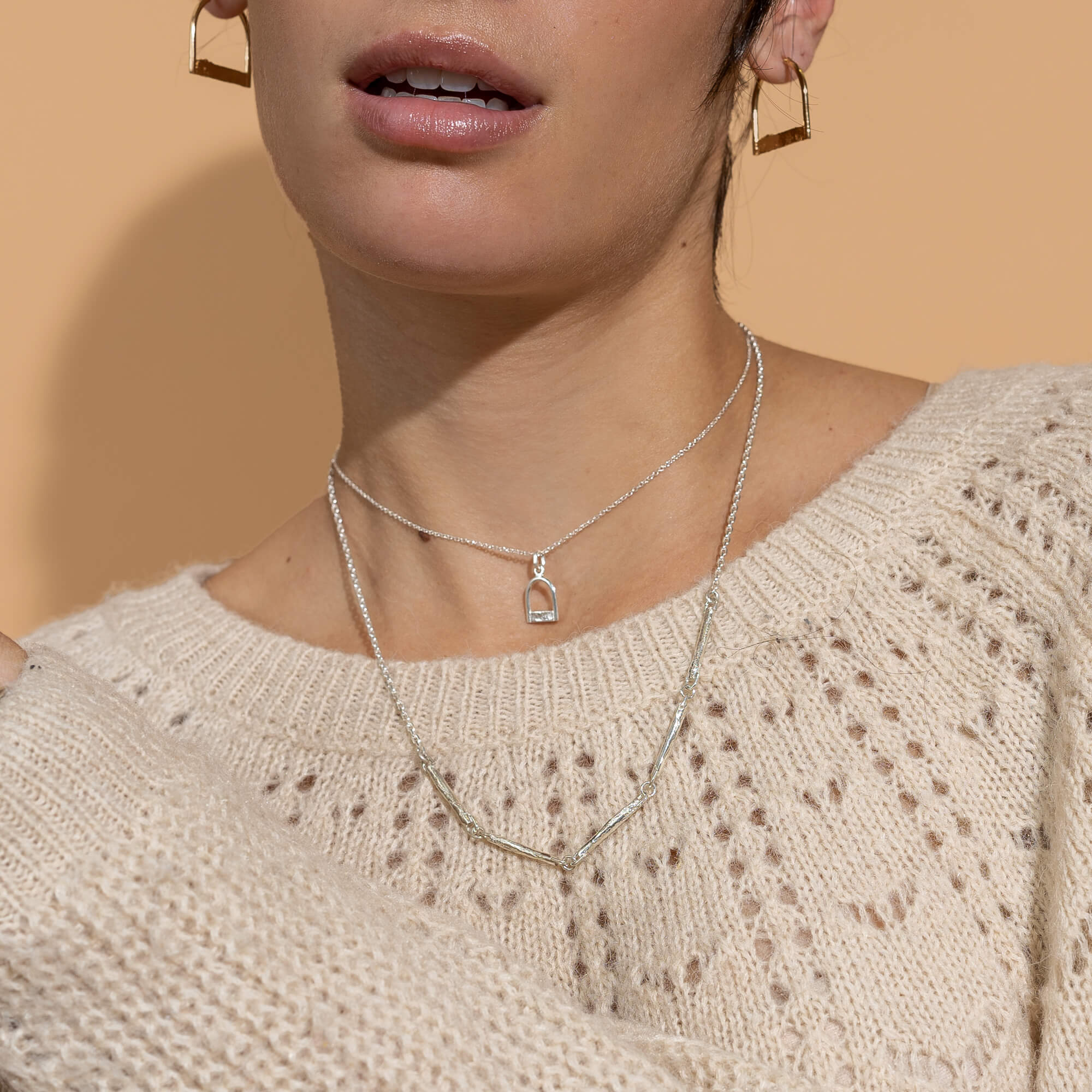 Passionnée - Original Sterling Silver or Gold-plated Chain
This chain is made up of thin, simple links and textured sterling silver rods. It's a necklace that's discreet enough not to draw too much attention, but simply highlight what you're wearing and add a little feminine touch.

By choosing from a chain length of 14, 16, 18 or 20 inches, you can ensure that the necklace is comfortable for you. It's a great piece to layer with other necklaces you own.

You can wear this chain with the Ouverte d'esprit earrings with the metal charm. They are a great match!

The necklace and earrings are available in sterling silver or 14 karat gold-plated sterling silver, depending on your preference.
Passionate About Making Women Feel Invincible
All of the jewelry in the Je suis collection is named after a quality that I find important. I create jewelry to make women feel powerful and beautiful. I wanted to highlight all their beautiful qualities.

Read the story behind the collection.
Chain Handmade in Quebec
Chain length: available with 14, 16, 18 or 20 inches

Rods length: 13.4 mm

Metal: 925 sterling silver or 14 karat gold-plated silver

Quebec jewelry brand

Hand made
All Jewelry Shipped in a Gift Box, No Matter the Occasion
Lidia's orders are delivered gift-wrapped at all times, no matter what the reason for your order! With me, everyone gets the same special attention and there is no reason to celebrate!
How to Take Good Care of Your Sterling Silver Jewelry
Silver is easy to care for. To keep your chain in good condition for a long time, here are the steps to follow:

Take your necklace off to go in the water, especially if it's in water with chlorine, like the pool or spa.

Keep it in an airtight plastic bag, dry when not in use.

Do not leave it in the bathroom, as the humidity could accelerate oxidation.

If you have chosen the silver color chain, you can rub it gently with a yellow polishing cloth to clean it if needed. Be careful not to polish gold-plated jewelry, however.
Jewels Handmade in Quebec
All of Lidia's sterling silver pendants, earrings and rings are handmade in Quebec. By purchasing an original creation from an independent jeweller, you are helping to encourage local creations while having a unique fashion accessory in your jewelry box.

---
FREE SHIPPING from $95 to Canada
Passionnée - Original Sterling Silver or Gold-plated Chain