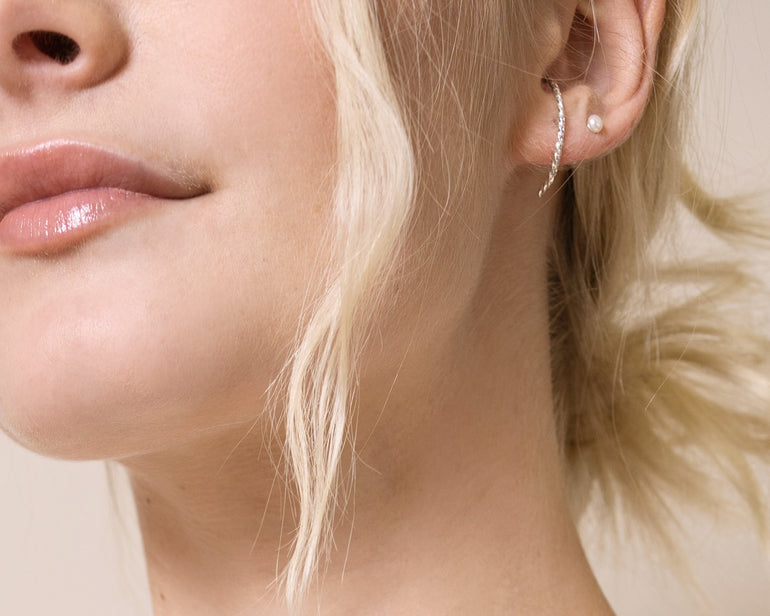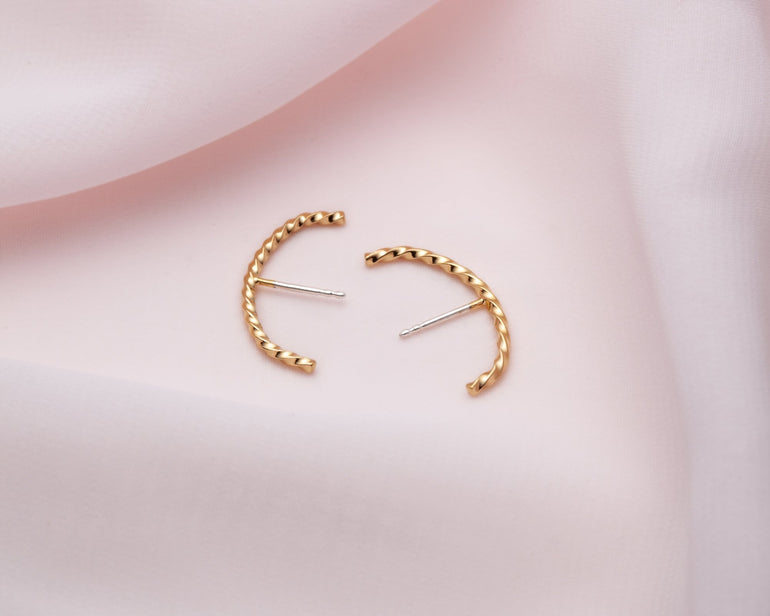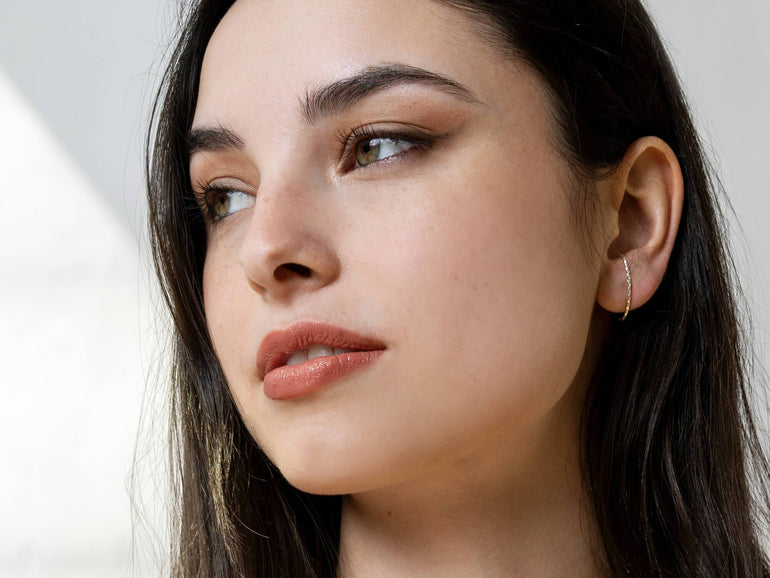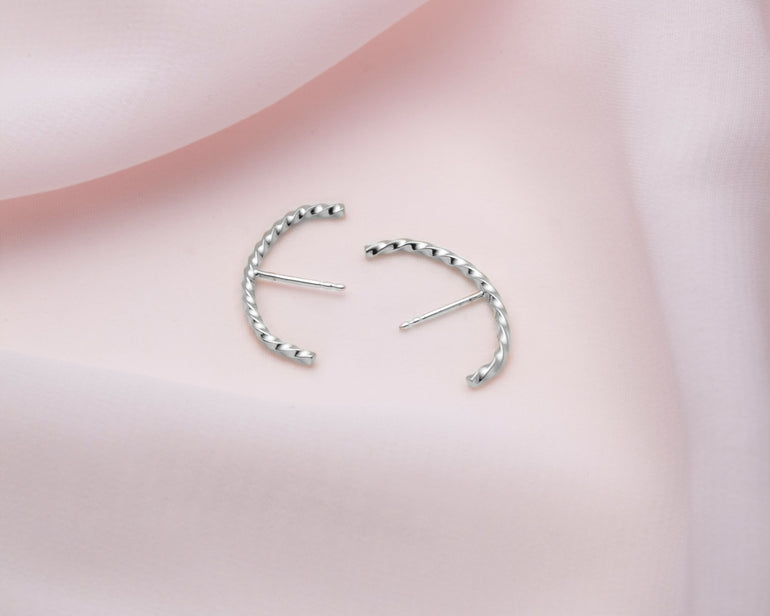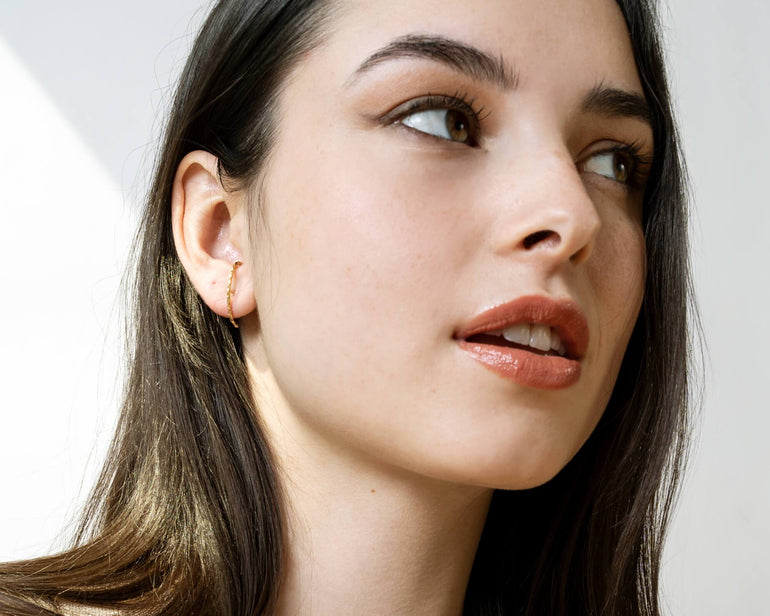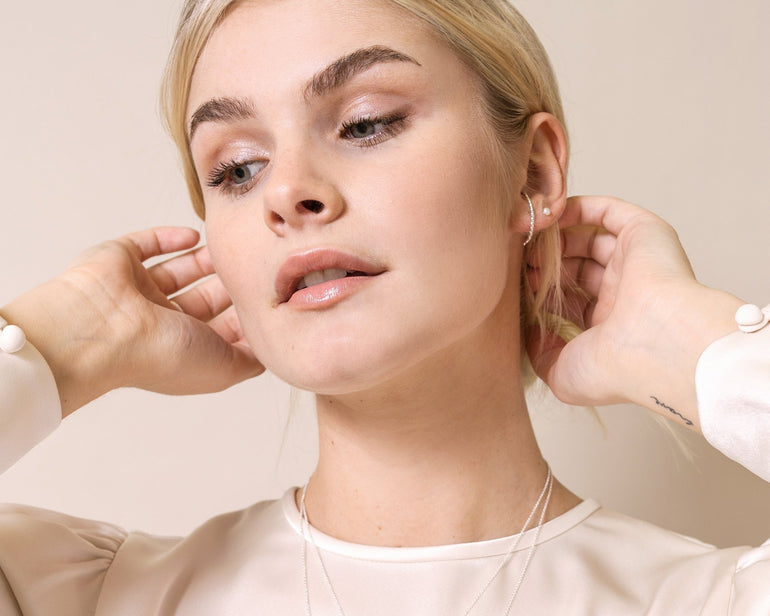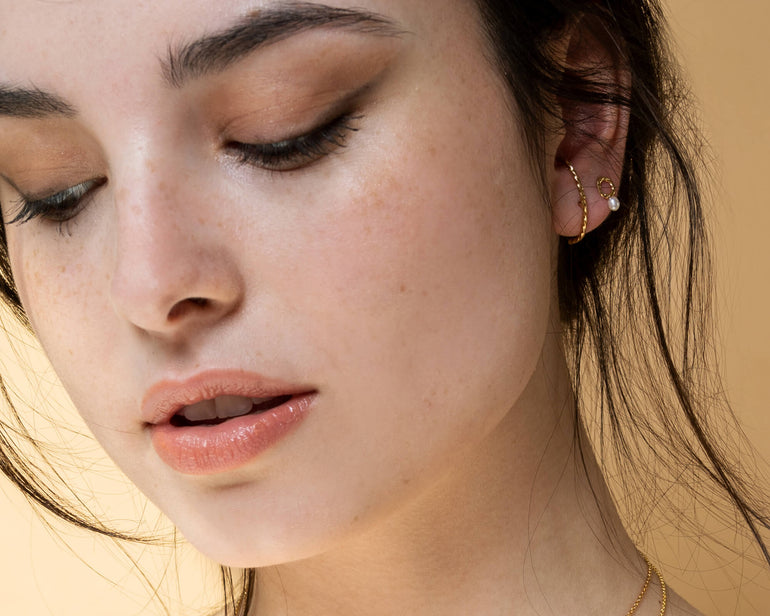 Minimalist Suspender Earrings - Edgy Earrings
How Do Suspender Earrings Work?
Suspender earrings typically involve inserting a post through the earlobe piercing, and then looping the hook over the inner part of the ear. This clever design adds an unexpected sparkle and creates a distinctive look.

Unmatched Comfort and Security
Our ear suspenders are thoughtfully crafted with both comfort and security in mind. They are designed to fit snugly and securely on your ear, ensuring a comfortable wear throughout the day without any worries of them slipping off.

Details on the Suspender Earrings in Gold or Silver
Dimensions: 22 mm x 9 mm x 1.3 mm
Closures: 10 mm posts and backs (Gold-plated version posts and backs are not plated.)
Metal: sterling silver or 14 karat gold-plated silver (1 micron)
Handmade jewelry by a Montreal designer
Complimentary Gift Wrapping for Every Occasion
At Lidia, we take care of every detail, including gift-wrapping, so you can effortlessly surprise your loved ones. Whether it's ear suspender earrings, dainty necklaces, or rings, each item is thoughtfully packaged to add an extra touch of delight to your special moments.

Tips to Keep Your edgy Earrings in Good Condition
To keep your earrings and other sterling silver jewelry looking great for a long time, follow these tips:
Remove your silver jewelry when you go underwater, whether in the shower, pool, beach or spa.
If your jewelry loses some of its shine, rub it gently with a yellow polishing cloth. Be careful not to polish your gold-plated jewelry, as this can damage it!
Always keep your silver jewelry in an airtight bag when you are not wearing it. It is important to keep them dry.

---
FREE SHIPPING from $95 to Canada
Minimalist Suspender Earrings - Edgy Earrings
FAQ
What is the processing time for an order?
Silver and gold plated jewelry is shipped within 1 to 5 business days.

Solid gold jewelry is shipped within 8 to 15 business days.
Can I pick up my order at the studio?
You can pick up your order at the workshop
by appointment from Tuesday to Thursday from 10 a.m. to 5 p.m.
.
You just have to choose the "Pick up" option in the payment process. You will receive an email from Lidia within 1 business day to schedule a pickup appointment.
The studio is located at 2065, Parthenais, suite 030a, Montreal, QC, H2K 3T1.
What are the shipping options?
How do I keep my silver jewelry shiny?
Which chain length should I choose?
The most popular necklace length is 18 inches. So if you're unsure about what to choose, that might just be your best bet.
(Of course, the look varies depending on the body type.)