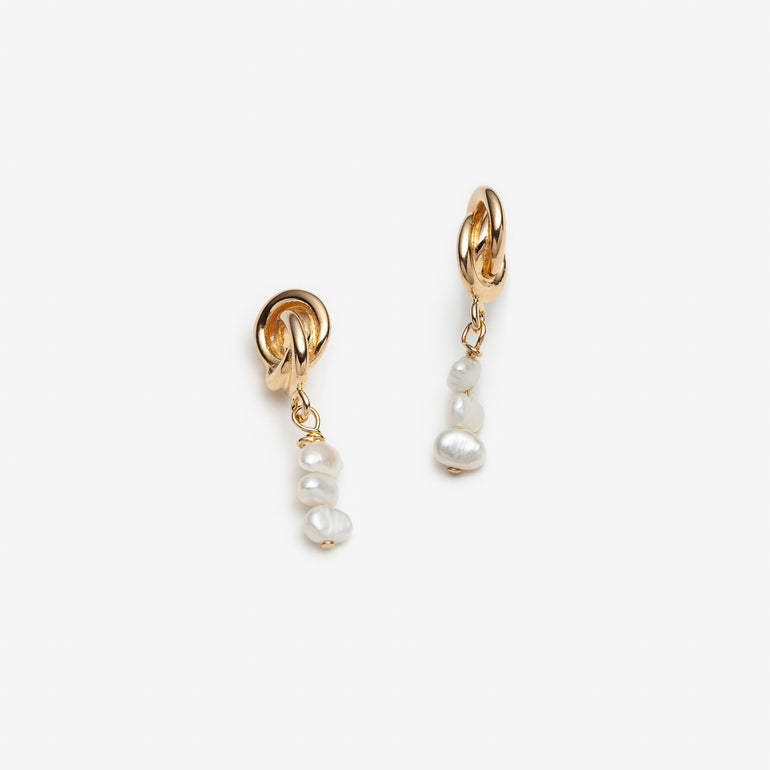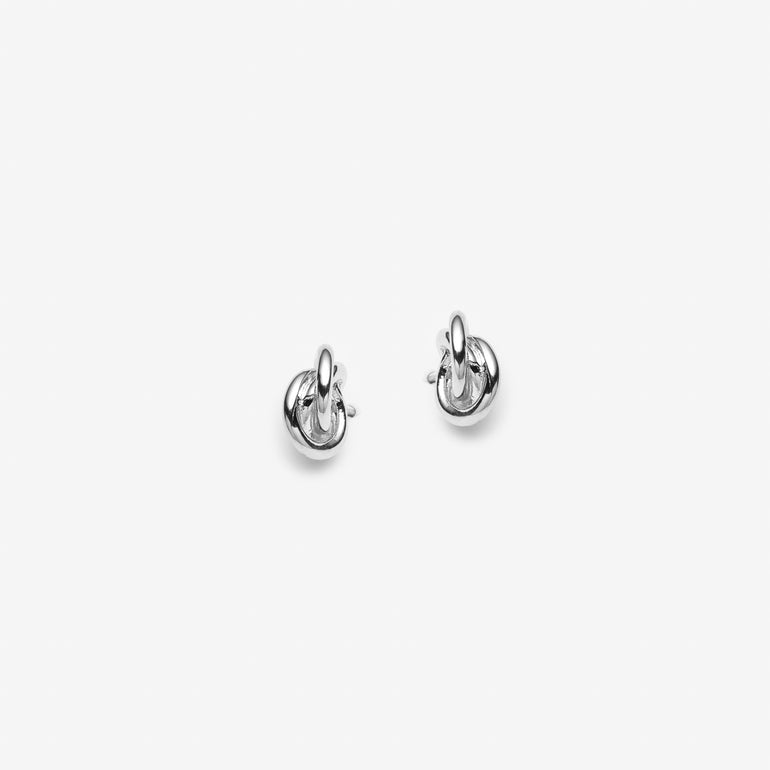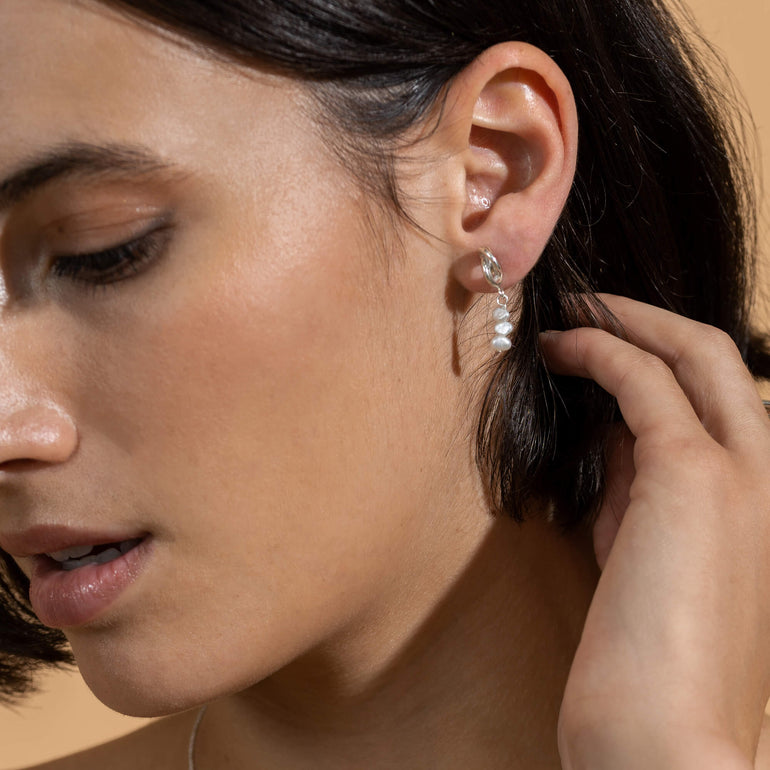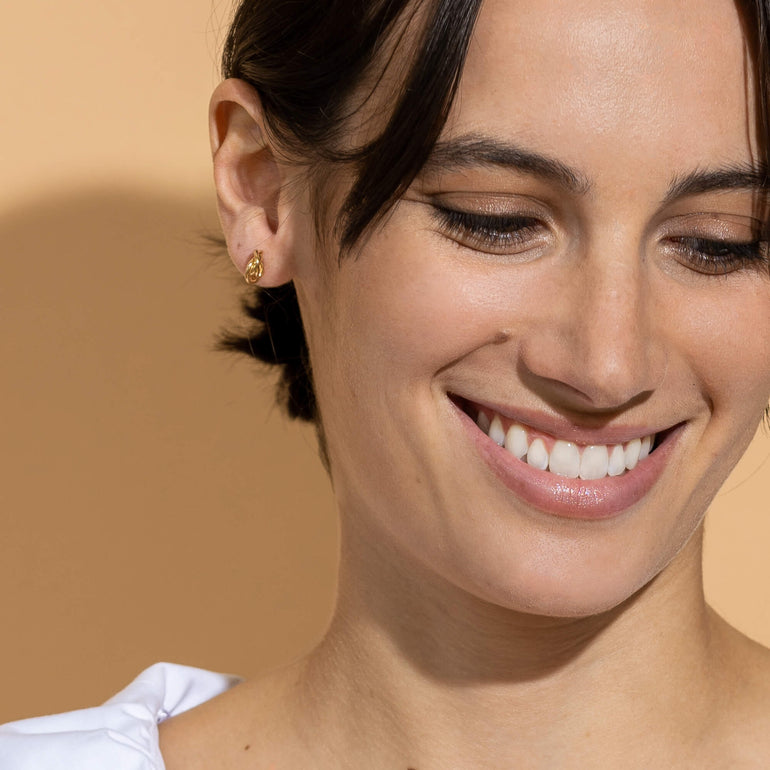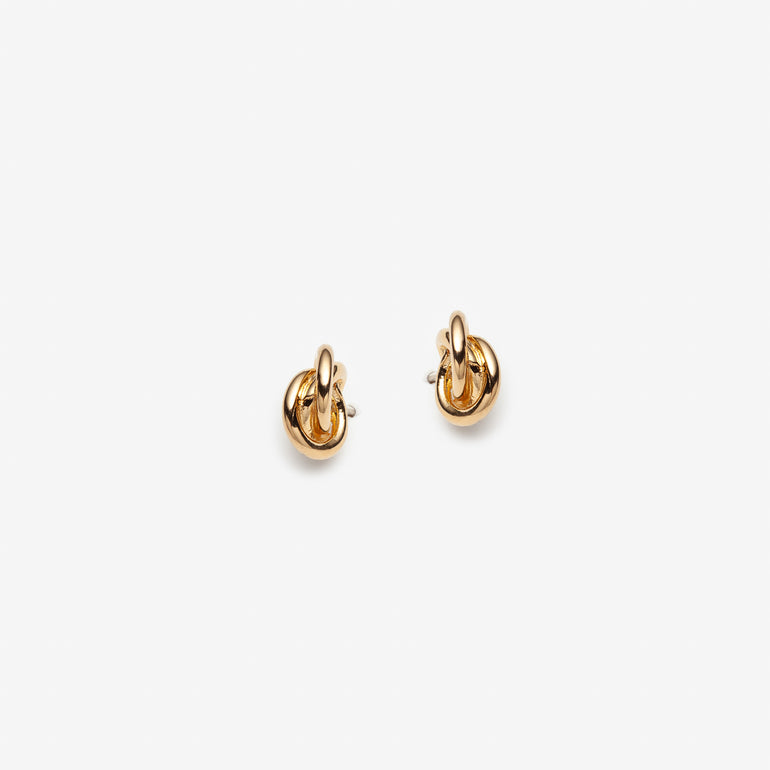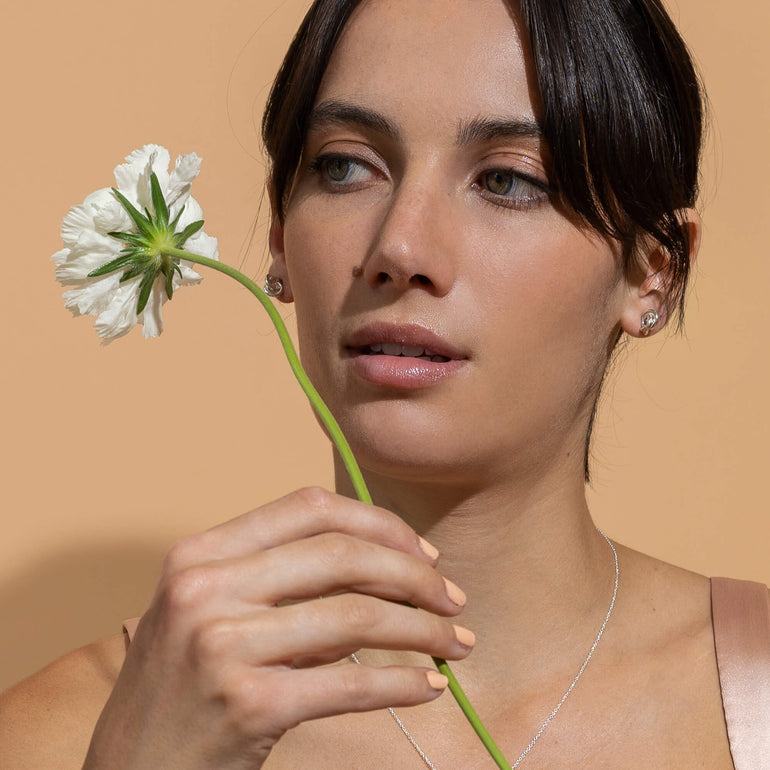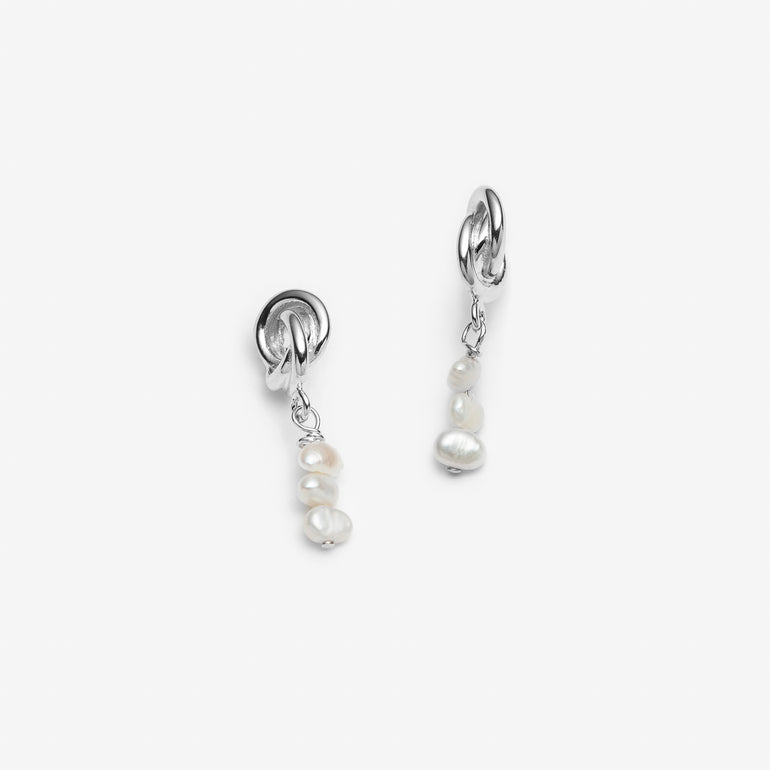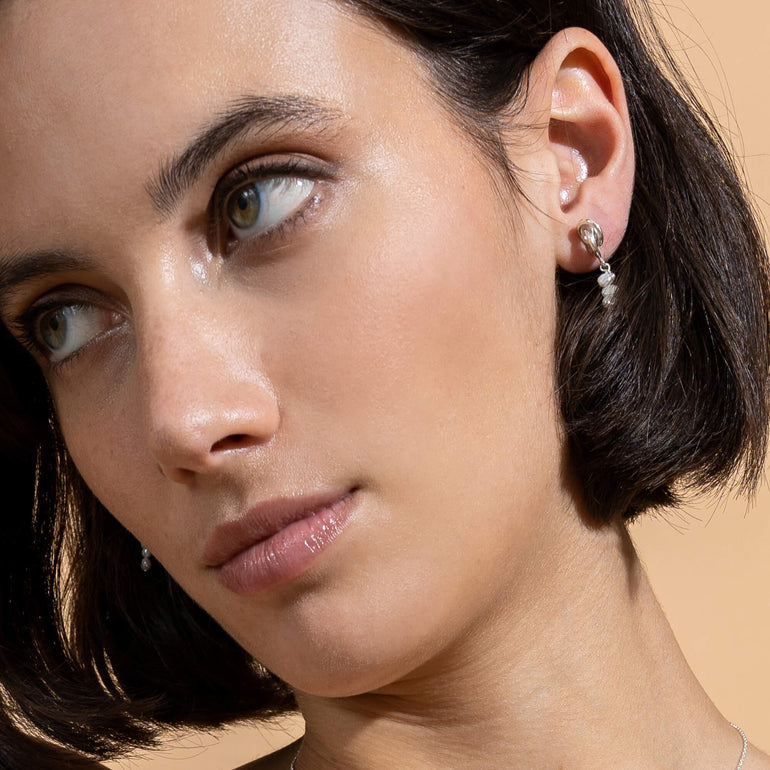 Enthousiaste - Knots Earrings With or Without Pearl Charm
Built like little knots, these earrings are made of intertwining sterling silver wires. For a simpler look, choose the basic version. If you're looking for a slightly more chic and festive look, choose the version with the 3 baroque pearls attached.


The color and shape of the 3 small baroque pearls vary slightly from one to another, as they are natural pearls. They measure between 6.5 mm and 7 mm in diameter.


These earrings are available in sterling silver or 14k yellow gold-plated sterling silver depending on which you prefer.


To create a jewelry set to give to your mother, partner or best friend, add the Passionée Sterling Silver Chain to create a minimalist jewelry set.
Full of Projects and Very Enthusiastic
Every piece of jewelry in the Je suis collection is named after a quality. By choosing these Enthousiaste earrings, you'll be able to repeat the statement "I'm enthusiastic" to yourself every time you wear them to the office or want to be inspired to complete a new personal or professional project.
Knots Earrings - With or Without Pearls
Dimensions without pearl: 10 mm x 3.5 mm x 7 mm

Dimensions with pearls: 25 mm x 3.5 mm x 7 mm

Pearl dimensions: diameter between 6.5 mm and 7 mm

Closures: 10 mm posts and backs (Gold-plated version posts and backs are not plated.)

Metal: sterling silver or 14 karat gold-plated silver (1 micron)

Handmade jewelry in Montreal
Shipped With Gift Wrap
Every delivery is gift-wrapped, no matter what the occasion, and even if the jewelry is for you.
How to Care for 925 Sterling Silver Earrings
To keep your sterling silver earrings looking beautiful for as long as possible, check out my care tips for sterling silver jewelry:

Remove your silver earrings when you go to the shower or pool.

If you need to clean them, rub them gently with a yellow polishing cloth. Do not polish gold-plated jewelry, however, as this can damage the plating.

Store your jewelry in an airtight plastic bag when not in use.
Handmade Earrings from Quebec
I design and make each piece of jewelry by hand in my workshop in the Centre-Sud district of Montreal, Quebec. I make sure that each piece is of the highest quality before sending it to you.

---
FREE SHIPPING from $95 to Canada
Enthousiaste - Knots Earrings With or Without Pearl Charm
FAQ
What is the processing time for an order?
Silver and gold plated jewelry is shipped within 1 to 5 business days.

Solid gold jewelry is shipped within 8 to 15 business days.
Can I pick up my order at the studio?
You can pick up your order at the workshop
by appointment from Tuesday to Thursday from 10 a.m. to 5 p.m.
.
You just have to choose the "Pick up" option in the payment process. You will receive an email from Lidia within 1 business day to schedule a pickup appointment.
The studio is located at 2065, Parthenais, suite 030a, Montreal, QC, H2K 3T1.
What are the shipping options?
How do I keep my silver jewelry shiny?
Which chain length should I choose?
The most popular necklace length is 18 inches. So if you're unsure about what to choose, that might just be your best bet.
(Of course, the look varies depending on the body type.)